Mark Hamill Has A Hilarious Reaction To Being Cast In The Machine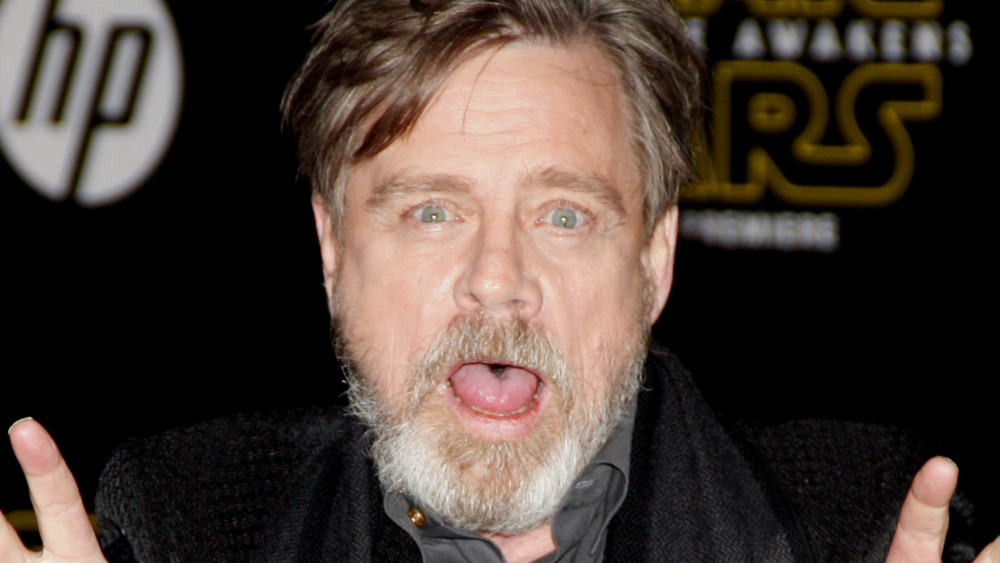 Shutterstock
If there's one constant in the strange world of entertainment business, let it be this one: Any news about more Mark Hamill on your screen is great news — be it about Star Wars, animated Batman, or some character everyone forgets he played. 
That said, the most recent casting revelation concerning the actor is slightly more convoluted than most. Per The Hollywood Reporter, Hamill has just been cast in The Machine, a forthcoming Legendary Pictures film based on stand-up comedian Bert Kreischer's viral tale about a series of strange events that start when he's a young student with a penchant for partying and end two decades later in a curious misadventure with Russian mobsters.
Kreischer himself will star in the movie with Hamill, who has joined the cast as the comedian's father. This combination of talents should be interesting for both those who are already familiar with the madcap tale and those who are yet to become acquainted with its twists and turns — which the movie clearly plans to use to maximum effect, seeing as its style is described as "The Hangover meets Midnight Run." 
But what does Hamill think of his involvement in the project? Let's take a look at the hilarious reaction Mark Hamill had to being cast in The Machine.
Mark Hamill's hilarious reaction video features a cameo from Bert Kreischer
The ever-social-media-savvy Mark Hamill announced his involvement in The Machine in a short video on his official Instagram page. The video shows the actor hanging around in an airplane with his dogs, and excitedly explaining a cool new project that he's involved with but can't fully announce due to a non-disclosure agreement. As the camera draws further, a shirtless Bert Kreischer suddenly enters the shot, sipping a drink and "accidentally" disrupting the surprised Hamill's monologue. 
Since the elements of Kreischer drinking and not wearing a shirt are rather instrumental to the whole experience of The Machine, this effectively clues us in as to what Hamill is talking about without actually stating it out loud. In the video, it also somewhat sullies Hamill's enthusiasm, leading the actor to wrap up the clip in a state of mild shock and significantly less enjoyment: "Well, I'm still marginally excited about this project." The fact that the whole thing is about The Machine is ultimately confirmed by a #TheMachineMovie hashtag in the post's caption.
All in all, the fun little reaction clip does a good job establishing the chemistry between the two performers while also giving us a sample of Hamill's significant talent for deadpan comedy. If The Machine manages to recapture this magic, it'll surely be a must-watch.