Here's How You Can Watch Every Season Of Defiance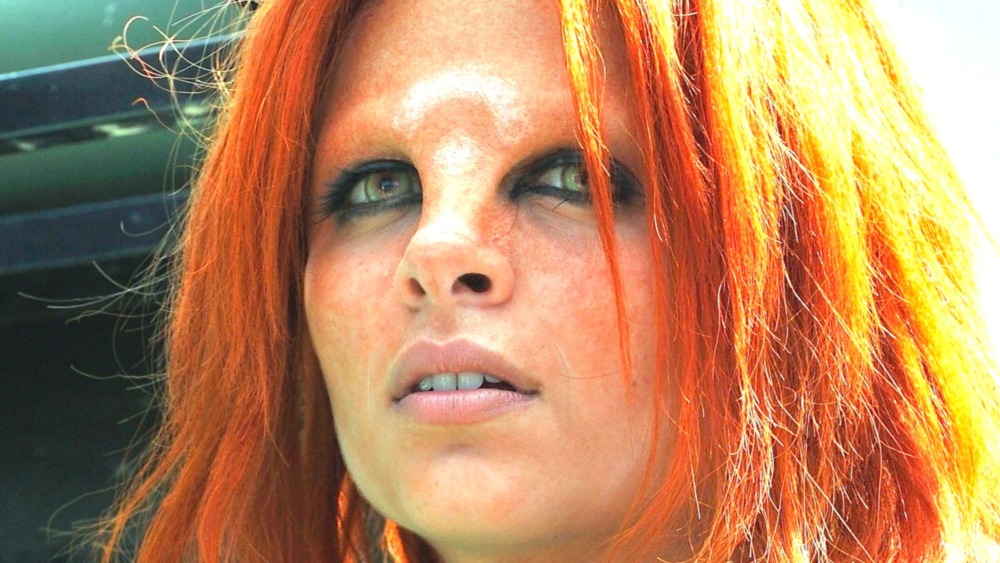 SYFY
The story of the SYFY TV series Defiance and its companion video game is an interesting one. The post-apocalyptic sci-fi Western series premiered in 2013, and was accompanied by a tie-in MMO-shooter game that was uncommonly connected to the series. Very often, tie-in video games are low-quality cash grabs that have little to do with the show they're based on (we're talking about you, The Sopranos: Road to Respect). But the producers of Defiance the show and the developers of Defiance the game actually worked together to try to make a cohesive world shared across media. 
While the ambition was respectable, they didn't totally succeed — at least, according to IGN; the outlet described the crossover as "disappointing." Some aspects of the crossover were more concerned with what wasn't possible than what was — producers didn't use horses on the show because game designers nixed it. Still, it was a very creative project, and the fact that it even kinda worked is impressive.
Neither part of Defiance could be considered failure outright. The show ran for three seasons between 2013 and 2015, and the game lasted even longer, with an update in 2016 basically serving as the fourth season of the show. A remastered version of the game, called Defiance 2050, even arrived on PC, Xbox One, and PS4 in 2018.
But now, the sun is officially setting on Defiance. According to Kotaku, developer Trion Worlds will stop supporting all versions of Defiance and Defiance 2050 on April 29, 2021. Since the game is going away, now's the time for Defiance fans to hold on to what they can. By that, we mean buy all the seasons of the TV show for posterity. Here's where that can be done.
Defiance is available to buy in the usual places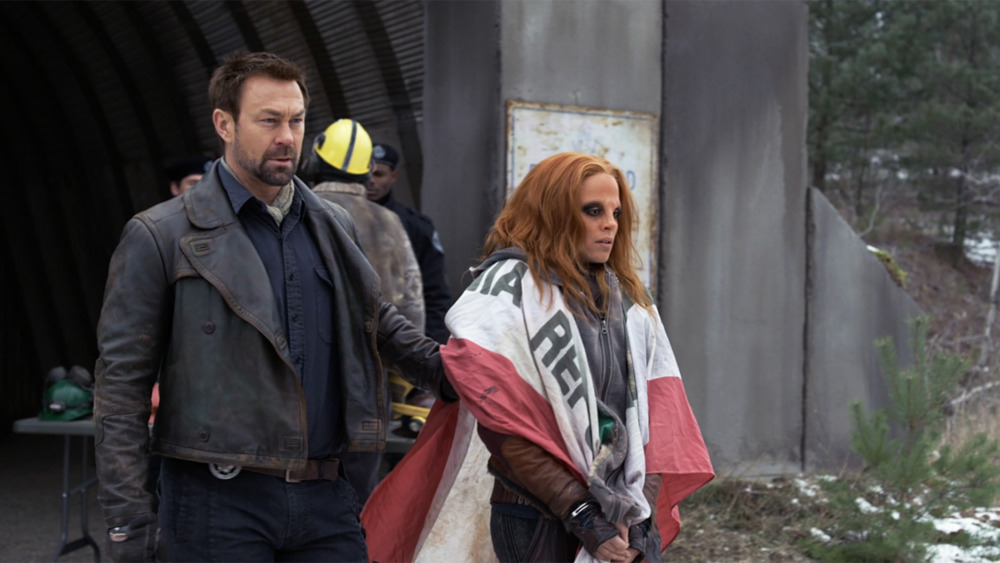 SYFY
Defiance is not currently available on any of the subscription streaming services like Netflix, Hulu, or SYFY parent company NBCUniversal's Peacock, so in order to get it you'll have to pay a little extra. All three seasons of Defiance are available to buy digitally from Amazon, Google Play, Fandango Now, Vudu, and Apple. They're also available on Blu-ray from Amazon.
The series is set on a post-apocalyptic version of Earth in the year 2046. What was once the city of St. Louis is now "Defiance," a politically neutral mining outpost populated by humans and various alien species. The series begins with the arrival of Joshua Nolan (Grant Bowler), a veteran of the wars between humanity and the alien invaders, and his adopted alien daughter, Irisa (Stephanie Leonidas). They intend to just stay long enough to get some supplies they need, but they discover a conspiracy in the process, and a plot to destroy the town. So Joshua decides to stay longer as the new "lawkeeper," and help protect the town from various internal and external threats. 
It's basically a "new sheriff in town" story in a sci-fi setting, and for fans of space Westerns, it's actually a lot of fun. Check it out, if you haven't already.