The Supernatural Martial Arts Movie Crushing It On Netflix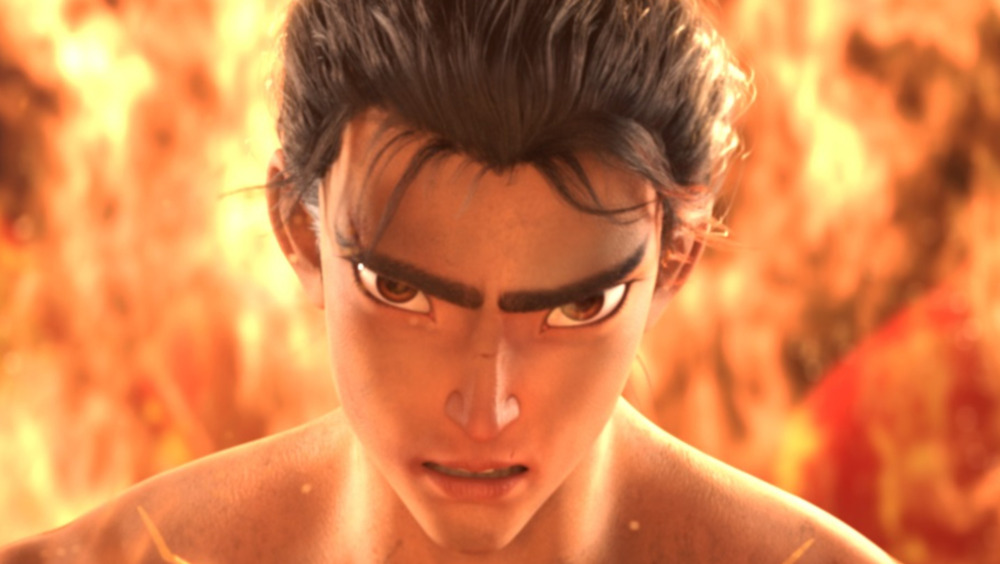 Netflix
New movies and Netflix go together extremely well — especially in 2021, thanks to the streaming platform's pledge to release a new movie each and every week of the year. That's not to say that all of the company's releases are totally new fare, though. Netflix has also been known to keep a keen eye on cool movies that might not reach stateside eyes through other means — and as Deadline reported in February, this approach has netted Netflix the streaming rights to a particularly enticing action film, which the streamer dropped on April 12.
Viewers have immediately embraced this movie's inspired, cyberpunk-infused martial arts action and enticing world. But what, exactly, is this masterpiece all about? And what makes it cool enough to casually climb Netflix's most viewed list? Let's take a look at the supernatural martial arts movie currently crushing it on Netflix. 
New Gods: Nezha Reborn reimagines a Chinese legend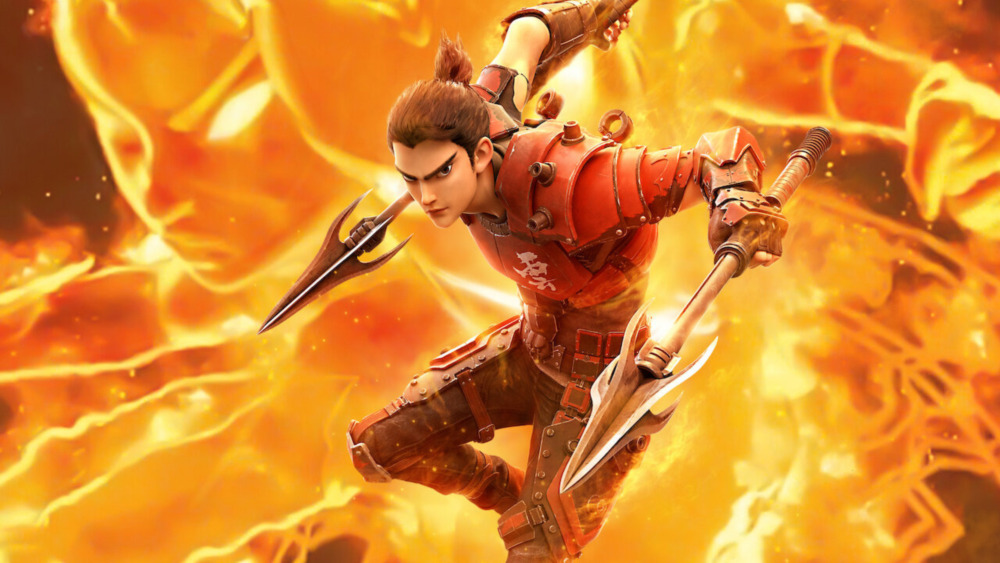 Netflix
New Gods: Nezha Reborn is a Chinese animated feature that tells the story of a legendary figure called Nezha, whose feud with the Dragon King (voiced by Xuan Xiaoming in Mandarin and Andrew Kishino in English) is quite literally ancient. As the movie's title implies, Nezha is reborn in the futuristic city of Donghai as a small-time rogue called Li Yunxiang (Yang Tianxiang and Stephen Fu), and has to come to terms with his mythical powers in order to survive his inevitable encounter with the Dragon King's forces.
Incidentally, this particular legend has been popular in Chinese animated movies as of late. In fact, 2019's Ne Zha Zhi Mo Ton Jiang Shi explored this very thing, and is one of the highest-grossing movies you probably haven't seen.   
New Gods: Nezha Reborn's thrilling, action-filled take on the legend of Nezha and dragon mythology is easy to enjoy. As such, it's hardly a surprise that New Gods: Nezha Reborn has been a success for Netflix. After all, though the streaming company controls the movie's rights in other countries, its box office power has already been tried and tested in China, where it raked in a cool $21.3 million during its opening weekend (via Deadline). Luckily, viewers all over the world are now able to enjoy this cool, animated version of an ancient legend.