Flavorful Origins Season 4 - What We Know So Far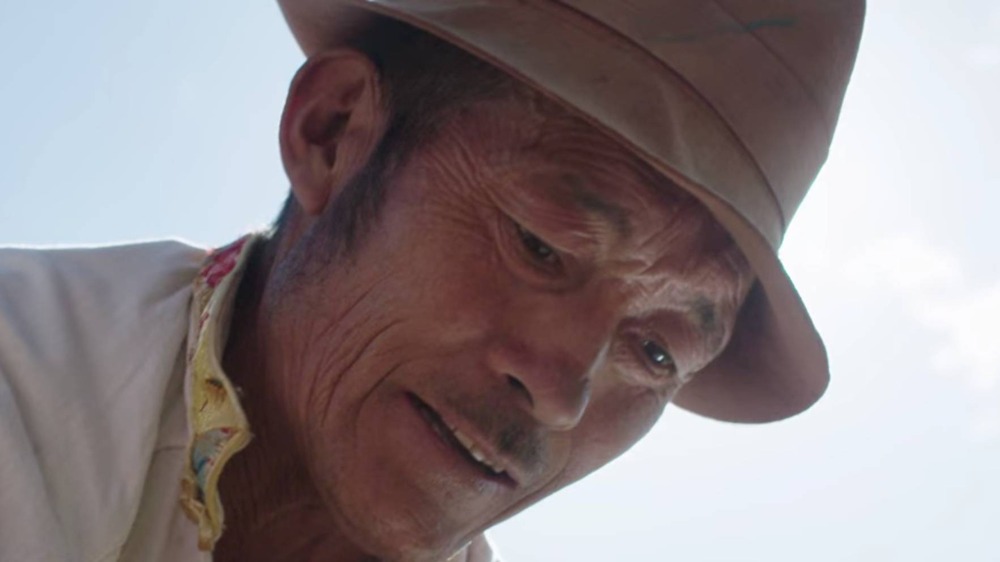 Netflix
Few methods are as effective to get a good sense of what a particular culture is all about than by learning about the food they make and eat. Not only are food shows educational, but they can give you some ideas of what to make yourself or what restaurants you should check out in your area you may not have considered previously. One thing's certain — you don't want to watch Flavorful Origins on Netflix with an empty stomach. 
For three seasons and 40 episodes, the series has focused on three regions of China — Chaoshan, Yunnan, and Gansu — to explore where the citizens get their food and what they like to eat. More importantly, the docuseries explores what the cuisine means to the people in terms of their culture. 
It's an example of how effective short-form content can be on Netflix with each episode only being about 12 minutes in length. You may find yourself binge-watching the first three seasons in a single day and want more to quench your thirst. As of right now, Netflix has yet to renew the series for season 4, but here's what we'd expect if it gets the green light. 
What's the release date for Flavorful Origins season 4?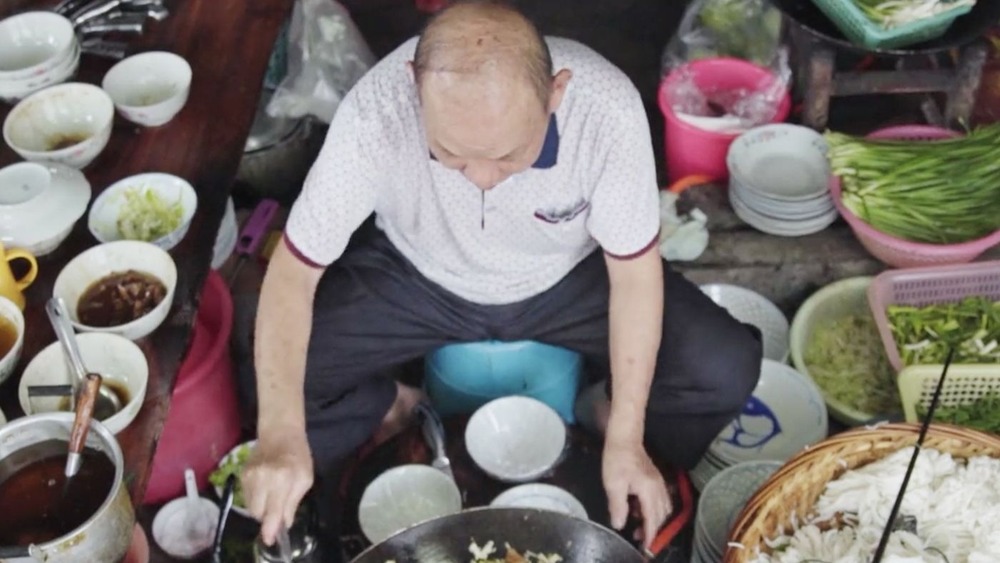 Netflix
Without an official confirmation, there's no real way to know for sure when season 4 could come out. It's unlikely they've even begun filming new episodes without a new season order, so it could be awhile. Season 3 dropped on Netflix on November 20, 2020, with season 2 coming out nearly a full year earlier on October 30, 2019. As such, the earliest we would expect next season to come out would be December 2021. 
It could even take until 2022 to see new episodes, but one thing's clear — Netflix would be letting a perfectly good thing go to waste by not picking it up for another season. There are plenty of other areas of China the show could explore, or it's even possible the series could branch out into other countries entirely with new spinoffs. No doubt fans of delicious food are waiting on bated breath to see what happens with this intriguing show.
What location could Flavorful Origins season 4 explore?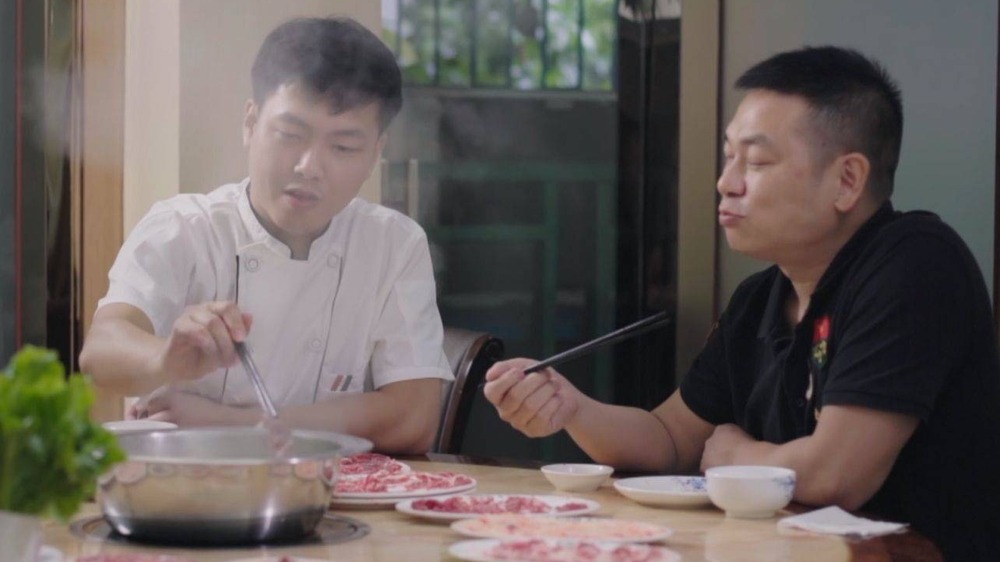 Netflix
Each season of Flavorful Origins has explored a different region of China, so assuming the docuseries gets picked up for another season, we'd bet it would go somewhere else in the country. That's certainly the hope of Zhu Lexian, director of Tencent Penguin Pictures' documentary studio, who believes there are still plenty of other stories to tell with this show. In a 2019 interview for Global Times, he was quoted as saying, "China is so vast that there are a number of similar places that are worth documenting. In the following seasons, we will also visit Yunnan, Sichuan, and more."
Yunnan was the destination for season 2, but the show has yet to visit Sichuan, which would be an ideal location for season 4 to take place. Then again, if you can't wait to see another side of the country, then you can always check out other documentaries on Chinese cuisine, such as A Bite of China and The Search for General Tso, which are both available on Amazon Prime.
What dishes could be included on Flavorful Origins season 4?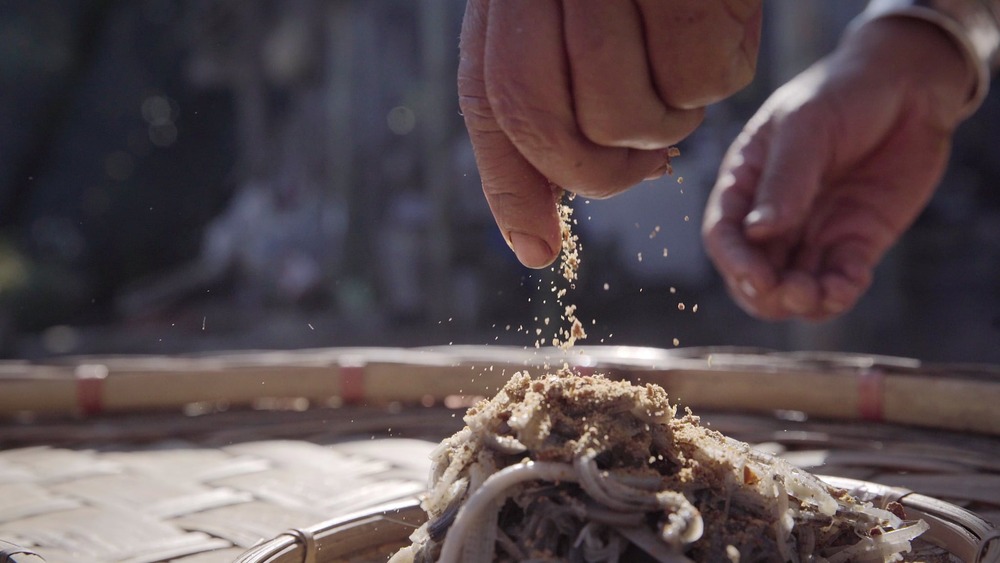 Netflix
The specific dishes that would be included on Flavorful Origins season 4 depends entirely on where it takes place. In the event Zhu Lexian gets his wish, then Sichuan cuisine would be expected, so viewers could anticipate the likes of lazi gi (dry-fried chicken with chilies), fuqi feipian (sliced beef tripe doused in chili oil), and Sichuan hot pot, which is notable for being one of the spiciest dishes in the world.
Whatever ends up getting featured, you can be confident it'll look and taste fantastic. Above all else, the series is a great way to dispel many of the myths American audiences have regarding Chinese food, including the fact that there really is no such thing as "Chinese food." It can vary wildly from one region to the next, so not only would a new season teach audiences around the globe about a culture they may be unfamiliar with but also convince you to explore the Chinese restaurants in your city a bit more.