The Great Pottery Throw Down Season 5 - What We Know So Far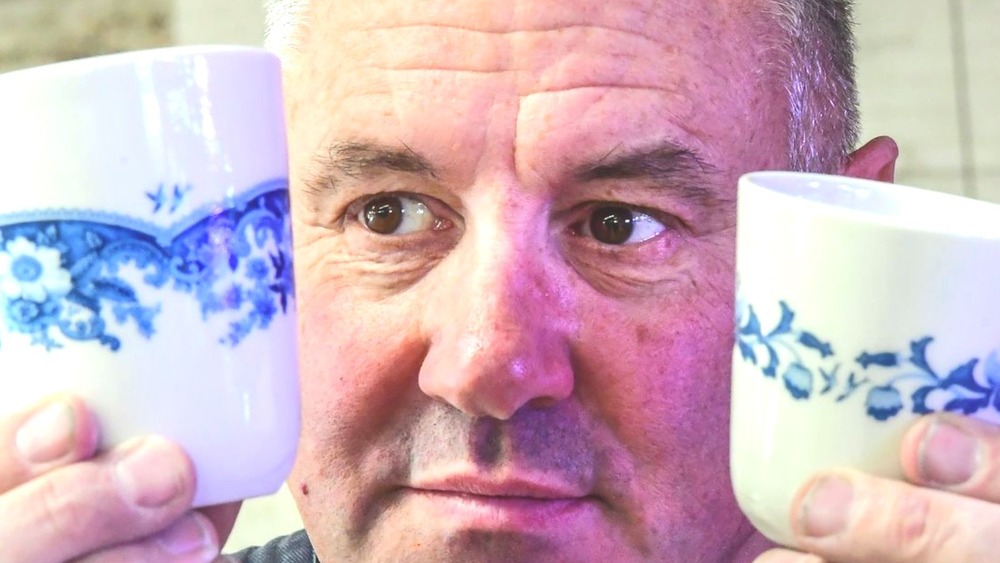 Love Productions
Shows like The Great British Bake Off and The Great British Sewing Bee have taken off not just in the United Kingdom but across the pond as well. Millions of people love tuning in to watch people showcase their talents in a decidedly less intense environment than what we're generally used to in our own reality shows. Everyone's told they did a good job even if they messed up pretty badly — as opposed to what you see in shows where individuals are yelled at for doing their best. It makes for easy watching you can follow along with, even if you have other tasks around the house you need to complete, and anyone who likes those shows and British television in general is bound to find the same warm, fuzzy feelings with The Great Pottery Throw Down. 
This program follows a group of potters engaging in various challenges to come out on top. In the same vein as other reality shows of its ilk, there's no grand prize aside from the satisfaction of winning. It makes for low-stakes entertainment that isn't going to raise your blood pressure as you go from one season to the next. All four seasons are currently available on HBO Max, and once you get through those, you may find yourself wondering when The Great Pottery Throw Down season 5 will grace your screen. Here's everything we know at this point. 
What's the release date for The Great Pottery Throw Down season 5?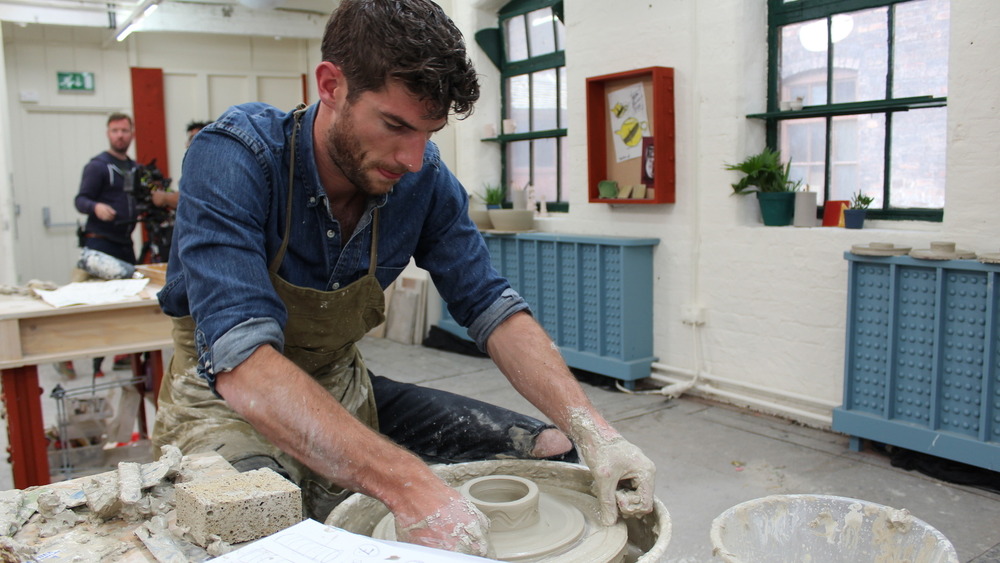 Love Productions
The last two seasons of The Great Pottery Throw Down came out in January of 2020 and 2021, respectively. As such, our assumption is that season 5 would follow in those footsteps and premiere in January 2022; however, everything in the entertainment industry is in a state of flux right now due to the COVID-19 pandemic. Still, that hasn't stopped the production team from trying to find its next batch of contestants as applications are being accepted until 11:59 p.m. on April 23, 2021. 
As long as everything goes according to plan and there's no reason for cameras to stop rolling, then filming should be able to begin later this year, putting it on track to come out on time next year. Lockdowns in the U.K. have begun to ease (via Wired), so hopefully, it won't be long until more wholesome entertainment comes to your TV. 
What challenges can we expect for The Great Pottery Throw Down season 5?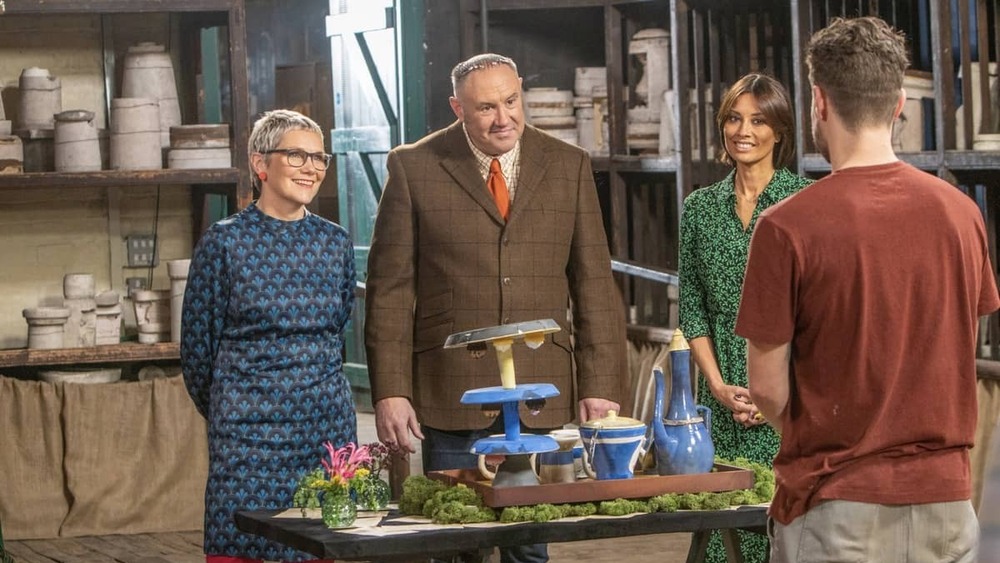 Love Productions
In every episode of The Great Pottery Throw Down, potters are given tasks of what to create using clay to impress the judges and make it to the next round. Over the years, this has consisted of various challenges, some of which are straightforward, such as building a tea seat and sculpting their own nude Greek statue. Of course, some assignments are purposely designed to throw contestants off their game, such as one challenge in season 3 where they had to produce a fully operational toilet. 
Episodes tend to be defined by a single theme, such as music or gardening. In other instances, they have to adapt to a particular style from around the globe, such as a season 4 episode where they needed to create artwork that drew inspiration from the indigenous Acoma people. There are always bound to be a few surprises thrown into the mix, so audiences can be certain season 5 of The Great Pottery Throw Down will be unlike anything that's come before. 
Who will the judges be for The Great Pottery Throw Down season 5?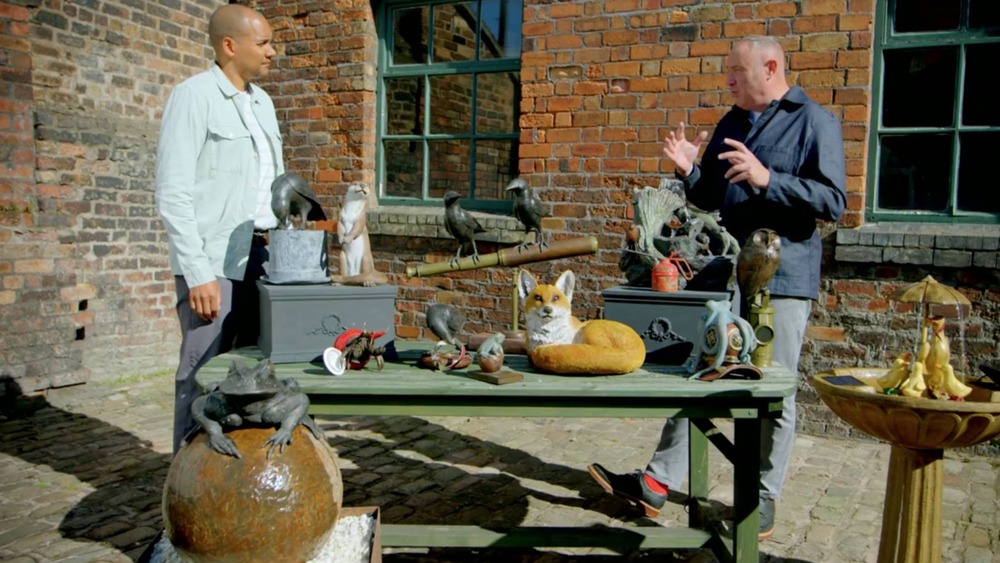 Love Productions
Season 4 of The Great Potter Throw Down brought back Keith Brymer Jones returning as a judge. He's been with the show since the very beginning, and while there have been some change-ups over the years, the one thing that has remained consistent is Brymer Jones' presence. We'd expect him to come back for season 5 as well. 
Aside from Brymer Jones, season 4 had a few new faces as well. Richard Miller was also a judge while Derry Girls star Siobhán McSweeney came onboard as the new host. There's been no word as of yet whether Miller and/or McSweeney will come back or if some friendly new Brits will take over their duties. 
Keep checking back with Looper for more updates as they become available. The judges may change, but you can always depend on the warmth that will be in your heart as you binge-watch this feel-good series, preferably with a spot of tea by your side.