Netflix Taps This MonsterVerse Director For Live-Action Gundam Film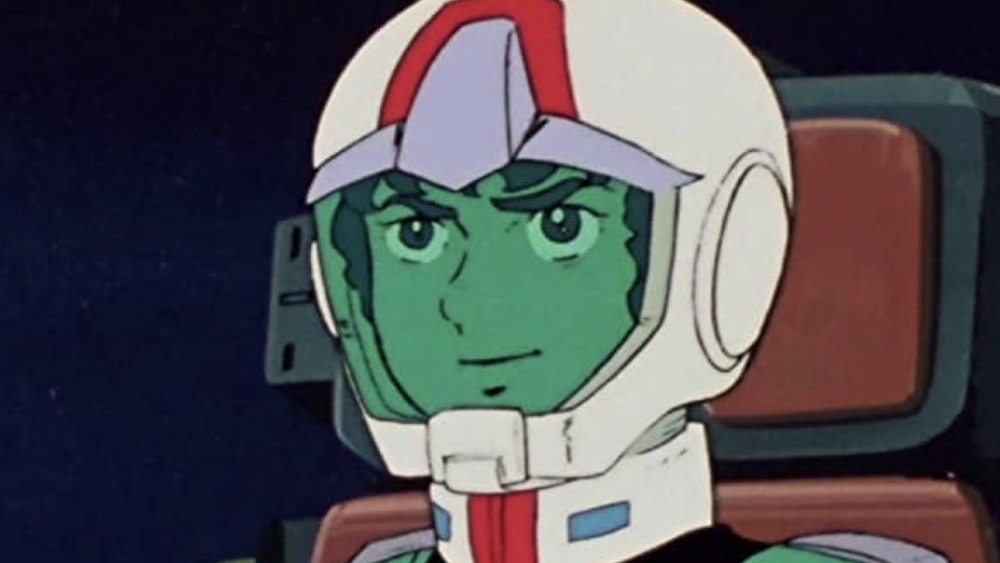 Legendary Entertainment
A live-action feature film version of Gundam, announced back in 2018 as a joint project between Legendary Entertainment and Japanese animation studio Sunrise, now has a director and a streaming home. Netflix announced over Twitter that the project featuring giant robots from the franchise will be overseen by Jordan Vogt-Roberts. 
And in case you can't place his name immediately, just think 2017's Kong: Skull Island, of Legendary's Monsterverse. Vogt-Roberts is also the director of the upcoming Metal Gear Solid movie starring Oscar Isaac, as Deadline reports. In a tweet, the newly announced director responded to the news, saying, "A tweet cannot begin to express how excited I am by this!"
Comic book writer Brian K. Vaughan, who is responsible for Y: The Last Man, Runaways, and Saga, was tapped in 2019 to write the script for Gundam (via The Hollywood Reporter). The film will be distributed by Netflix except in China, where it'll be released by Legendary, IGN reports. Right now, there's no word yet on when that release will be, and it is also unclear if the new version will take place in the original setting, Universal Century. At this point, there are several different timelines and stories in the Gundam universe. However, a synopsis released by Sunrise from the movie's announcement three years ago implies that it will be in Universal Century, per Empire Online.
Gundam is a hugely influential classic anime with giant robots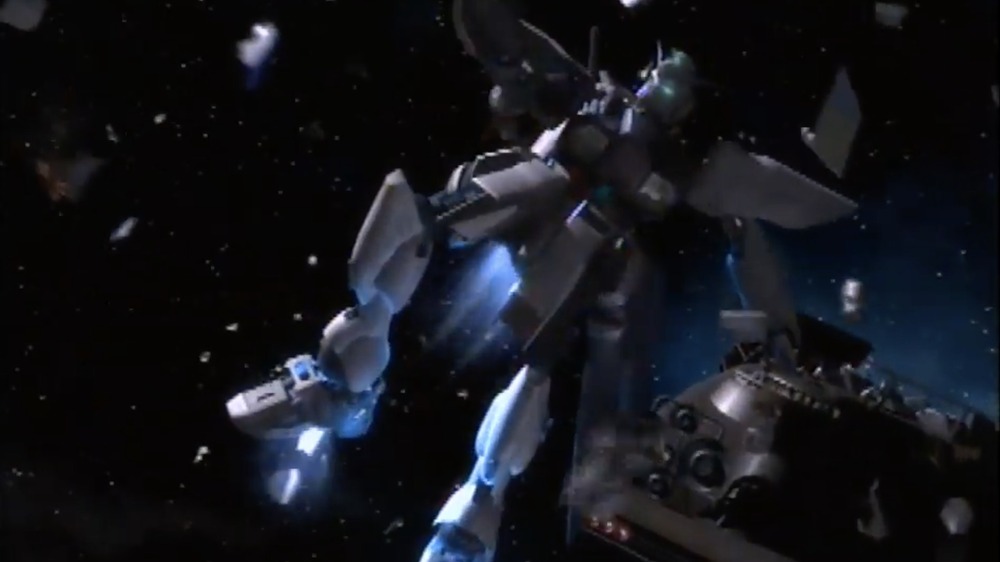 Polestar Television
Gundam introduced an entire generation of fans to humans wearing mobile suits that basically turned them into giant battling robots: If you're wondering where films like Pacific Rim (another Legendary Entertainment-produced franchise) got their inspiration, look no further. Mobile Suit Gundam was first broadcast in 1979 and followed the story of Amuro Ray, a colonist in the war between the Principality of Zeon and the Earth Federation in a universe where humans have emigrated to space and its colonists wish to be independent. The franchise grew to include more than a dozen television series, but in Japan, the popularity and influence of the series can't be underestimated. If you compare the Gundam universe to the Star Wars universe, you might come close to understanding exactly how big it is. The Diplomat reported in 2016 that sequels, movie compilations, and versions of the show have aired "almost continuously" in Japan since 1985.
The original show gave giant robots a more realistic, war-torn origin compared to the sentient, magical, often superhero-style alien robots previously seen before (think Ultraman and Gigantor). Gundam also became the precursor to some of the early Japanese-animated hits in the West, like Robotech and Neon Genesis Evangelion (via the New York Public Library). Thus, high hopes abound for this new live-action version — which is not the first live-action Gundam movie in the franchise. 
No, that honor goes to G-Saviour, a Canadian TV movie from 1999 made by Sunrise with Polestar Television. The story is set in the Universal Century timeline, after the Earth Federation has collapsed and its colonies have been given autonomy. However, they are suffering social crises that are causing instability. According to commenters on a full cut of the film posted to Youtube, this film was disappointing because, as noted by one commenter, "The main thing is it doesn't feel like Gundam. The thing is, almost forgot it was set in the same universe until Mobile Suits were shown." Hopefully, that won't be the case for Netflix's Gundam feature film, whenever it arrives.