The Internet Is Losing It Over This Character's Fate In The Shameless Series Finale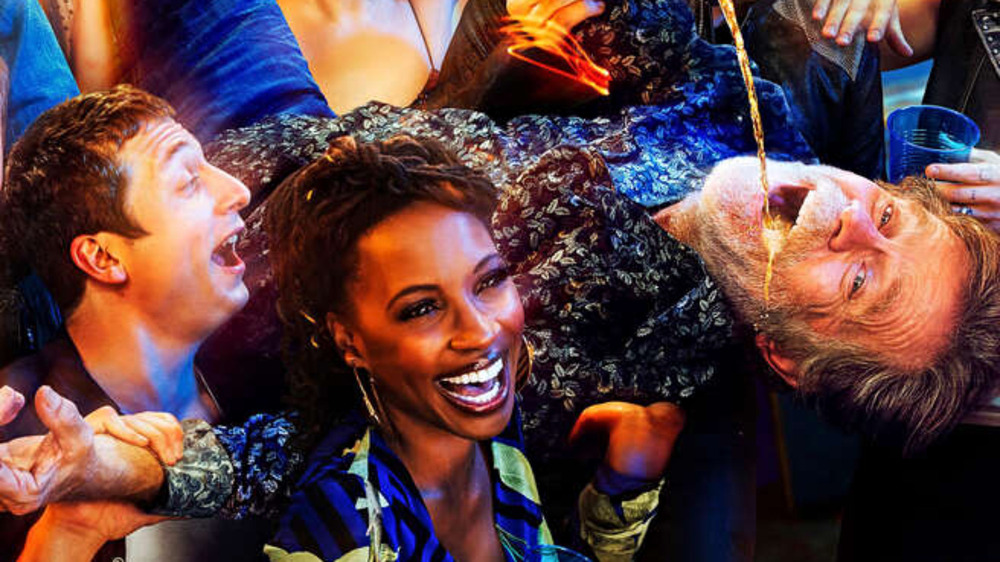 Showtime
Contains major spoilers for the Shameless series finale
After ten years and 11 seasons on the air, the Showtime drama Shameless came to an end on Sunday, April 11. Set in the South Side of Chicago, Shameless focuses on the Gallagher siblings and their alcoholic estranged father Frank (William H. Macy) as they struggle with financial issues, personal problems, and family dysfunction. At the show's outset, Frank, ever the neglectful father, has left his kids to fend for themselves, with Fiona (Emmy Rossum), the eldest of the bunch, taking on the bulk of the responsibility of caring for her younger siblings.
Since then, Shameless has evolved in more ways than one could count — reaching the highest of highs at certain points, dipping into the lowest of lows at others, and skating somewhere in the middle the rest of the time. The series has seen its fair share of changes — both on screen as characters grow and say goodbye, and off screen as some stars (most notably Emmy Rossum) exit — over the years, and those who have stuck with Shameless all this time were eager to see how the Gallaghers' stories would end. There was one character ending that's garnering the most attention — and lighting up the internet.
Shameless fans have a lot to say about Frank's fate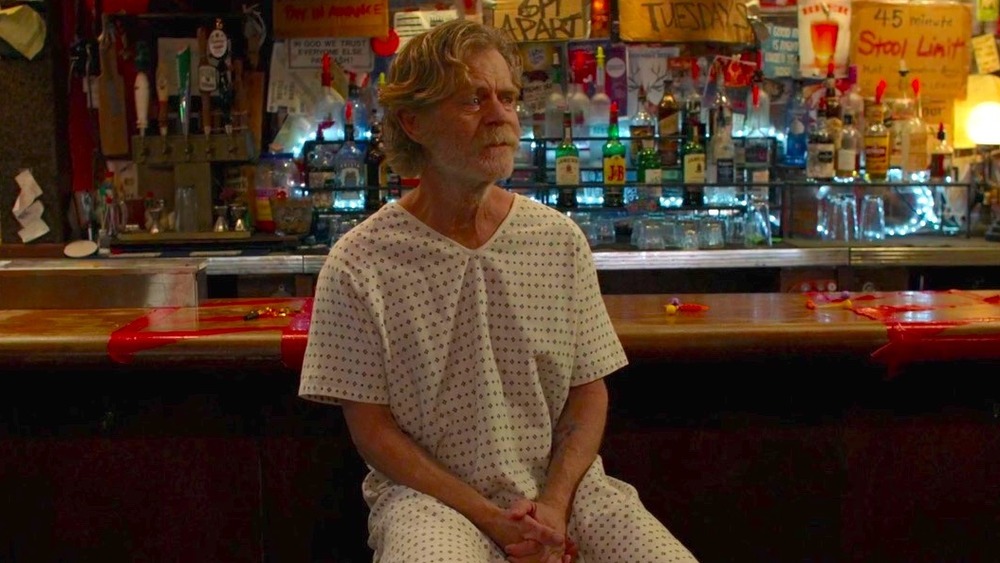 Showtime
In the Shameless series finale, Frank Gallagher dies. Despite his drug use and alcohol consumption, however, Frank's lifelong vices weren't the end of him. Frank does try to overdose intentionally as a way to take his own life, but he survives and is admitted to the hospital — where he instead dies from COVID-19. After having followed Frank for over a decade, fans have a lot of thoughts about how his story concluded. 
In a Reddit discussion for the Shameless series finale, user u/blackmasksngasoline expressed mixed emotions, writing, "Frank going out on his own terms was the most perfect ending for him. Yet they felt the need for him to survive only to add covid into the mix and die anyway?" One fan on Twitter wrote that they would never "forgive Shameless writers for what they did to Frank," while another tweeted in part, "i'm sobbing i can't believe it, surely he can't actually be gone."
A big issue for some fans is that Frank doesn't acknowledge Fiona in his suicide note to his family — in which he directly addresses each of his other kids — even though she appears in several of the flashbacks he sees of his life before he dies. Considering Fiona was more or less the lead character for nine seasons, as well as Frank's eldest daughter, fans are not happy about the omission. One user, u/_MAKEOUTHILL_17, pointed out a missed opportunity: "Imagine a scene where the emergency contact is Fiona and they explain Frank doesn't have much time left . . . so she says something like 'put me on the phone with him' and she says some heartfelt things . . . Oh my god I would [have] bawled my eyes out."
Elsewhere in the thread, fans shared their unfiltered feelings about how the episode played out — with reactions ranging from calling it an "actually trash ending" to arguing that it's "probably the worst series finale" in history.
However, the reactions weren't all bad. On Twitter, user @64RedRum wrote of the finale, "I cried and wanted to hug Frank." And another fan, Twitterer @lashalia2007, wrote in a truly fitting goodbye, "I'll have a drink for you, Frank."
If you or someone you know is struggling with substance abuse and mental health, please contact SAMHSA's 24-hour National Helpline at 1-800-662-HELP (4357).
If you or someone you know is having suicidal thoughts, please call the National Suicide Prevention Lifeline at 1-800-273-TALK (8255) or text HOME to the Crisis Text Line at 741741.