The Drake-Owned Item That Sold For Less Than Expected On Pawn Stars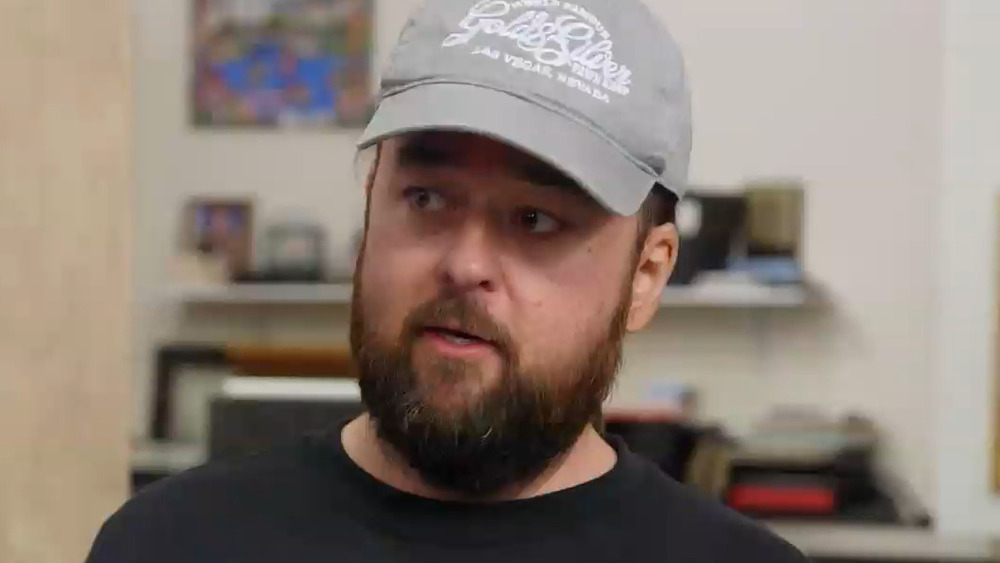 History
When someone brings something owned by Drake to the guys at Pawn Stars, one would think the item's price would instantly skyrocket. Unfortunately for one customer, that wasn't the case. In season 18, episode 11, "Rick's Big Shot," Chumlee is approached by a woman named Carrie, who admits her daughter has one too many purses in her closet. She goes to the pawn shop with this already expensive item — featuring a hand-written note suggesting Drake owned it — hoping to make some money for a new purse closet.
Chumlee quickly reviews all of this, gives Carrie some background on the item, and finds out she's hoping to sell it for $3,500. Unfortunately for Carrie, Chumlee's counter is nowhere near that price, even with the hand-written note. Although it wasn't what Carrie expected to make, she ultimately sells this Drake-owned item to the guys at Pawn Stars.
So what exactly was this expensive item that Drake allegedly owned at one point, and how much did Carrie end up selling it for?
Starting the new year with Drake-owned Louis Vuitton on Pawn Stars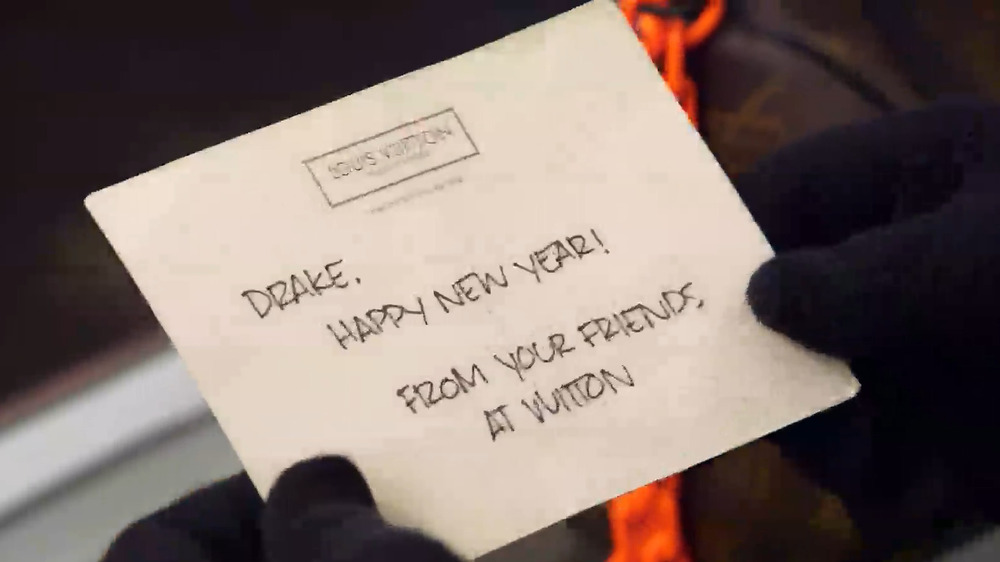 History
Carrie brings in a Louis Vuitton Mini Polochon, otherwise known as a mini duffel bag, according to Chumlee. This purse was designed by Virgil Abloh, who has accomplished many things in the fashion world, including becoming the artistic director of Louis Vuitton's menswear collection in 2018. After Chumlee goes through the purse and explains more details about its significance, Carrie has a surprise.
Inside of a little box, Carrie has a hand-written note that reads, "Drake, Happy New Year! From Your Friends at Vuitton." Chumlee is impressed but doesn't call in any experts to verify this note. Instead, he confirms it himself based on the fact he's heard Drake rap about Virgil Abloh in his songs before, meaning they're close friends, according to Chumlee.
Ultimately, the note doesn't add any additional value for the purse, Chum says, and the bag is already heavily used, so he offers Carrie $800. Unhappy with that low price, Carrie renegotiates, and the two finally landed on $1,200. Unfortunately for Carrie, the note didn't increase the bag's value. A Drake-signed purse, on the other hand, might have been a different story.