The Most Expensive Item From Pawn Stars Season 11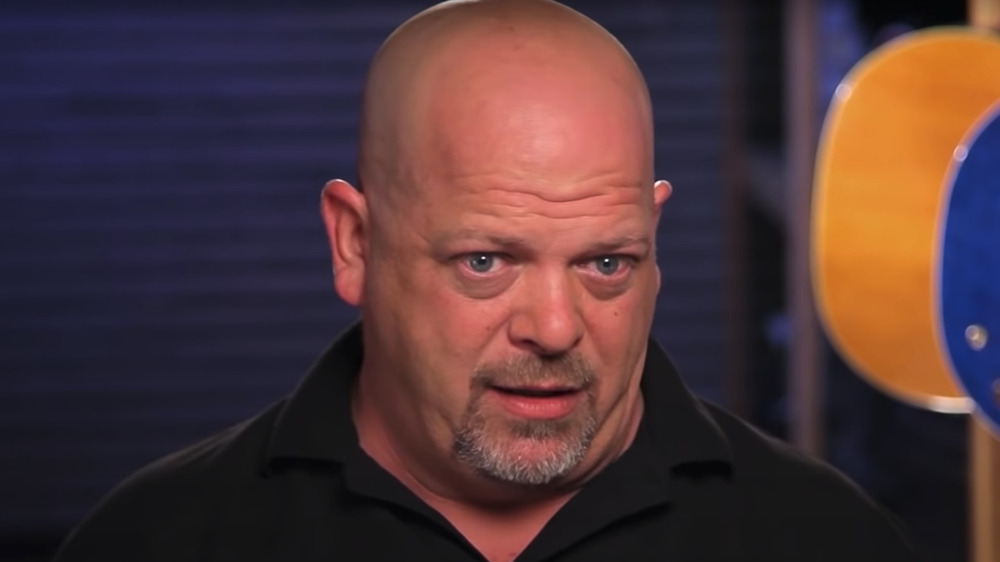 History
Throughout the 17 seasons of Pawn Stars, some expensive items have come and gone through The World Famous Gold & Silver Pawn Shop, especially in season 11. That season saw some particularly unique and costly items appear in the Las Vegas shop. Corey, for example, spent over $3,000 on a "line drive" pinball machine and later paid $27,000 on an Ultra4 Race Car.
Owner Rick Harrison made some expensive purchases as well. In season 11, he bought a pair of Norman Rockwell lithographs for $5,000, and then he spent $32,250 for three Old King Cole Mickey Mouse store displays. Surprisingly, though, none of these items were the most expensive from the season. In fact, the most expensive item bought in season 11 is smaller than anything in the aforementioned group.
What could the guys from Pawn Stars have possibly purchased that is both more expensive and smaller than a sports car?
The historical book on Pawn Stars worth tens of thousands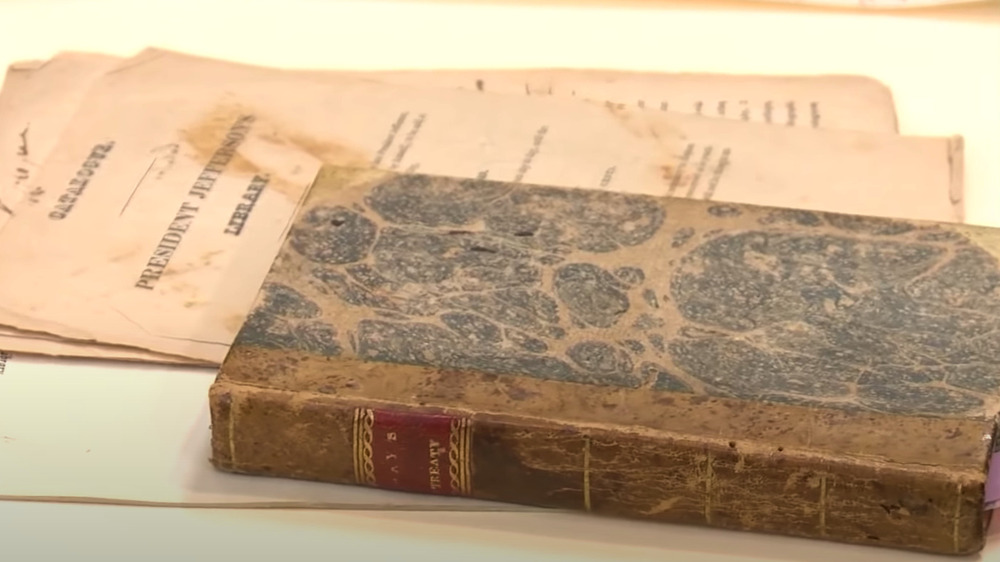 History
The most expensive item bought in season 11 of Pawn Stars is also probably one of the most historically significant artifacts the pawn shop has ever seen. We're talking about the Treaty of Amity, Commerce, and Navigation, otherwise known as the Jay Treaty. This was the first treaty between the United States and another country, and it would establish a foundation for the United States' national economy. The book is already a historical artifact, but what makes it even more unique is that this particular one is Thomas Jefferson's copy.
Before the guys of Pawn Stars bring in an expert to admire and appraise the item, the owner asks for $75,000. After verification from the expert, it comes to light that this book is, indeed, worth what the owner initially asked for. But Rick has to make a profit, so he offers $40,000. After some back and forth, Rick nervously purchases the copy of the treaty for $50,000, easily making this the most expensive item from Pawn Stars season 11.