The Rags-To-Riches Period Drama Hidden Gem You Can Catch On Amazon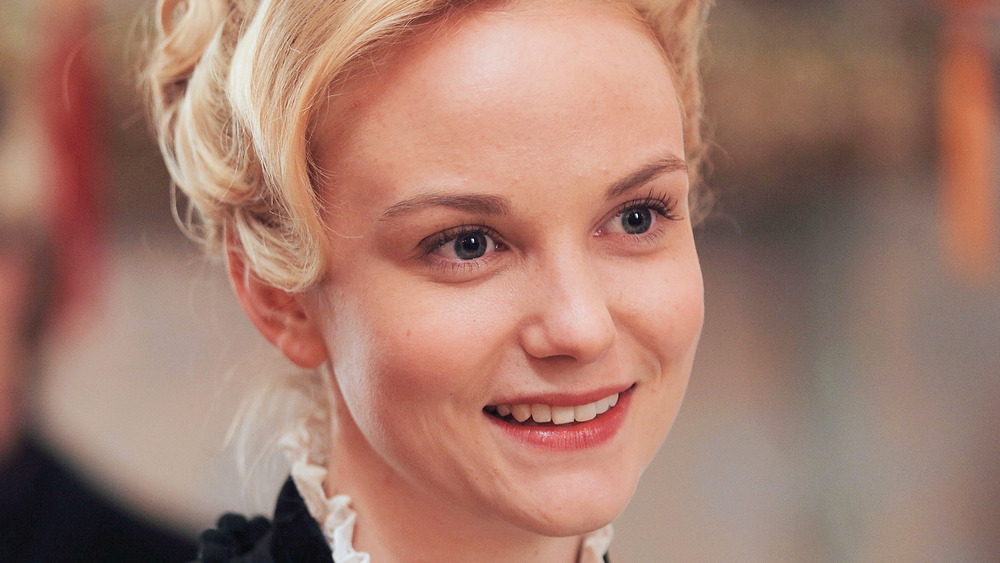 BBC One/PBS
A 19th-century soap opera filled with love, betrayal, and ambition might be exactly what the world needs right now. Currently streaming on Amazon Prime Video, The Paradise is the perfect BBC period-piece-slash-costume-drama to escape into.
The series, originally released on BBC One in 2012 and on PBS in the U.S. a year later, is ripe with explorations of class and gender discrimination at a time when going up against those norms were rare. Adapted from Émile Zola's novel The Ladies' Paradise, the show begins in 1875 and centers around a young woman named Denise Lovett (Legends of Tomorrow's Joanna Vanderham), who leaves her small town in Scotland to work for her uncle Edmund (Peter Wight) in northern England. But when she arrives, Denise learns her uncle has no job for her. She must defy expectations by using her ambition and determination to prove her doubters wrong, all the while working for Moray (Emun Elliott), the cryptic owner of The Paradise department store. Moray himself is complex as he's a widower being courted by the wealthy heiress Katherine Glendenning (Elaine Cassidy). 
Critics and audiences are jumping back into The Paradise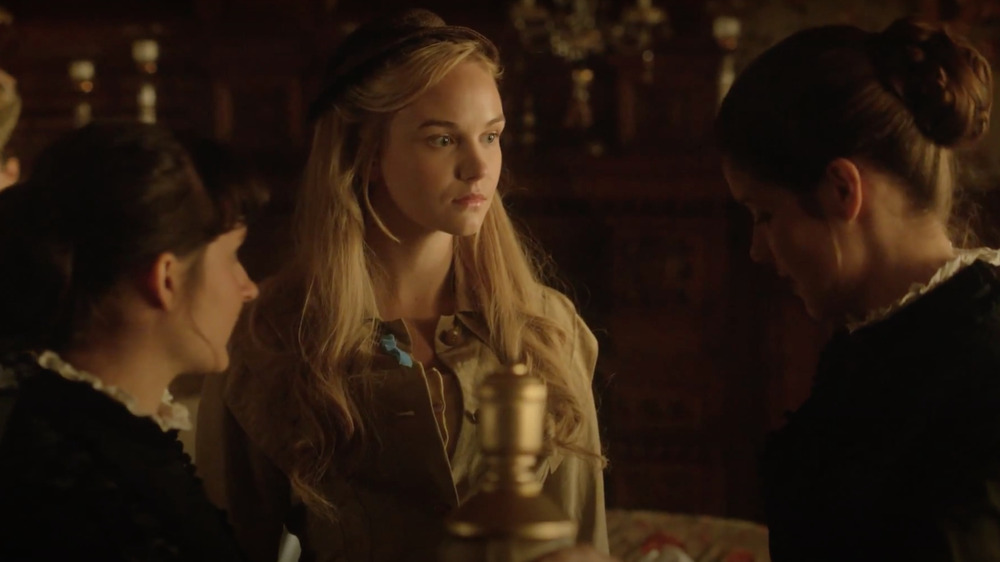 BBC One/PBS
Upon its release, The Paradise scored well with critics and audiences alike, with its Rotten Tomatoes consensus for season 1 reading, "The Paradise is a modest and winsome romance that luxuriates in its attractive cast and period trappings like a comforting blanket." Vanity Fair called the show a "little slice of heaven" and a "first-rate costume drama," and PopMatters' Scott Elingburg wrote that it has "all the right moves."
Meanwhile, The New York Times praised the show's creator and writer Bill Gallagher for his use of "arch Victorianish dialogue." In a 2014 interview with CultBox, Moray actor Emun Elliott, who also appeared in Star Wars: The Force Awakens, said the show's creator was "such a lovely chap." He elaborated, "He is so down to earth, encouraging and easy to work with. He actually came in and directed an episode as well, and he was just brilliant. He cares as much about the story as we do, and was able to come in and hit all the beats."
Despite the show's perks, however, The Paradise was cancelled in 2014 after just two seasons. Luckily, that didn't stop fans of the series from compiling some of their favorite moments on YouTube. The show currently holds a 76 percent score from critics and 83 percent rating from audiences on Rotten Tomatoes, and now that's it streaming on Amazon Prime Video, audiences can jump back into the 1870s with the click of a mouse.