The Period Drama Hidden Gem You Need To Binge On Hulu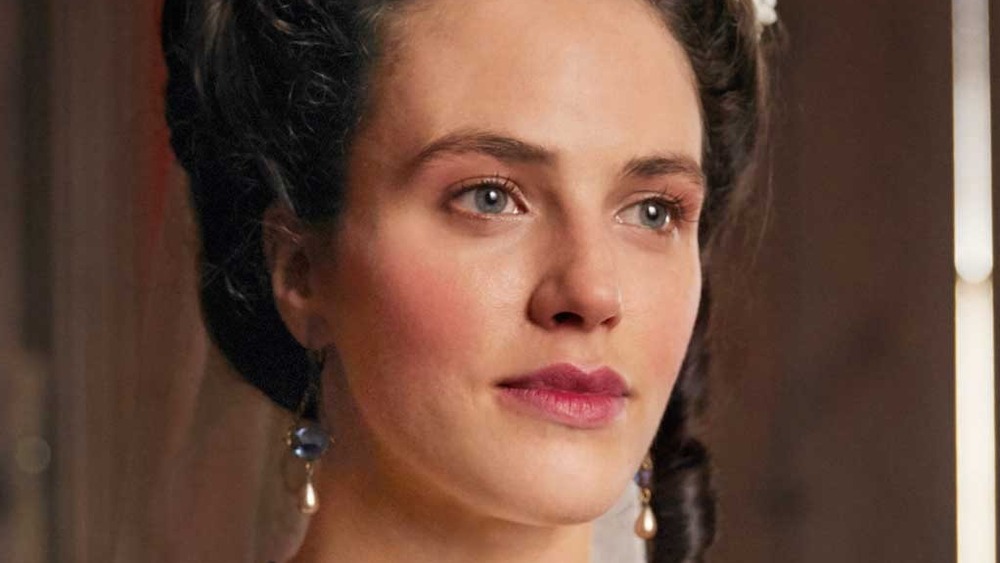 Hulu
If there's a trend in television recently, it is most certainly period pieces. In the last decade alone we've seen shows, especially on streaming services, set as far back as the 9th century with The Last Kingdom, and as recently as the 1980s with Stranger Things. Heck, ABC's Fresh off the Boat was basically a '90s period piece with an immigrant family sitcom spin. 
Often, the shows we love most seem to be set in Europe. Call the Midwife, Derry Girls, The Crown, Vikings – these are all stories carved from the Continent's (and the British Isles') deep past. Most recently, a series from Shonda Rhimes, creator of Grey's Anatomy, Scandal, and How To Get Away With Murder, became arguably the most popular period piece on streaming. We're speaking, of course, of Bridgerton.
If you loved the female-focused Regency drama with the wit and charm of Shonda Rhimes, you might also be interested in a similar series set on the other side of the London tracks. Harlots, currently streaming on Hulu, tells the tale of Victorian sex workers who trade in squeezing that Bridgerton high-society lot for all they are worth.
A slice of 18th century London that's more than just ripping bodices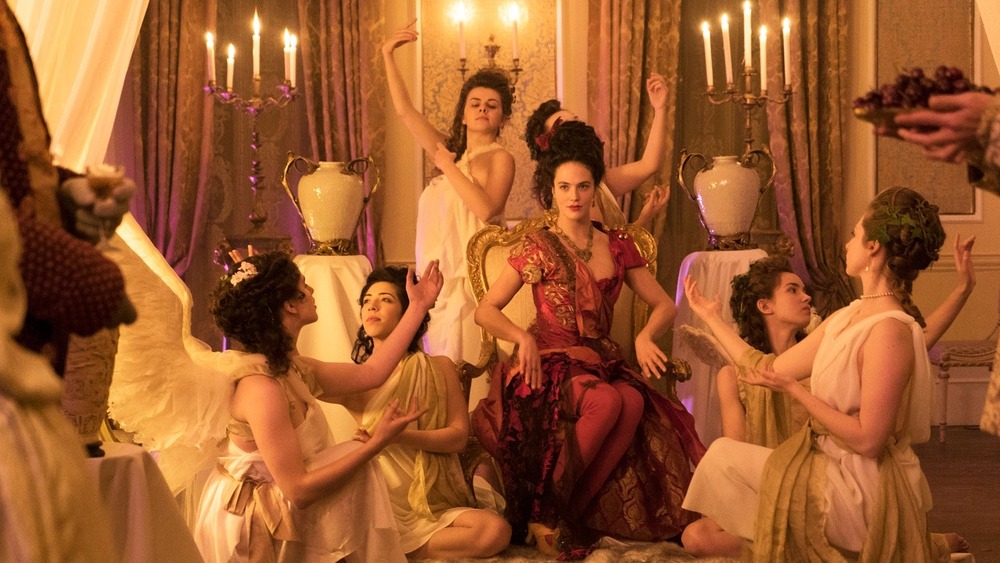 Hulu
Harlots, which is a period drama loosely based on the work of British Historian Hallie Rubenhold, focuses on the strict limitations placed on women during the 18th century in England. Specifically, it hones in on one of the very few professions that was available to women of the time — sex work.
Harlots was first released in 2017, and its first season focuses largely on the competition between two madams, Margaret Wells (Samantha Morton) and Lydia Quigley (Lesley Manville). Wells, who used to work for Quigley, takes up residence in a brothel on Greek Street, placing her in direct conflict with Quigley's own establishment in Golden Square. The series doesn't only deal with issues of gender and sex, but also of race and of caste. Both Margaret and Lydia take turns caring for different girls, but they also use those same women to curry favor with the aristocracy. 
Harlots is a series about the consequence of finding bodily autonomy through the currency of sex. Something notable about Harlots is that it's not only about women's suffering; it's also a celebration of their power and their sexual identity, which is perhaps unsurprising, since it's created by two women: Alison Newman and Moira Buffini. The show isn't a dour drama, it's also fun and bawdy.
While there are many BBC mainstays in the cast, most American audiences will be excited when Armageddon star Liv Tyler turns up in season 2 as Lady Isabella Fitzwilliam. All three seasons of Harlots are streaming on Hulu now.