The Dystopian Sci-Fi Drama You Can Binge On Netflix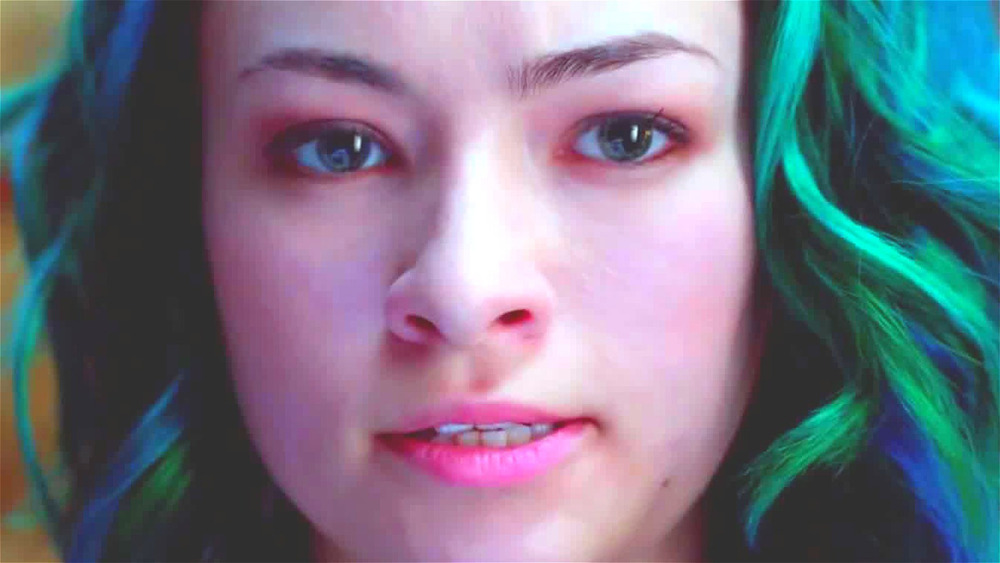 Syfy
These days, there's seems to be an infinite number of TV shows viewers can watch on their favorite streaming services. Other than the ratings, how do you know which series will be worthwhile? When it comes to a good sci-fi drama adventure, the storylines are usually packed with titillating details and complex characters. That's exactly what Netflix's Dark Matter offers, along with an extremely cool dystopian setting.
Shows centered on a dystopian future are often exciting for viewers because the fear of the unknown is mysterious yet inviting. When six people wake up in a deserted spaceship on Dark Matter, audiences are instantly confronted with all sorts of unknowns. Rated a fresh 89% by the critics and earning an even stronger 90% audience score on Rotten Tomatoes, Dark Matter provides secrets around every corner, and it pairs its mysteries with a dark and ominous backdrop that will instantly have you curious about these six strangers.
Dark Matter is a bingeable sci-fi adventure series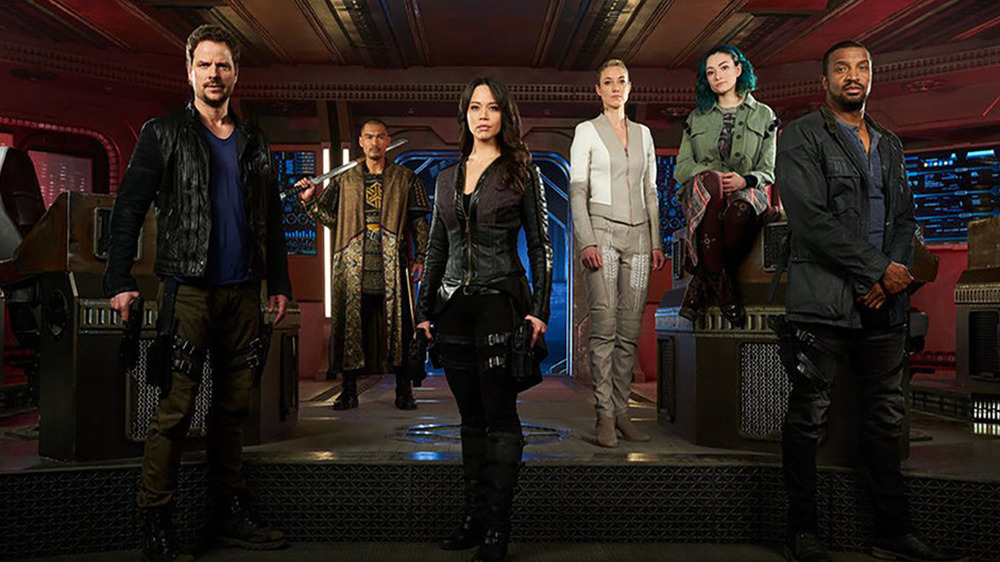 Syfy
Dark Matter is based on the comic book of the same name and ran for three seasons on the SyFy Channel and Space from 2015 to 2017. The six main characters have woken up with their memories wiped clean, unaware of why they're on such a derelict spaceship. The only clues they have are a cargo bay filled with weapons and directions to a destination — which turns out to be a location that is about to go to war.
As the group figures out their true mission, they must uncover their identities and determine why they have amnesia. They must also decide whether they are on the good side of humanity or fighting against it. Dark Matter stars The Rookie's Melissa O'Neil, Anthony Lemke (White House Down), Jodelle Ferland (Silent Hill), and Alex Mallari Jr. (Ginny & Georgia), a talented cast that meshes well together and brings out the best in the Dark Matter mystery.
Dark Matter is streaming now on Netflix.