Is This The Reason Why Tatiana Maslany Won't Be In Perry Mason Season 2?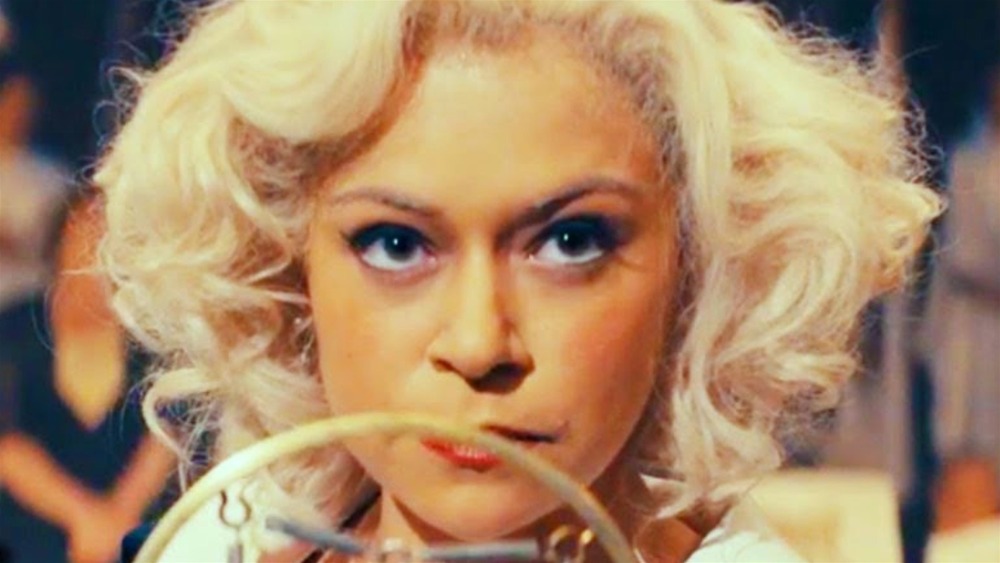 HBO
The first season of HBO's take on Perry Mason is an intense watch. In addition to exploring Perry Mason's (Matthew Rhys) World War I trauma, the season arc takes on the bleak case of the death of a baby named Charlie Dodson.
Over the course of the season, one organization which finds itself under scrutiny is a church called The Radiant Assembly of God, which Dodson's parents were a part of. And the very heart of that church is its charismatic lead evangelist Sister Alice McKeegan (Tatiana Maslany). Sister Alice is a complex figure whose faith is so powerful that, for a time, she becomes convinced that she and the church have the power to resurrect Charlie Dodson.
While, ultimately, Perry Mason's first season partly resolves itself by introducing a baby which some believe is a resurrected Charlie Dodson, Sister Alice knows it isn't true and leaves The Radiant Assembly of God to hide away as a waitress. Since the season ends with Mason and Sister Alice commiserating over their profound disillusionment, it seemed likely that Alice would return for Perry Mason season 2. However, as of now at least, Tatiana Maslany will not be returning to the series and there's at least one very good reason why.
Tatiana Maslany is busy playing a very powerful, very green character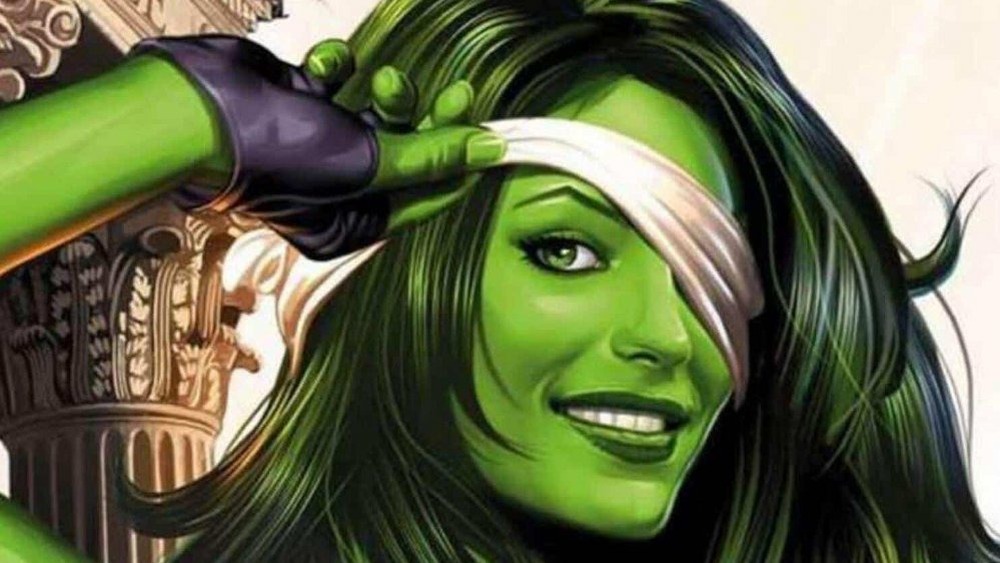 Greg Horn/Marvel Comics
A representative from HBO confirmed with TVLine that Tatiana Maslany would not be returning as Sister Alice for Perry Mason season 2, saying that the character's "arc came to an end as planned in the season 1 finale." However, it's clear based on the season finale that there was still room for more stories with Sister Alice. In fact, in an interview with Collider, Maslany even hinted at more.
"I think it's the first chapter," said Maslany. "I think she's finally working to emancipate herself from all of the things that have defined her and controlled her up until this point. She's, in a way, starting again."
And while it's certainly possible that Sister Alice could appear again if Perry Mason has even more than two seasons, the reason why she won't be around this time feels obvious — it's because she's busy starring in the title role of She-Hulk for Disney+, a fact which was long rumored but ultimately confirmed back in December 2020.
According to IMDb, She-Hulk's Atlanta, Ga. production began April 12, 2021 and is currently slated to continue until August 2021, which will likely conflict with Perry Mason's production schedule in Santa Clarita. Maslany may also be tied up promoting She-Hulk in the months leading up to the show's release in 2022.
We may see Sister Alice again at some point on Perry Mason, but for now it looks like Tatiana Maslany fans will be waiting a little while longer before they see her grace their screens again as Jennifer Walters on She-Hulk.