Bobby Cannavale Opens Up On The Chances Of Him Getting Superpowers In The MCU - Exclusive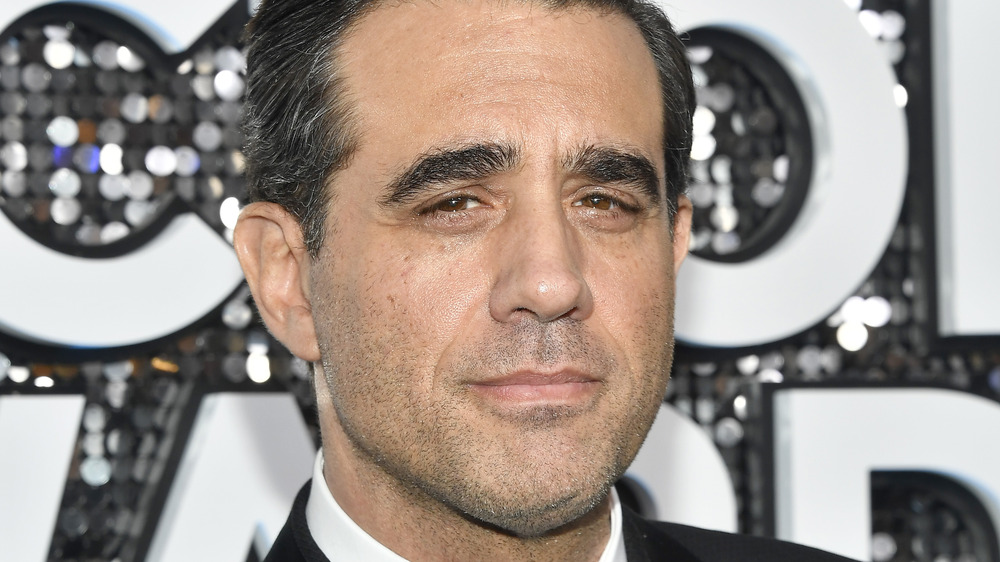 Frazer Harrison/Getty Images
It took 25 years and more than 100 roles, but thanks to his new turn as a villain in the action comedy Thunder Force, Bobby Cannavale is finally playing a character with some superpowers. However, the prolific actor has flirted with the idea of being superhuman before, and in the Marvel Cinematic Universe, no less. Now streaming on Netflix, Thunder Force stars Melissa McCarthy and Octavia Spencer as Lydia Berman and Emily Stanton, a pair of childhood friends who grew up in a world where, thanks to a cosmic event that affected Earth, only villains, dubbed "Miscreants," gained superpowers. Twenty-five years after the best friends had a falling-out, Lydia reunites with Emily — now a world-renowned scientist — who is on the cusp of testing a formula that would give ordinary people superpowers and, thus, the means to even the playing field against the Miscreants who took her parents' lives. They set their sites on confronting their chief nemesis, William "The King" Stevens (Cannavale), a secret Miscreant who is underhandedly using his superpowers as a Chicago mayoral candidate in an ultimate play for power.
But Cannavale, of course, is also known for his role as Jim Paxton, the cop and unlikely ally to Paul Rudd's Scott Lang in the Ant-Man movies. But Paxton would never get superpowers in the MCU, right?
Bobby Cannavale asked Paul Rudd if his Ant-Man character should have superpowers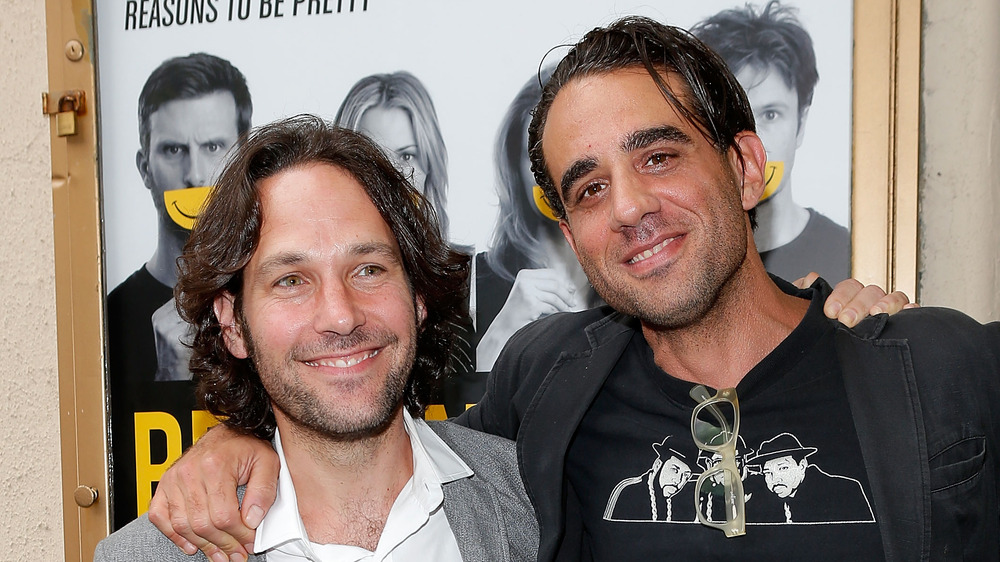 J. Countess/Getty Images
It was only right that Paul Rudd's Scott Lang and Bobby Cannavale's Jim Paxton eventually got along in the Ant-Man films, since the actors have been longtime friends in real life. In fact, Cannavale told Looper that Rudd specifically asked him if he could play Paxton in Ant-Man. "We've been great friends for 20 years. When [Ant-Man] first came up, he said, 'Hey, man, I'd love it if you could do this part.' And I asked him, 'Do I have any superpowers?' He said, 'You don't, but we have a lot of stuff together. It'll be fun,'" Cannavale said.
With the success of the first Ant-Man under their belts, and Ant-Man and the Wasp on the way, Cannavale said he brought up the idea to Rudd about Paxton getting superpowers in the sequel. "In between those movies, because we hang out a lot — we play cards, and we play fantasy sports together, we see each other a lot — and I will occasionally, usually a couple of drinks in, I'll lean in and say, 'All right, how about this for Paxton? And I will make up some scenario in which he maybe acquires a power in order to save your character,'" Cannavale recalled for Looper. "And he's like, 'Yeah. But if Jim Paxton is saving Ant-Man what does that say for Ant-Man?' And I'd be like, 'Yeah, good point. Let me rethink that. I'm going to rethink that.' So, I don't think that's going to happen."
While Cannavale's return hasn't officially been announced, chances are favorable that Paxton will be back for the MCU threequel Ant Man and the Wasp: Quantumania. "I like that character because he's so serious about his job, and yet I think he might be the kind of person that trips up the stairs a lot. He's probably clumsy," Cannavale shared with Looper. "And so, I enjoy the opportunity to just have some comedic scenes with Paul and laugh all day on set. But I don't have any illusions. I don't think Paxton is about to attain any superpowers."
In the meantime, you can catch Cannavale's super strong villain in Thunder Force, which is streaming on Netflix.