The Character Everyone Forgets Kat Dennings Played On Sex And The City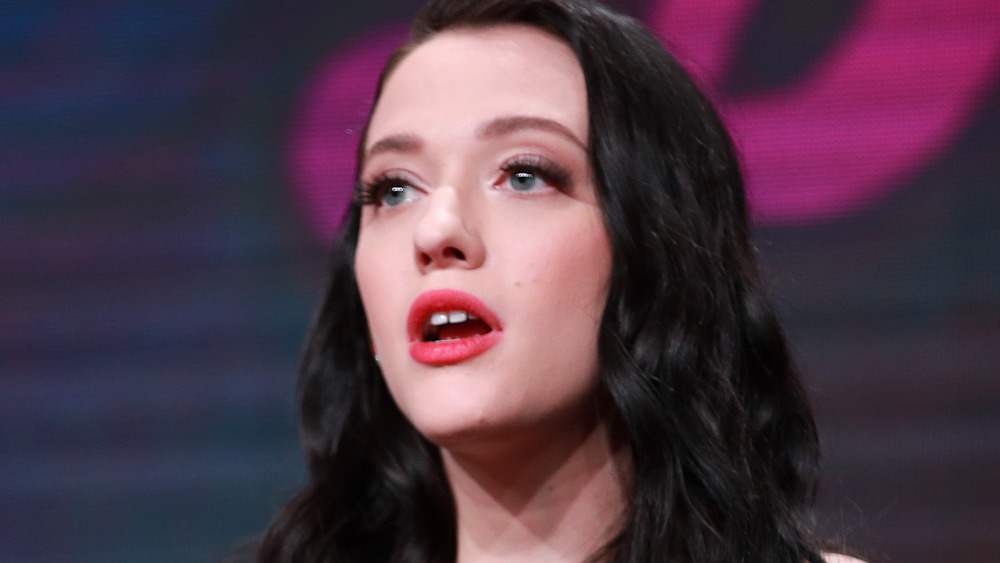 Rich Fury/Getty Images
Actress Kat Dennings first joined Hollywood's A-list when she captured everyone's attention playing Max Black in the CBS comedy 2 Broke Girls. Her later role as Darcy Lewis provided heart and many comedic moments in the Marvel Cinematic Universe's Thor films and WandaVision series. Now, she is a director's go-to for quirky and endearing characters. But many forget that Dennings got her start over twenty years ago on an episode of Sex and the City.
Prior to appearing on Sex and the City, Dennings had only previously done work in commercials, with her first gig being a potato chip ad when she was 10, according to Philly Mag. She would continue her work in commercials for the next few years until landing the small role in the third season of the HBO comedy when she was 14. The episode, "Hot Child in the City," featured the teen squaring off against Kim Cattrall's Samantha Jones.
Kat Dennings holds her own with Kim Cattrall on Sex and the City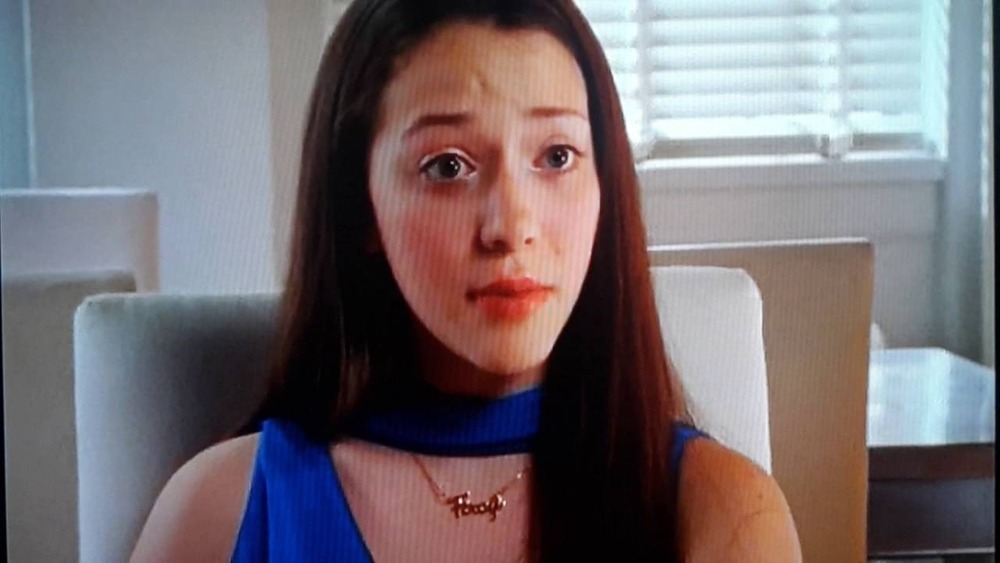 HBO
In the Sex and the City episode, Kat Dennings' character Jenny Brier, a wealthy and demanding 13-year-old girl planning her upcoming bat mitzvah, hires Samantha to plan the million-dollar event. Samantha initially rejects the project, informing Jenny that she doesn't do "kids' parties." But when the teenager name-drops several VIPs and mentions the million-dollar budget, Samantha, with dollar signs in her eyes, accepts. The public relations pro, however, soon discovers that Jenny and her teen entourage are incredibly and unapologetically high maintenance. The girls' overly mature speech, attire, and behavior shock the usually unshockable Samantha.
The jaded maturity of the teens provides a humorous juxtaposition to the Fab Four, who are each currently dealing with rather juvenile issues, such as Miranda struggling with her new braces and Carrie smoking pot with her underachieving boyfriend in his parents' apartment. Despite the age difference between Dennings and Cattrall, the young actress holds her own in each scene, setting the stage for the type of talented scene-stealing that a more mature Dennings would become known for.