The untold truth of Jabba the Hutt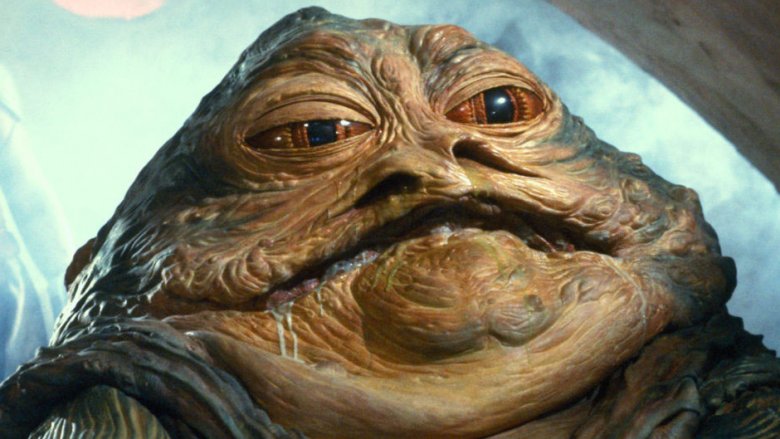 Jabba the Hutt isn't just a crime boss — as far as the Star Wars universe is concerned, he is the boss. But Jabba is more than just a lazy and corrupt blob. He's got a history that's just as gross and bizarre as his slime-coated skin. Behind the camera, the Jabba puppet used in Return of the Jedi is one of the biggest and most ambitious practical special effects ever created for a film, and required input from many of the very best people in the effects industry to pull off.
Or, to put it another way, Jabba's a big deal whether he's rubbing shoulders with bounty hunters or making George Lucas' life a living hell. As Jabba proves, you don't need good looks to build a criminal empire, and you can't climb to the top of the dung heap without putting a few skeletons in your closet (or your rancor pit).