Kevin Smith Wants To Direct An Arrowverse Crossover Episode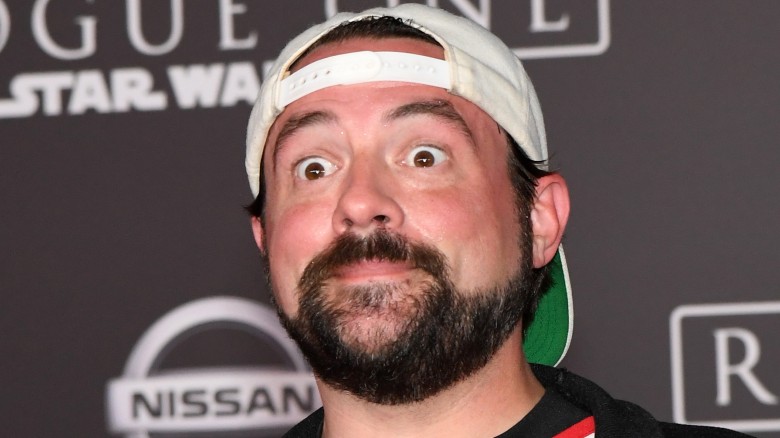 Getty Images
Kevin Smith really wants to direct the next Arrowverse crossover episode.
Speaking with ComicBook.com, the actor and filmmaker said he's already put in a request to Arrowverse executive producer Andrew Kriesberg to help out with the next crossover between the four Greg Berlanti-created CW shows (Arrow, The Flash, Legends of Tomorrow and Supergirl).
"After I watched their crossover, I said, 'Please, dude, please, next year, just give me a taste of that crossover," said Smith. "I just want to be involved in one of them. I don't care which one."
Smith has an in with the show's execs, having already directed two episodes of The Flash and Supergirl's upcoming midseason premiere. He's also set to direct another episode in Supergirl's second season.
The four CW superhero shows aired their first crossover in late November and early December. The four-night event brought in big ratings, with all four shows hitting or tying their season high and getting over a 1.0 rating, according to TVByTheNumbers.
"That was absolutely thrilling to watch all four of those shows cross over," Smith added. "I'm asking, I'm asking. I don't know if they'll let me, but believe me, I've already put in the request. I said, 'Whatever it is next season, whatever the crossover is, even if it was The Death of Kevin Smith, I want to be involved somehow.'"
You can watch out for Smith's Supergirl directorial debut when the show returns on Jan. 23. While we wait, check out the famous character's insane history.