The Only Time Kit Harington Had To Use A Body Double On Game Of Thrones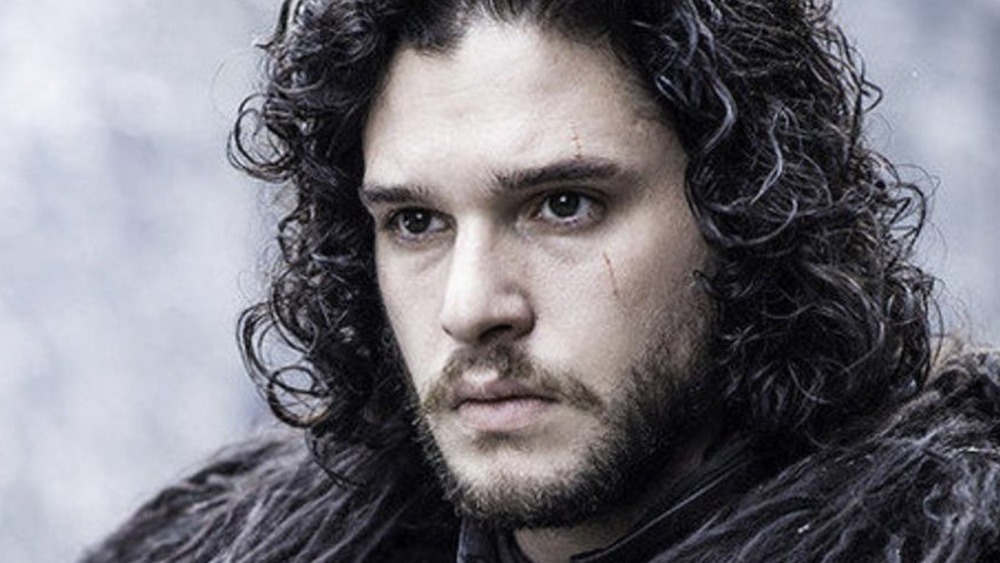 HBO
After its debut in 2011, the HBO mega-blockbuster series Game of Thrones quickly became known for its high drama, as well as its violence and nudity. As the audience tuned in each week, they expected to see characters either lose a body part or flash a body part — and many episodes included both. And while most of the series' actors performed their disrobed scenes themselves, one star of the series was forced to use a double in a very revealing scene.
Kit Harington was a relative unknown when he landed the role of Jon Snow on the series based on George R. R. Martin's A Song of Ice and Fire fantasy book series. During the first two seasons of the show, viewers saw Harington's shirtless torso, but little else. Then, in season 3, Jon Snow stripped down completely as he jumped into a rock pool for a little romantic time with the wildling Ygritte (played by Rose Leslie, whom Harington would eventually marry). But the naked truth of that scene is that the butt viewers saw did not belong to Harington.
Why Kit Harington needed a butt double on Game of Thrones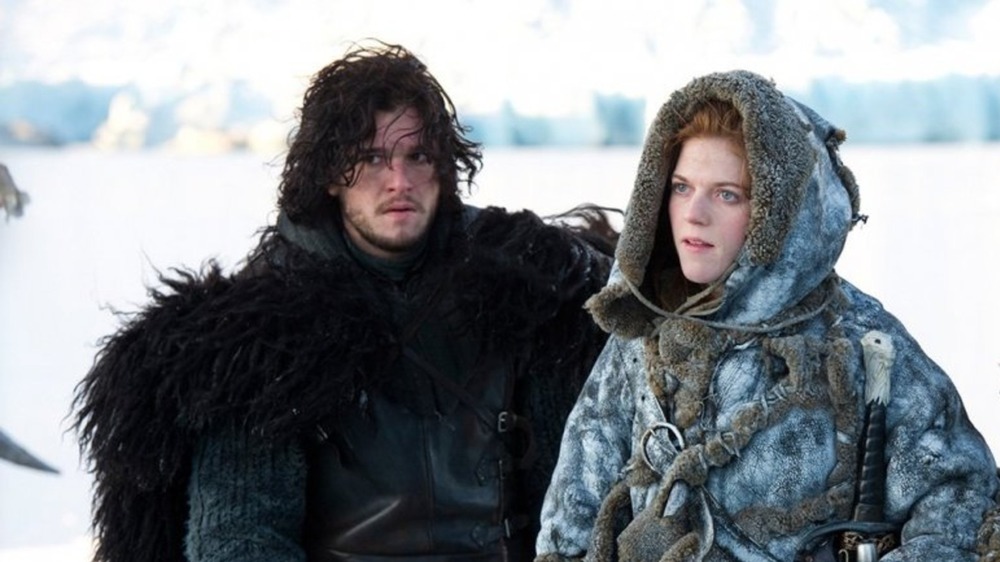 HBO
About six weeks before the filming of season 3 began, Kit Harington broke his ankle due to what he called "young male stupidity." As he explained it in an interview with GQ, the actor returned to his London flat after a night of too many drinks only to discover he'd locked his keys inside. The combination of youth and alcohol led Harington to believe climbing up to his second-story apartment was the right plan. It wasn't. Harington fell, thus the broken ankle.
The next morning, the actor was in a panic, believing his previous night's antics would cost him his job on the show. But Harington's concern was unwarranted as the series' production team managed to film his scenes to avoid revealing the injured ankle. However, the pool scene, in which Snow stands naked with his back to the camera, couldn't rely on camera tricks. Instead, a butt double was brought in, and that's the rear audiences saw. It would not be until the series' penultimate season that the real Harington derriere made its screen debut.