The One MCU Hero That Pawn Stars' Chumlee Would Want To Play - Exclusive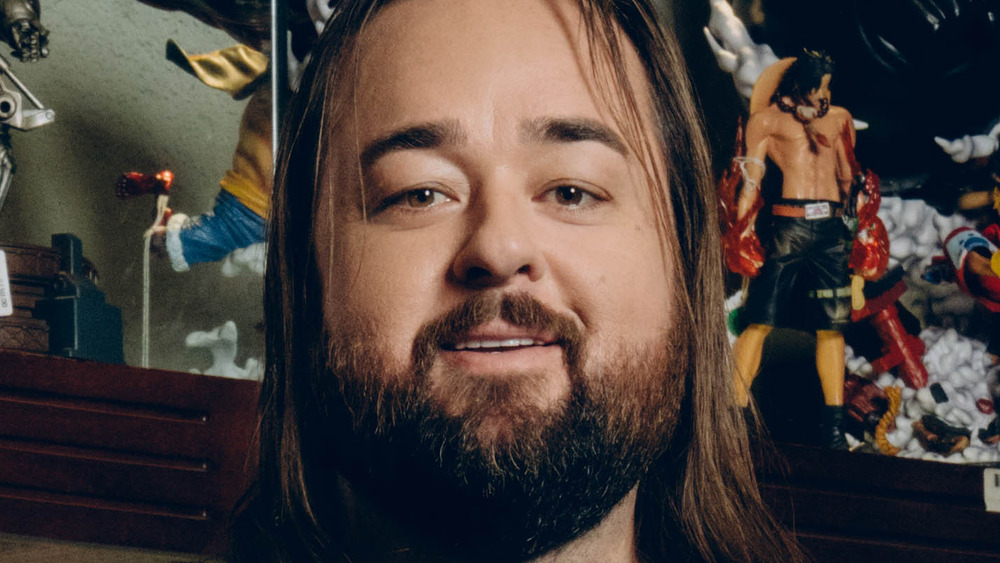 History
Given the enormous impact Marvel's superhero films have had on pop culture, it's certainly not uncommon for people to fantasize about stepping into the shoes of one of Earth's Mightiest Heroes — especially after they undid Thanos' Snap to bring back half of all living things in the universe at the end of Avengers: Endgame.
Among the millions of Marvel Cinematic Universe fans worldwide is Austin "Chumlee" Russell, the affable pawnbroker on History's Pawn Stars. After all, Chum is a lover of all things pop culture. The mere fact that he tracked down Stan Lee in season 14 to verify the Marvel legend's signature on an original Spider-Man comic strip drawn by John Romita tells you how passionate he is about this IP.
In an exclusive interview with Looper, Chumlee revealed which MCU character he'd like to play if he were given the chance. "I probably would have to be Iron Man. He's the one who's making Spider-Man who he is, you know what I mean? He has all the cool toys, he can fly, bulletproof. I would just change my attitude," Chumlee said, smiling.
While the famed Robert Downey Jr. character tops Chumlee's MCU list, viewers should know that the Pawn Stars fan favorite is just as much of a DC enthusiast. "I'm a big, big Superman fan," Chum noted.
Chumlee, assemble!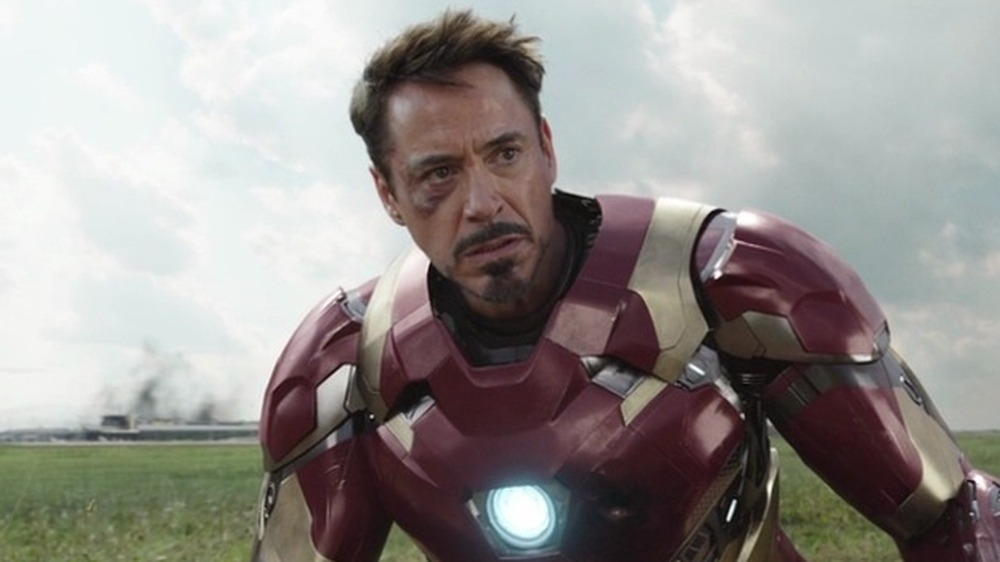 Marvel Studios/Disney
Fans of both the MCU and DC know that one way they can keep the memories of their favorite films alive is through the action figure market, where the likenesses of Downey Jr., Scarlett Johansson, Anthony Mackie, Henry Cavill, Gal Gadot, and countless other superhero actors have been immortalized in plastic. Fortunately, you don't necessarily have to join the Avengers to have an action figure sculpted in your image. While Chumlee and his fellow pawn stars Rick Harrison, Corey Harrison, and the late Richard "The Old Man" Harrison have already had personal bobbleheads made, Chum admitted that he wouldn't mind seeing a true Pawn Stars action figure line.
"[We] never got action figures, but that's not a bad idea. Maybe we'll have to also talk to Rick, and we'll do a limited action figure run," Chumlee told Looper. "I'll have to tell him we have to do all four of us — we got to bring in The Old Man for this one."
So, if the idea would come to pass, what sort of accessories would a Chumlee action figure have? "Well, he would definitely have shoes, right? He would definitely have to have a pair of slides in case you had to take the shoes off to walk on the street, and put the slides on so you didn't get the bottom of the soles dirty," Chumlee mused. "Maybe he would have to have a nice necklace with the pawn shop logo on it. And then baseball cap, how's that?"
As for Chumlee's prize Pomeranian, Pinky, she wouldn't be an accessory for his action figure, simply because she merits more attention than that. "I just figured Pinky — she would get her own action figure," Chumlee said. "People love this little girl, they stop me walking her, and sometimes they're more excited to see her. That's really funny."
Season 18 of Pawn Stars is playing now on History.