What To Watch Next If You Liked Rick And Morty Vs. Genocider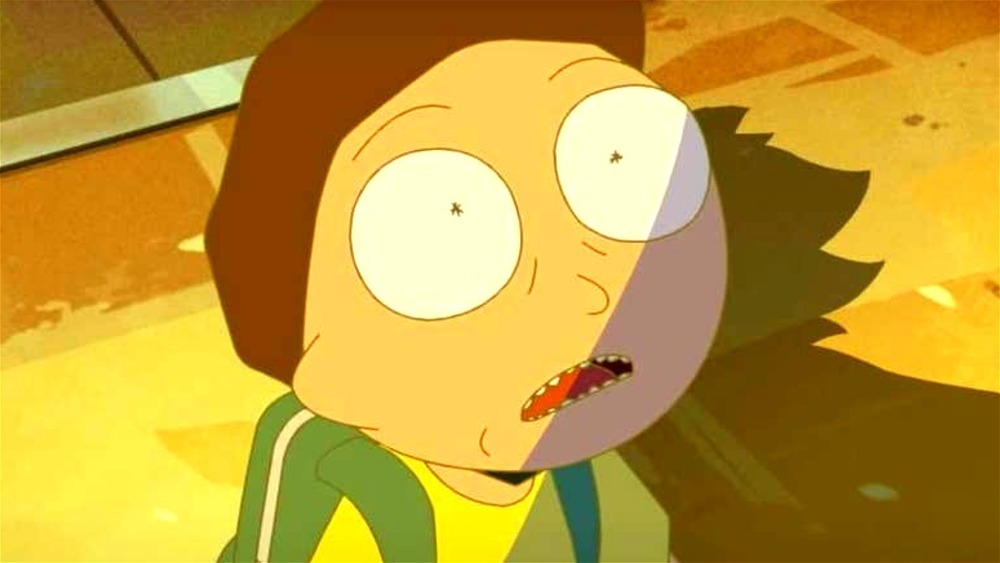 Adult Swim
On March 30, 2021, Adult Swim announced that Rick and Morty would return for its fifth season in late June. The announcement was accompanied by a two-minute-long trailer for the season and marked the first proper look at new Rick and Morty since the conclusion of season 4 in May 2020.
In the time between the conclusion of Rick and Morty's fourth season and the announcement of its fifth, however, Adult Swim shared a short animated film titled Rick and Morty vs. Genocider. The short was a sequel of sorts to a prior Rick and Morty short film titled Samurai & Shogun, which is mostly comprised of a bloody fight inspired by Japanese samurai series like Lone Wolf and Cub and Samurai Champloo. Rather than acting as a story sequel to Samurai & Shogun, however, Rick and Morty vs. Genocider is more of a sequel in spirit. Both shorts were helmed by anime directors rather than the series' usual staff and were even voice acted by Japanese performers. In short, Rick and Morty vs. Genocider is the second of two Rick and Morty anime shorts.
Adult Swim is one of the foremost broadcasters for new anime series on cable TV, so both shorts were likely made to appeal to fans of Rick and Morty who also watch anime series on Adult Swim. That said, Rick and Morty arguably trumps Adult Swim in popularity, given that the series was once the top-rated comedy on all of TV (via Newsweek). Rick and Morty vs. Genocider, then, very well could have been some Rick and Morty fans' first exposure to anime.
Anime for the discerning Rick and Morty fan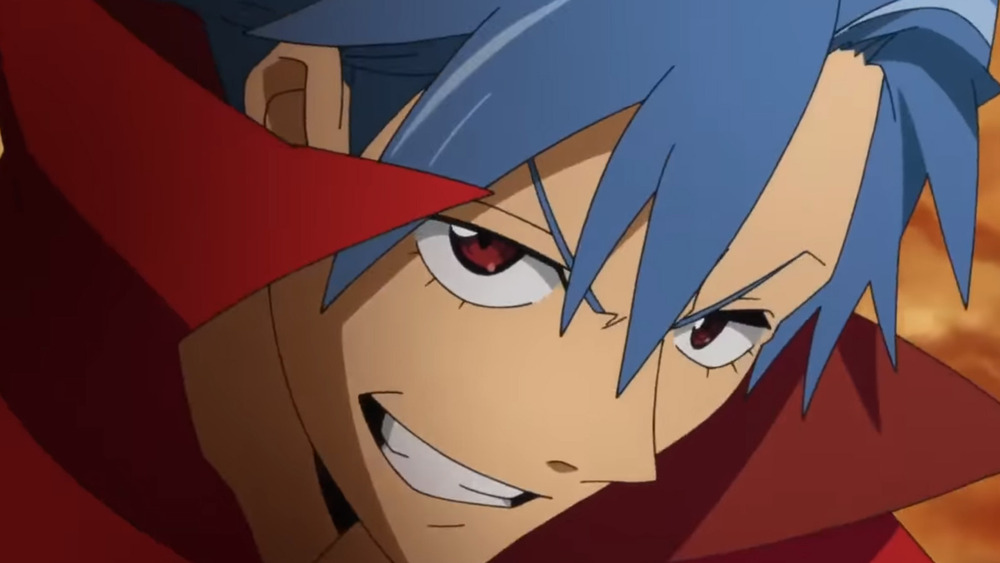 Aniplex
For fans of Rick and Morty vs. Genocider looking for a good first anime, or even those with some knowledge of anime simply wanting something stylistically similar to the short, a good place to start is with director Takeshi Sano. Prior to his work on Rick and Morty vs. Genocider, Sano worked in the animation department for numerous Lupin III films, per Anime News Network. The titular Lupin is smart and sarcastic, which should feel somewhat comforting for fans of Rick's trademark cynicism. More recently, Sano directed Tower of God, which is more fantastical in nature than the real-world Lupin III, matching Rick and Morty vs. Genocider more closely in tone.
Visually, Rick and Morty vs. Genocider is animated with flowing, imprecise lines rather than in the clean style some might associate with a typical anime series. This is reminiscent of the signature look of director Masaaki Yuasa. While he has a number of acclaimed works to his name, the most accessible of Yuasa's projects are those available through Netflix, including Devilman Crybaby, Japan Sinks: 2020, and Lu Over the Wall.
Finally, Rick and Morty vs. Genocider's juxtaposition of large-scale combat with mundane everyday life resembles some of the more famous series by GAINAX. The studio is most well-known for Neon Genesis Evangelion, but Gunbuster, Diebuster, FLCL, and Tengen Toppa Gurren Lagann likewise build from quiet moments to bombastic battles. With these movies and series alike as a starting point, those that enjoyed Rick and Morty vs. Genocider and are looking for more should now have ample choices for their next anime fix.