Michelle Monaghan Reveals What It's Really Like Working With Robert Downey Jr. And Tom Cruise - Exclusive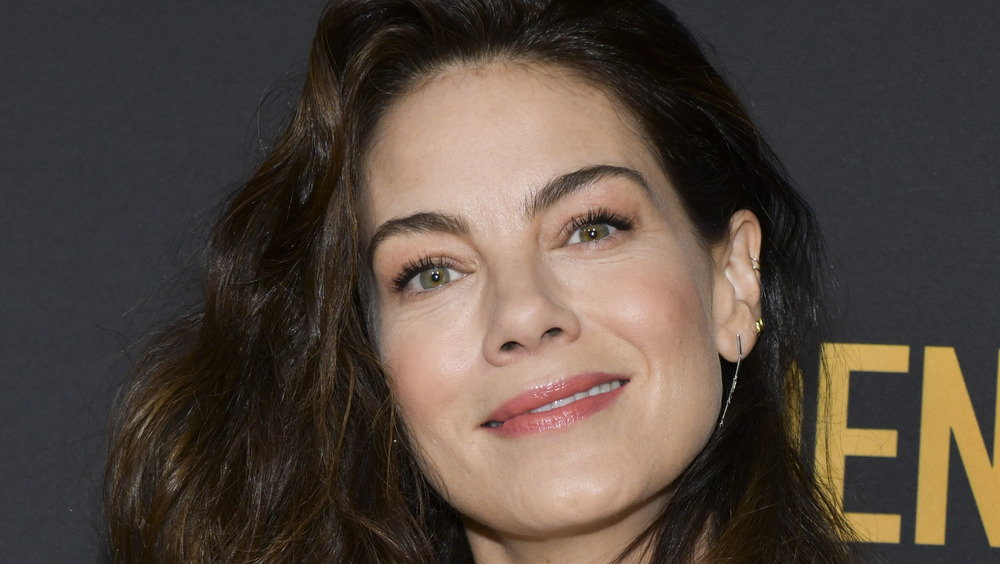 Rodin Eckenroth/Getty Images
Beloved actor Michelle Monaghan has built an impressive résumé since she kicked off her film and television career in earnest back in 2000; she's amassed nearly 50 credits, while starring alongside some of the biggest names in the entertainment business. And while Monaghan's early work included supporting roles opposite the likes of Richard Gere and Diane Lane in 2002's Unfaithful, and Matt Damon in The Bourne Supremacy in 2004, her career rocketed into the stratosphere with her breakthrough lead opposite Robert Downey Jr. and Val Kilmer in the 2005 action comedy Kiss Kiss, Bang Bang.
In an exclusive interview with Looper to discuss her new psychological thriller Every Breath You Take, Monaghan said Kiss Kiss, Bang Bang — an inventive crime comedy written and directed by Shane Black — is a film that remains near and dear to her heart for many reasons, not the least of which was the transformative experience of working with Downey Jr. and Kilmer. (She even spilled the beans about whether she would slip into the now-Downey Jr.-less MCU.)
"It was a mind-blowing experience, and I think it was so integral to my success at the beginning of my career, for sure. That role really did put me on the map for sure, and it also taught me a lot," Monaghan revealed to Looper. "I hadn't studied acting, so turning up to set every single day, working with the likes of Robert and Val, was just invaluable. I learned how to find my mark on that movie. Like, every single day basically it was, 'Michelle, your mark, your mark, your mark,' and Robert taught me how to do improv on that film ... He's just got the most incredible timing, and it would take flexibility."
Sixteen years after the release of the film, Monaghan called Kiss Kiss, Bang Bang, "such a profound experience, personally and professionally," and noted how it "still remains to be one of the most special experiences I've ever had."
Throughout the interview, Monaghan had nothing but good things to say about the movie and her co-stars: "I think I'm even more grateful as the years go by. As I reflect on my career and the path it's taken, I realize how unique of an opportunity that really was, and how fortunate I was to have had it, and had such a positive experience."
Michelle Monaghan says Tom Cruise 'connects with you as an actor'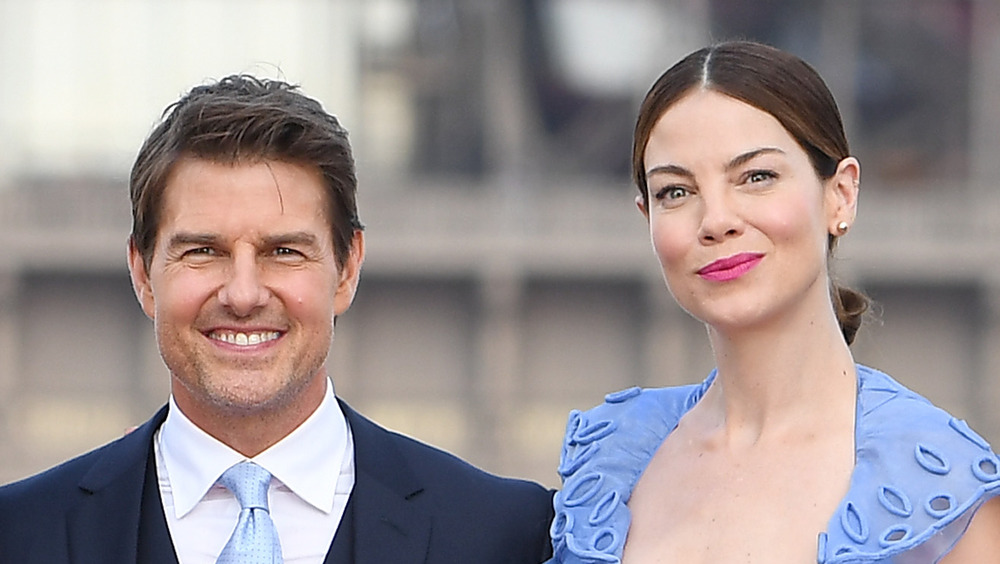 Pascal Le Segretain/Getty Images
As if working with Robert Downey Jr. and Val Kilmer weren't enough, Monaghan's career went to a whole new level in 2006, when she was cast to play Ethan Hunt's love interest, Julia, opposite Tom Cruise in director J.J. Abrams' blockbuster action adventure Mission: Impossible III. Monaghan reprised the role in 2011's Mission: Impossible – Ghost Protocol, and 2018's Mission: Impossible – Fallout, and told Looper that she treasures every opportunity she's had to work with Cruise in his capacity as both an actor and producer.
"There's no one like him. He really is amongst the best of the best. And speaking of learning on the job, I feel like that's been my career with every role. It's like Acting 101, Acting 202," Monaghan said. "I've been so blessed to work with so many talented people, and he's definitely someone who I look up to and I enjoy getting to work with every time we hit the screen together. He is someone who truly, truly connects with you as an actor, as a person, and really draws out an incredible performance."
That's high praise, considering how many talented performers Monaghan's career has intersected with. "I don't know if I've ever worked with an actor that I've been more connected to in the moment," she said, "and when I work with him where you're really, really in the zone, I think that's something that you take into the jobs that come next. With every scene you see what that kind of connection elicits, which is a great performance between the two of you."
In Monaghan's latest project, Every Breath You Take, she finds herself opposite Casey Affleck, who plays Phillip, a psychiatrist whose life is thrown into disarray when one of his patients takes her own life. Already grieving a tragic personal loss along with his wife, Grace (Monaghan) and teen daughter, Lisa (India Eisley), Phillip becomes a target of his patient's surviving brother (Sam Claflin), who exploits the family's vulnerability to carry out a sinister plan.
Every Breath You Take is playing in select theaters and on video on demand.