This DMX Sitcom Cameo Moment Will Totally Warm Your Heart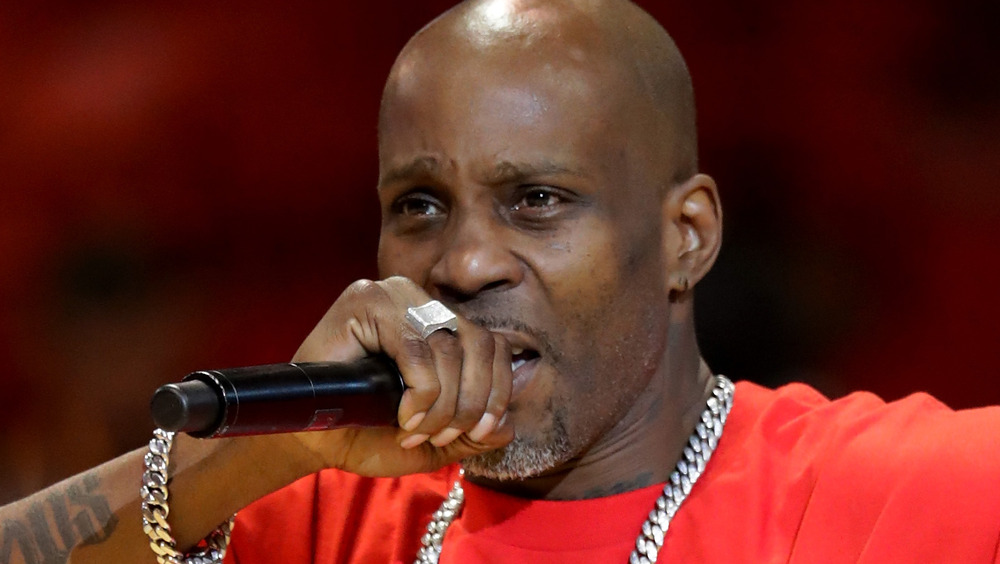 Streeter Lecka/Getty Images
Hip-hop artist DMX, best known for songs like "Ruff Ryders' Anthem" and "Party Up (Up in Here)," has died at the age of 50 from cardiac arrest. The multiplatinum-selling artist is well known as one of the biggest rap stars from the late 1990s and early 2000s, though he also suffered from drug addiction and other issues that put him in conflict with the law. His record label, Def Jam Recordings (via AP), called him "a brilliant artist and an inspiration to millions around the world."
Not only was DMX a well-respected musician, but he was also an actor, beginning with 1998's Belly. His films include 2000's Romeo Must Die, 2001's Exit Wounds with Steven Seagal, and Cradle 2 the Grave from 2003 with Jet Li. Along with these appearances, DMX contributed music to many soundtracks and made several television appearances, including on talk shows, awards shows, and scripted shows, like MTV's Daria. 
With the artist now gone, one of his most wholesome television cameos is making the rounds on Twitter and showing off his witty and wise side. The post from Providence, Rhode Island writer and artist Charlotte Abotsi has gone viral with 55K views featuring some good life advice from DMX himself.
DMX appeared in a second season episode of Fresh Off the Boat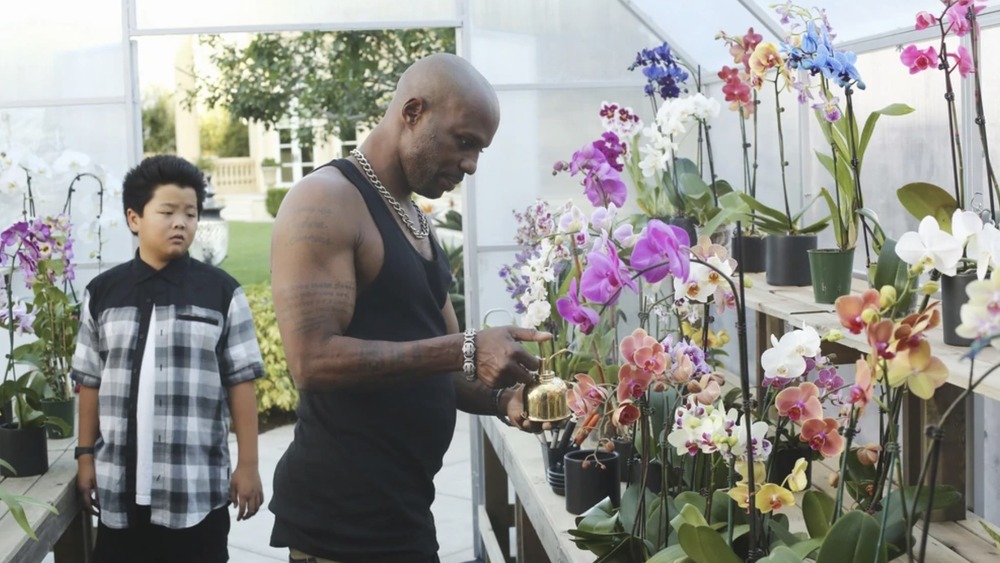 ABC
In episode 9 of the second season of ABC's Fresh Off the Boat, "We Done Son," which aired in December 2015, middle schooler Eddie (Hudson Yuang) wants to buy his girlfriend Alison (Isabella Alexander) a necklace, so he gets a job as a babysitter — for DMX. However, the job causes friction between the young couple as Eddie gets tired and grumpy as a result of all the extra hours he's putting in and can't even tell her about the work.
As Eddie's "negative energy" starts to affect his job caring for little Genesis, DMX takes him to his greenhouse of "rare, exotic orchids." When Eddie asks if he smokes them, the rapper says he loves them — they all even have names. He elaborates, giving Eddie a powerful life lesson. "When I first started growing orchids, I thought they needed the most expensive soil and lights to blossom — and they died. That's when I realized all they really needed was time and attention," he said. "You don't need to get your girl a gift. You need to give her your time."
Eddie shows up at Alison's with an orchid in hand — after getting a ride from DMX. As it turns out, being able to meet DMX is the best gift that Alison has ever gotten. And the musician exits with some parting advice on how to take care of Tameko, the orchid. "Be sure to use fertilizer without urea," he says. That's because, as a gardener will tell you, the nitrogen provided by urea causes some plants to look lush but isn't well absorbed by orchids. In this coming-of-age sitcom about an Asian-American family that often focuses on culture clashes, the issues involved in assimilation, and the acceptance of diversity, DMX's advice seems sound.