Deadpool Fans Are Remembering DMX's Epic Contribution To The Movie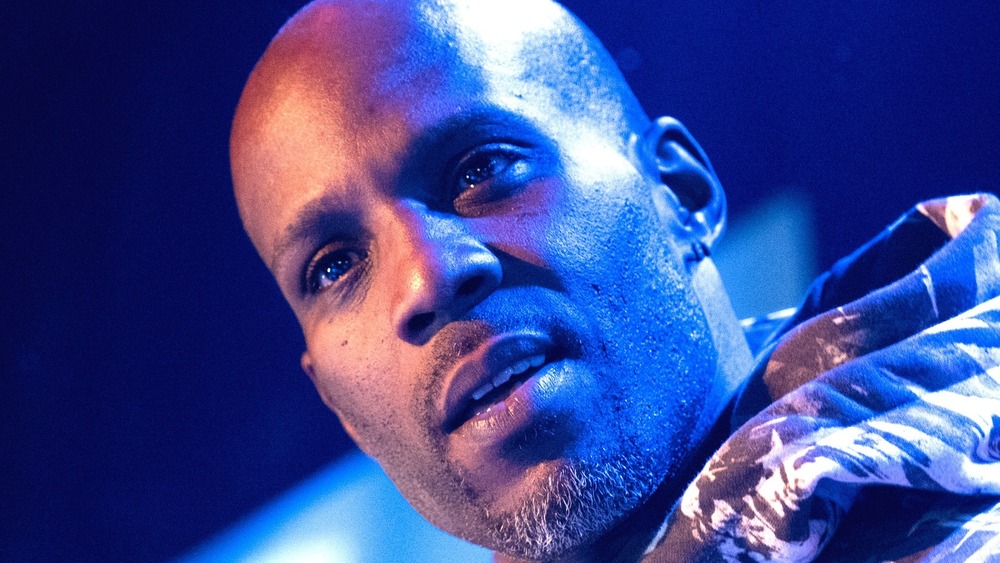 Noam Galai/Getty Images
Earl Simmons, also known as rapper and actor DMX, died at age 50 on April 9, 2021, after suffering a heart attack earlier in the week. Fans are saddened that such a heartfelt voice has been taken from the rap game. DMX was known for his bangers, his love of dogs, and his unfiltered and autobiographical lyrics. He is also known for his many contributions to soundtracks, including the use of "X Gon' Give It to Ya" in Deadpool. "I remember when DMX first dropped. As a 2pac stan, I wasn't having it. But the barks grew on me," wrote Twitter user Dalton Walker. "His albums were always in my rotation. The Deadpool movie soundtrack brought back those younger days cruising on the rez, windows down with DMX on blast."
"DMX's influence spans GENERATIONS," wrote the Twitter account for the Public Enemies podcast. "Name an entrance in a superhero movie that goes harder than Deadpool and his crew walking while 'X Gon' Give It To Ya' is playing." 
It would be foolhardy to even try. The "X Gon' Give It To Ya" scene occurs near the end of Deadpool as Colossus, 'Pool, and Negasonic Teenage Warhead approach a burned-out helicarrier for a final confrontation with Ajax. "Not often a dude ruins your face, skull-stomps your sanity, grabs your future baby mama and personally sees to four of your five s****iest moments," says Deadpool shortly before the needle drop. DMX's raspy delivery sells the emotion of the scene, and the song became so synonymous with Deadpool kicking butt that it even has a reprise in Deadpool 2.
DMX was master of the soundtrack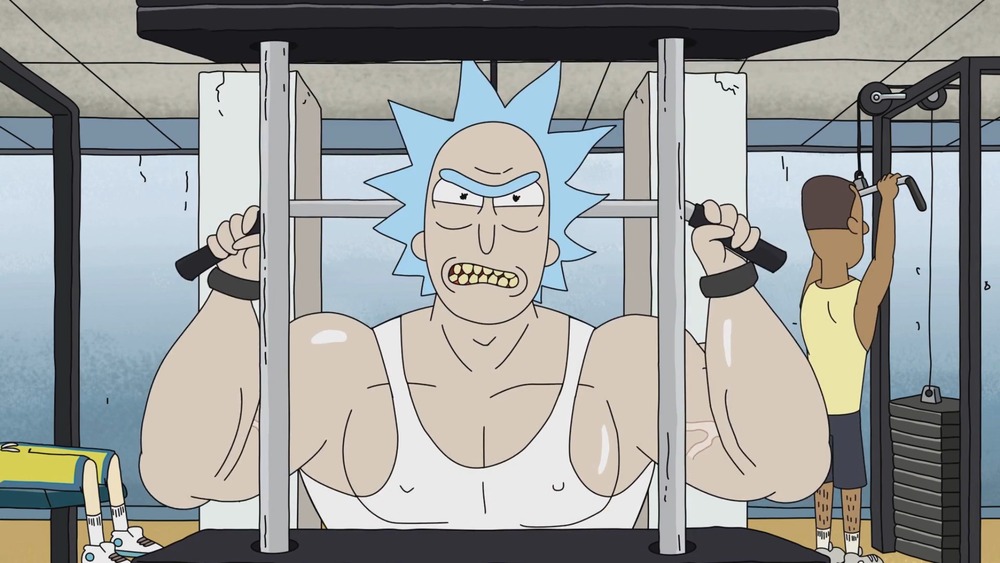 Cartoon Network
Film buffs know "X Gon' Give It to Ya" from far more than just the Deadpool soundtrack. It's such a good song that its emotional impact has been deployed in several different movies and TV shows. The song first appeared on the soundtrack for Cradle 2 the Grave, a movie co-starring DMX. In it, X stars opposite Jet Li as a criminal who forms a tenuous alliance with a Taiwanese police officer to stop a possible terror event. 
But the song's story doesn't end there. "X Gon' Give It to Ya" was also used as the walkout song of MMA fighter Brian Ortega (per USA Today), appeared on Shameless and Euphoria, and was used on Rick & Morty. On the latter, the song appears in the episode "Something Ricked This Way Comes," during a training montage where Rick and his granddaughter Summer are getting ripped in order to beat up the Devil. In a post-credits sequence, Rick and Summer also beat up a neo-Nazi, a member of the Westboro Baptist Church, and someone abusing their dog. As the world's most devoted dog lover, DMX would be proud.