What Jamie Chung Has Been Doing Since Grown Ups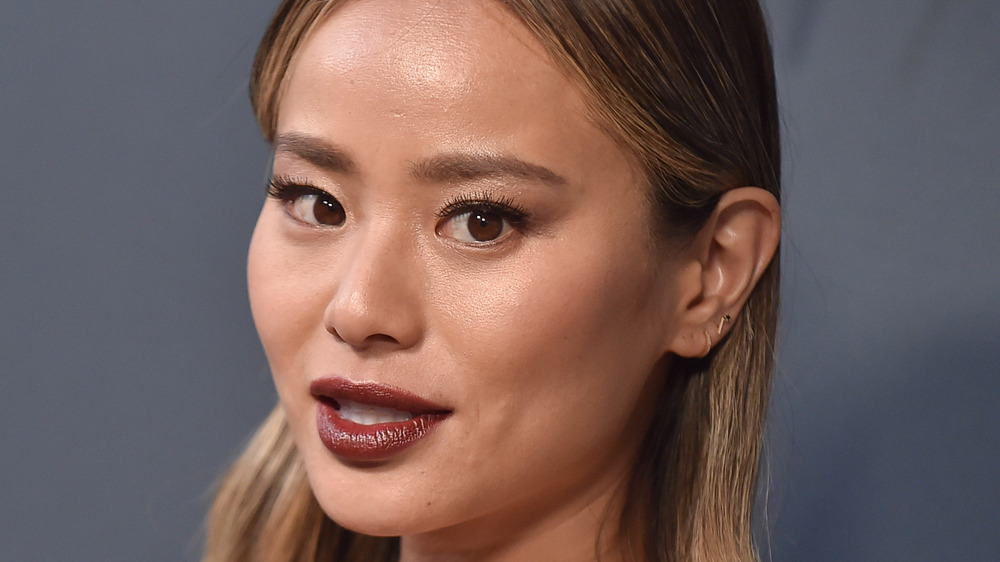 Shutterstock
Actress Jamie Chung is arguably the greatest reality-TV-to-working-actor success story in Hollywood history. She began her screen career on The Real World: San Diego, the 14th season of MTV's groundbreaking and long-running reality show, and followed that up with an appearance on the spin-off Real World/Road Rules Challenge. After that, she pulled off the transition so many reality TV cast members aspire to make, but rarely do: She began landing prominent film and television roles.
Her acting career started small, with little parts — like a guest spot on the daytime soap Days of Our Lives and as a Hooters waitress in I Now Pronounce You Chuck and Larry. Her brief appearance in that 2007 Adam Sandler-Kevin James comedy got her into the Sandlerverse, and she got a bigger (but still small) role in 2010's blockbuster comedy Grown Ups, her most notable film credit at the time.
In Grown Ups, Chung plays Amber Hilliard, the daughter of Rob Schneider's character, Rob. She and her half-sister Jasmine (Madison Riley) go to a water park with Rob and his friends, where they're hit on by the skeeziest member of the Grown Ups crew, Marcus (David Spade). It's a small role, in which Chung doesn't get much to do besides wear a bikini subject herself to the male gaze, but it served as a stepping stone to the bigger and better parts she's landed in the decade since.
Here are just a few of the things Jamie Chung has been up to since Grown Ups.
She fought her way through Sucker Punch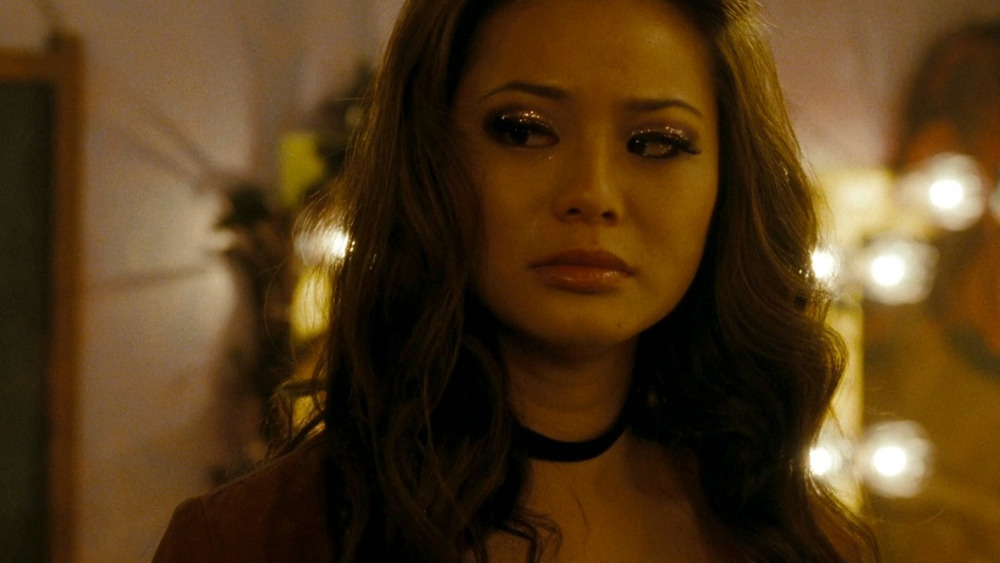 Warner Bros.
Chung's first major role in a big movie was in Zack Snyder's still-controversial 2011 psychological thriller fantasy action musical (got all that?) Sucker Punch. She played Amber, one of the other patients in the asylum who helps Babydoll (Emily Browning) with her escape plan, and features in Babydoll's imagined battle and dance sequences.
In one memorable mash-up action sequence that takes place in Babydoll's head, Amber pilots a mech during a battle against World War I-inspired soldiers. She also plays a pivotal role in the film's quest by getting the fire element Babydoll needs for the escape — a zippo lighter manifested in the fantasy sequence as a dragon. After her death, she returns for the movie-closing musical number set to "Love Is the Drug," and dances in a French maid outfit.
"I feel like the dances kind of show our characters, some sort of essence of our characters," Chung told Collider about the dance scene, which featured all of the film's major characters. "Amber's more peppy and she's sexy and strong but she's, I feel like, more friendly and wants everyone to get along. Very Joan of Arc. Very powerful. I'm in the business to please, I guess."
She got possessed on Lovecraft Country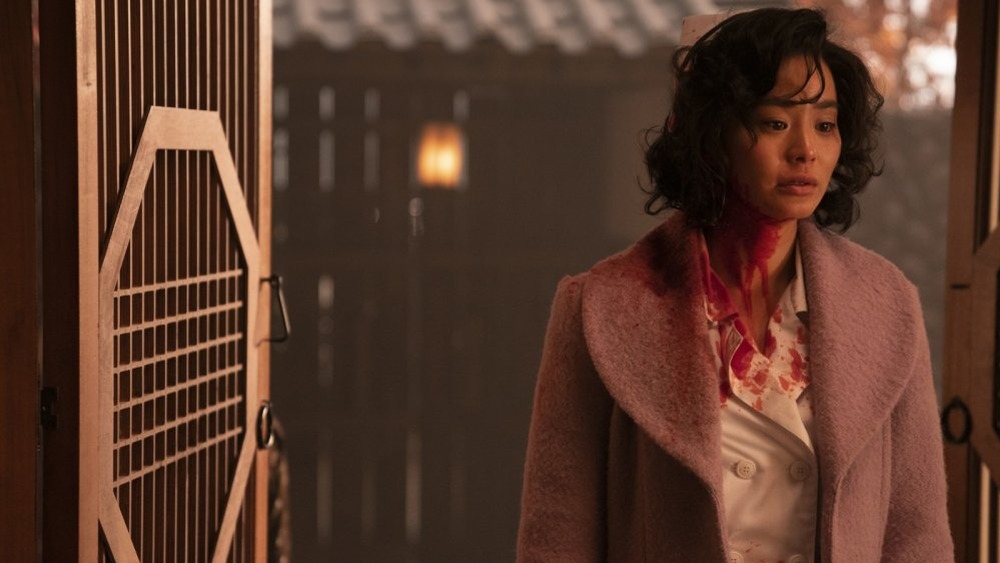 Eli Joshua Ade/HBO
Chung is primarily known for supporting roles in fantasy and action movies and TV shows, like Mulan on Once Upon a Time, Miho in Sin City: A Dame to Kill For, and Blink on The Gifted. She's always a badass, but she doesn't always get strong emotional arcs. That changed in her most recent role, Ji-Ah in the HBO horror series Lovecraft Country. 
The episode "Meet Me in Daegu," which tells Ji-Ah's story, is the most prominent starring role Chung has had in her career to date. "I have never, in a little over 10 years of my career in Hollywood, had an opportunity to play a character with so much depth and layers," Chung told The Washington Post. "I have never been challenged in my life like this."
Ji-Ah is a Korean woman who's possessed by the malevolent spirit of a fox with nine tails called a "kumiho." Ji-Ah has to kill 100 men before she can be free of the curse her mother placed on her. She doesn't want to kill, but after American soldier Atticus Freeman (Jonathan Majors) kills her friend for spying, Ji-Ah decides he will be her next target. She seduces him in order to get close to him, but they fall in love and she decides she no longer wants to kill him.
Chung described the part as "her dream role," because it was Asian representation of a sort that is almost never shown in American film or television, and much more meaningful to her personally than some of the roles she played earlier in her career. "I mean, God bless Adam Sandler, I love him so much, but some of the roles I took were not great roles," she told the Post.
Here's hoping she gets more roles like Ji-Ah moving forward.