Why Fans Are Comparing The Falcon And The Winter Soldier To The Boys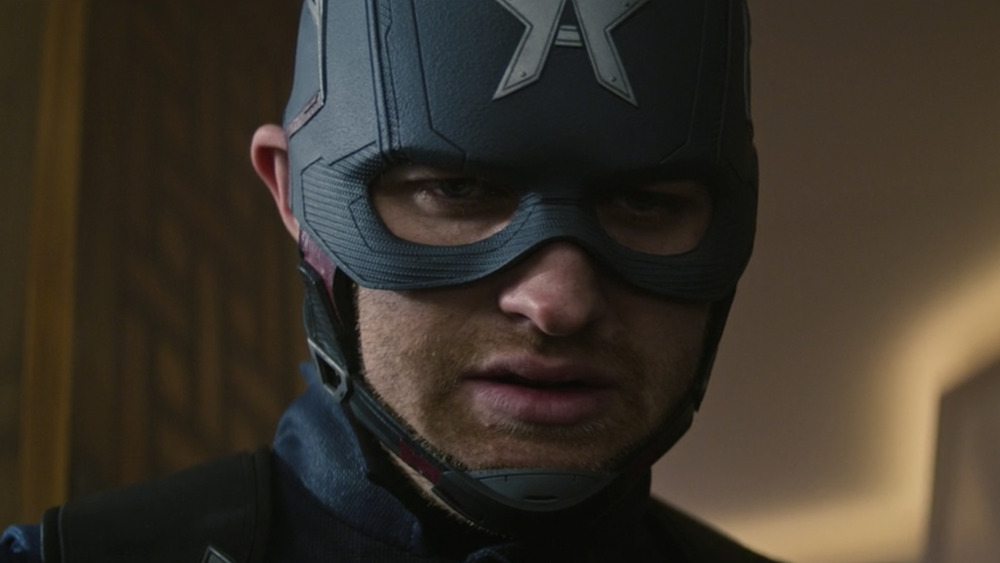 Marvel Studios/Disney+
Contains spoilers for The Falcon and the Winter Soldier episode 4
Few characters from Disney+'s The Falcon and the Winter Soldier have had quite the same impact that John Walker (Wyatt Russell) has had. Inspired by the character of the same name from the Marvel comics, Walker is introduced as the U.S. government's choice to replace Steve Rogers (Chris Evans) as Captain America, much to the disappointment of Sam Wilson (Anthony Mackie), Bucky Barnes (Sebastian Stan) and, frankly, Marvel fans everywhere.
While Walker is a highly-decorated and experienced soldier, The Falcon and the Winter Soldier has made it explicitly clear across its first four episodes just how ill-equipped he is to be Captain America. Nowhere have Walker's shortcomings been more present either, than in the final minutes of The Falcon and the Winter Soldier's fourth episode, which see him lose control of his anger and desperation in a shocking and violent way. Unsurprisingly, the character's latest actions have some Falcon and the Winter Soldier fans comparing him to another notable TV and comic book character.
The Falcon and the Winter Soldier fans are comparing John Walker to Homelander from The Boys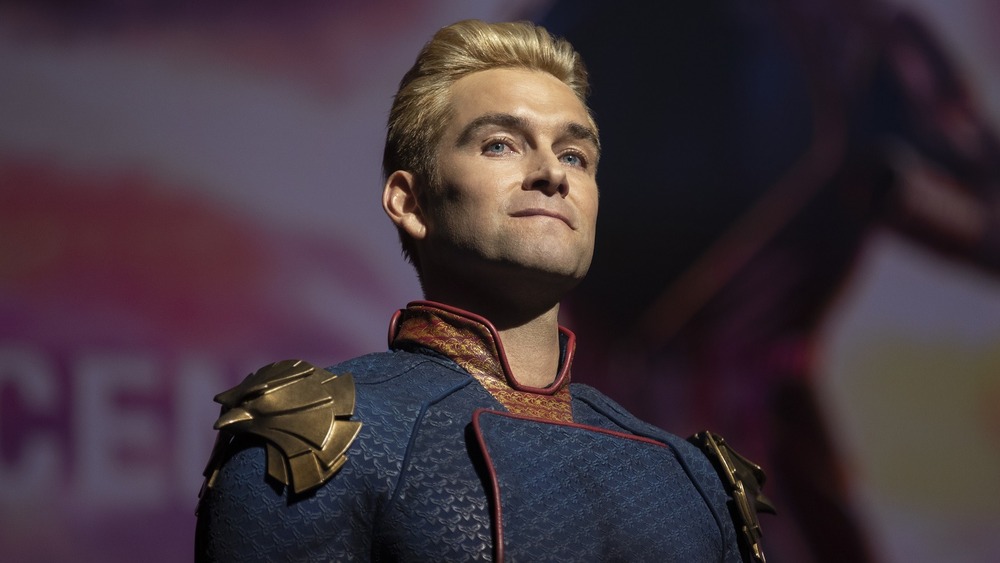 Amazon Studios
Walker's brutal killing of one of the Flag-Smashers at the end of The Falcon and the Winter Soldier episode 4 is one of the Disney+ series' most shocking moments so far, and certainly its most violent. The brutality of the act itself, as well as Walker's growing instability, remind fans of another powerful and notoriously unstable comic book character: Homelander from The Boys.
On Twitter, @driiftyfilm tweeted "John Walker = Homelander, the crazy person who's meant to be the superhero for the world," while @syafiehjsabrin posted, "john walker is like another version of homelander." 
Referencing Walker's actions at the end of The Falcon and the Winter Soldier episode 4, @MrPickleJr drew similar comparisons between the two characters, tweeting, "#FalconAndTheWinterSoldier Homelander approves of John Walker." @BluRayAngel echoed those thoughts by saying, "John Walker's breakdown reminded me of Homelander's breakdown in THE BOYS. Both absolutely chilling to the core #TheFalconAndWinterSoldier." 
@hannahhnicole98 similarly tweeted, "john walker just became homelander 2.0."
The comparisons were also present on Reddit, with u/Matts_Matrix99 posting, "John Walker is like the Homelander of Captain America," and u/himynameissteve93 asking, "Did this man just go Homelander?????" 
All in all, the reactions make it clear that the similarities between The Falcon and the Winter Soldier's John Walker and The Boys' Homelander certainly aren't lost on viewers. What remains to be seen, however, is if Wyatt Russell's John Walker can manage to pull himself back from the same kind of darkness that Antony Starr's Homelander has fully embraced.