The Role That Marlon Brando Hated Playing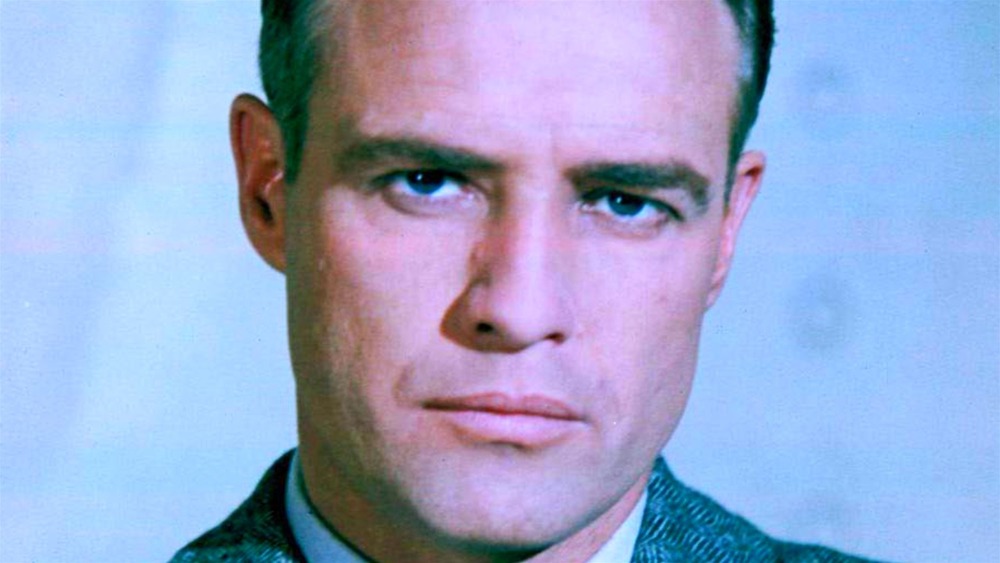 Photoshot/Getty Images
Marlon Brando is a prolific actor well-known for many massive and memorable roles, along with a few personal scandals and very outspoken liberal politics. The American actor was born in 1924 in Omaha, Nebraska, and moved around quite a lot with his family during his childhood. His family was already involved in the arts before he started acting, with his mother and one of his older sisters both being actresses themselves. In the 1988 documentary, Marlon Brando: The Wild One, Brando's sister states that he decided to move to NYC and study acting as it was the only thing he found he really liked doing.
The actor really hit the ground running when he took on the role of Stanley Kowalski in the Broadway production of A Streetcar Named Desire, reprising the role in the 1951 film version directed by Elia Kazan. The role is arguably one of the biggest of his career, and it's definitely his first major screen role. After making a huge impact with this film, even earning an Oscar nomination for playing Stanley, Brando quickly followed it with iconic roles in Julius Caesar, On the Waterfront, Guys and Dolls, and the list goes on and on. Of course, a few of the roles he took on later in his career are definitely just as impressive, like the Francis Ford Coppola-directed Apocalypse Now and The Godfather trilogy.
Although each of Brando's roles are significant, it turns out that his character in A Streetcar Named Desire had a really intense impact on Brando personally, and not necessarily a positive one.
Marlon Brando hated his character Stanley Kowalski from A Streetcar Named Desire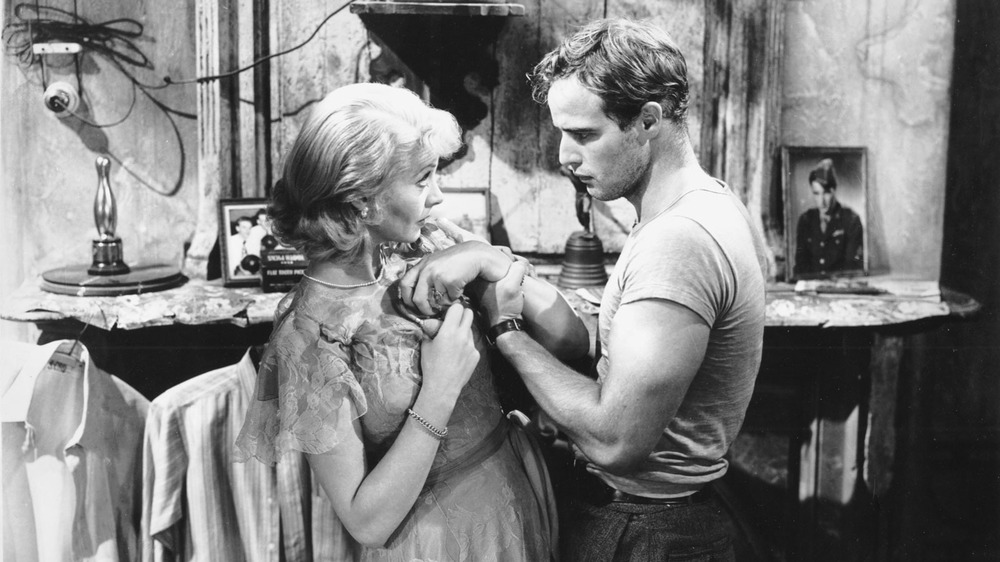 Warner Bros. Pictures
Brando was known to be a very outspoken individual, both when it came to acting and other aspects of life. In one very memorable moment, Brando refused to go to the Academy Awards when he was nominated in 1973 for his playing Don Vito Corleone in The Godfather. When he won, he sent a Native American woman named Sacheen Littlefeather in his stead to read a letter he wrote protesting the treatment of Native Americans in the entertainment industry, with specific reference to the incident at Wounded Knee, South Dakota, that same year that resulted in two deaths (The Oscars).
Along with that, it appears that Brando had very strong feelings about one of the first characters he ever played — Stanley in A Streetcar Named Desire. In the 1951 film, based on the original Tennessee Williams play, Stanley is an intense brute of a man who lives his life based on animalistic feelings and desires. He clashes with Vivien Leigh's character Blanche, his wife's sister, who arrives to stay with them claiming she has no secrets to hide. Stanley is an aggressive man who commits abuse against both his wife and Blanche, and with Brando's good looks, the character quickly became a sex symbol despite these faults. While the role definitely helped Brando's career, the actor hated what the character represented, as well as how it established him as a sex symbol so early on.
Brando despised Stanley's brutish, abusive nature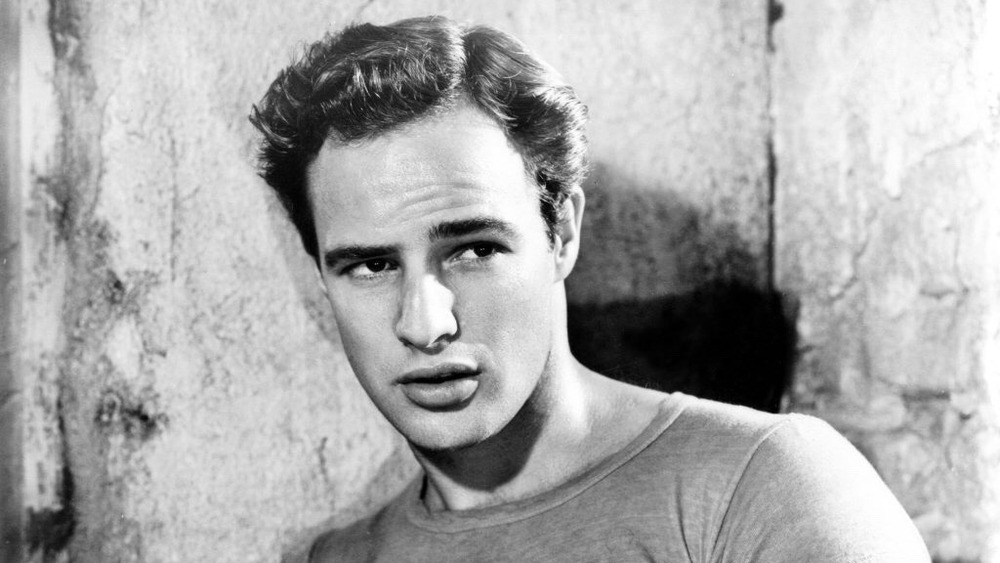 Warner Bros. Pictures
The character of Stanley is described by Blanche as an "ape," and that's quite an accurate description. Stanley follows his basic urges and doesn't hold back from what he wants, to the detriment of himself and the people around him. Brando believed that for Stanley to be seen as a handsome, desirable man disregarded everything that was wrong about the character. Brando was known for being a big advocate of peace and understanding, so he hated being compared to a character that he based his performance off of "muscles, inarticulate, aggressive animals who go through life responding to nothing but their urges and never doubting them," as he described in his autobiography Songs My Mother Taught Me, released in 1994. Clearly, Brando put all of this anger at Stanley into his performance as the character, which likely was part of what made his acting in A Streetcar Named Desire so great. 
As his first major role, Brando would be forever connected to Stanley and A Streetcar Named Desire. No matter how he felt about it, Brando could only keep working and hope that one day another role might eclipse that one in the public's eye. Despite Brando despising his connection to the character of Stanley from A Streetcar Named Desire, the role helped his career skyrocket in the following years, setting him up for decades more of rousing and unforgettable performances. Even years after his death, Brando is generally believed to be one of the best actors to ever live.