The Bones Harassment Suit You Never Knew About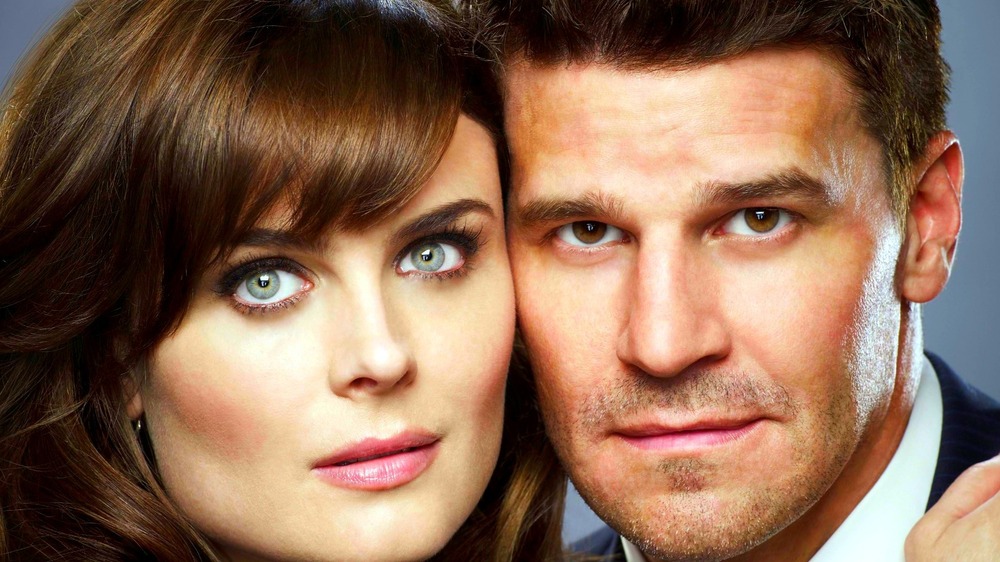 Fox
Bones, the long-running procedural crime drama from Fox, earned several accolades during its time on the air. According to USA Today, at 12 seasons and 246 episodes, it stands as Fox's longest-running drama. Despite it ending in 2017, people still discuss theories about the relationship between Dr. Temperance "Bones" Brennan (Emily Deschanel) and FBI Agent Seeley Booth (David Boreanaz), the true meaning behind the number 447, or Bones having an undiagnosed mental health disorder.
Behind the scenes, there was still plenty of drama for Bones. Unfortunately for the cast of the show, some of it didn't make for great publicity. For example, Deschanel and Boreanaz once filed a lawsuit against Fox for tens of millions of dollars they believe they were owed. There was also an incident when Boreanaz teased that the series was ending after season 8. He was a bit premature, as the show would continue for another four seasons.
During the height of the show's popularity, an extra on Bones filed a harassment lawsuit against one of the stars. Let's dig into the details of this messy legal case.
David Boreanaz was accused of harassment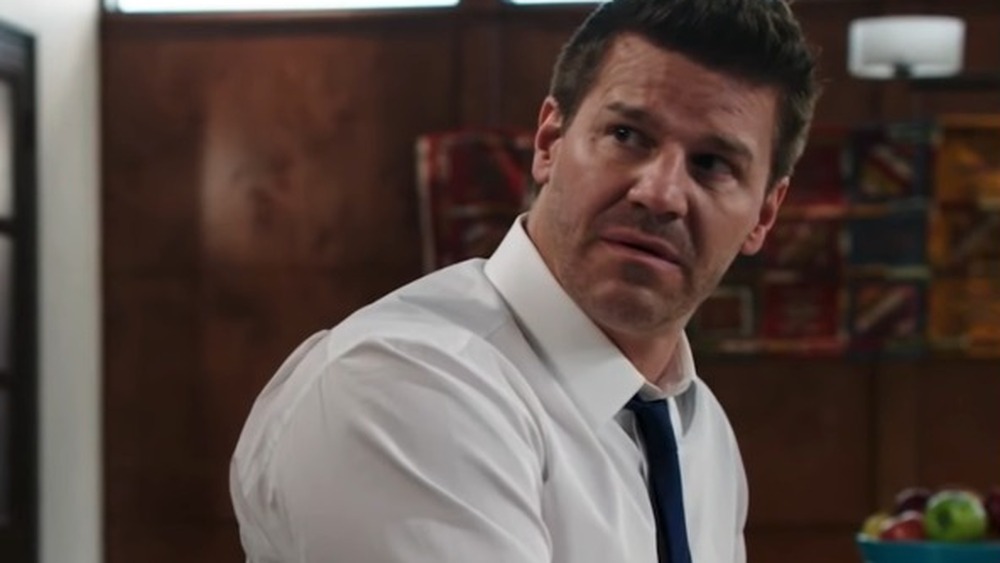 Fox
Bones extra Kristina Hagan sued David Boreanaz and 20th Century Fox Television for sexual harassment and intentional infliction of emotional duress claims. Hagan claimed that Boreanaz approached her with the promise of a recurring role on the show, which never happened. She then said that Boreanaz tried to repeatedly kiss and fondle her, as well as send her inappropriate messages. The suit also claimed that the actor tried to force himself on Hagan.
The harassment suit couldn't have happened at a worse time for Boreanaz, as it came on the heels of the actor's admission of cheating on his wife, Jaime Bergman. Boreanaz denied Hagan's claims, with his lawyer Marty Singer even calling them "absurd." The suit was settled in 2011, but both parties were quiet about the settlement. Hagan's lawyer, Gloria Allred, dismissed Hagan's case on her behalf and simply said, "The matter has been resolved." Originally, Hagan was suing Boreanaz and 20th Century Fox Television for more than $25,000. While we won't ever know the final details of the settlement, it's a nasty black eye on the production of an otherwise beloved show.