What You Didn't Get To See In The Falcon And The Winter Soldier's Latest Episode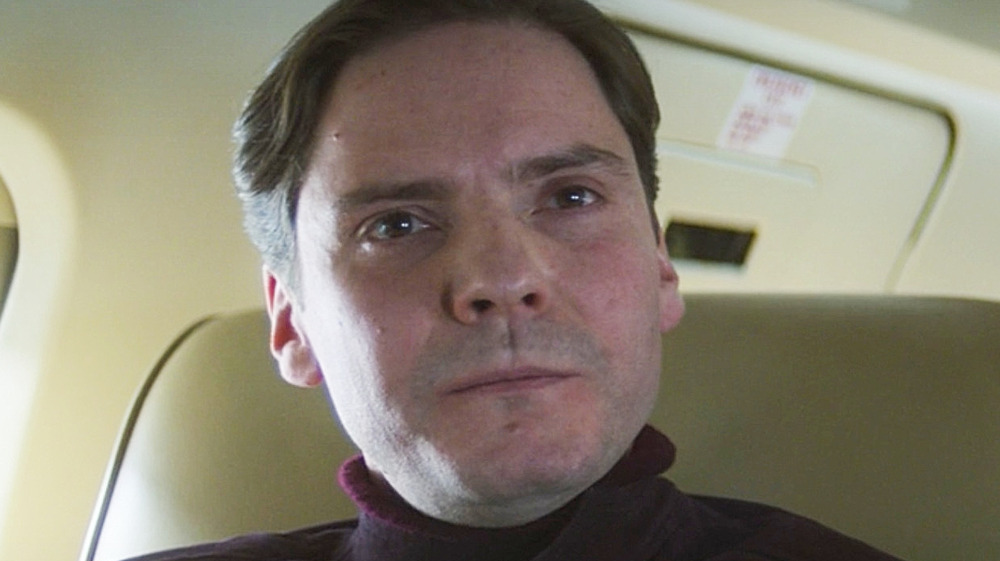 Marvel Studios/Disney+
Contains spoilers for The Falcon and the Winter Soldier episode 3 — "Power Broker"
Baron Helmut Zemo (Daniel Brühl) is officially back in our lives, as he reappears in episode 3 of The Falcon and the Winter Soldier. Coming off much more likable this time around, Zemo aids Bucky Barnes (Sebastian Stan) and Sam Wilson (Anthony Mackie) in their quest to track down the Flag-Smashers and the person (or people) behind the new Super-Soldier Serum. The episode, entitled "Power Broker," takes the trio to Madripoor, a fictional Southeast Asian island made famous in the X-Men comics. Zemo knows all the major players in Madripoor, but when the mission goes awry, Sharon Carter (Emily Van Camp) steps in to save the trio. Sharon has been on the run since the events of Captain America: Civil War, and she happened to be in the right place at the right time to save her former pals.
Sharon takes the men back to her place in wealthy Hightown, and they briefly visit a high-octane club with lively partygoers and pulse-pounding music. As we see Sam and Bucky walk through the crowd while Sharon talks business with some associates, we're treated to one of episode 3's best moments: Zemo dancing. 
It turns out that Zemo actor Daniel Brühl improvised this entire moment – and unfortunately for fans, there was a lot more of it that we weren't treated to.
Much more of Zemo's dance was filmed for The Falcon and the Winter Soldier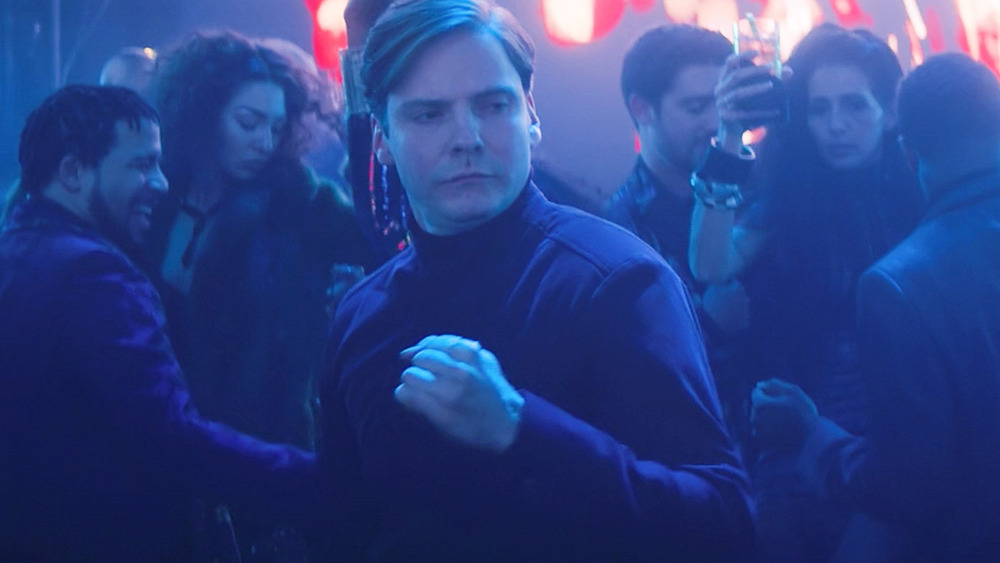 Marvel Studios/Disney+
When catching up with Entertainment Weekly, Daniel Brühl gave all the details on his improvised dance, which he admitted he was surprised made it into the final cut of The Falcon and the Winter Soldier episode 3. According to the actor, the dance went on for quite a long time, but he was happy just a few seconds of it landed in "Power Broker."
"It's so hysterical. [That moment] was improvised when I saw the crowd dancing, going loco. I felt the beat and [thought], 'Zemo has been sitting in a dodgy German prison cell for years. So, he needs to let off some steam and show his moves,'" Brühl said. 
He also noted that he started getting messages from all of his friends when the episode aired, before he saw it himself and learned that his dance made it in. "My friends who know me well know I'm an embarrassing, passionate dancer on the floor, but it would be different moves," said Brühl. "It would be the Spanish side of me kicking in and doing some matador, flamenco moves, going down on my knees. Highly embarrassing for my friends."
Brühl also mentioned that his co-stars got a good laugh out of his improvisation as well. "I enjoyed so much the reaction of Anthony and Sebastian looking at me," he told EW. We can definitely understand the enjoyment everyone got on set that day, and are super jealous of those who got to witness the whole thing. Thousands of fans are also calling for the full Zemo dance to be released, making #ReleaseTheZemoCut a trending topic on Twitter to play off the vastly successful #ReleaseTheSnyderCut campaign. Fingers cross Disney and Marvel answer the call.