The Forgotten Sports Comedy Series You Can Binge On HBO Max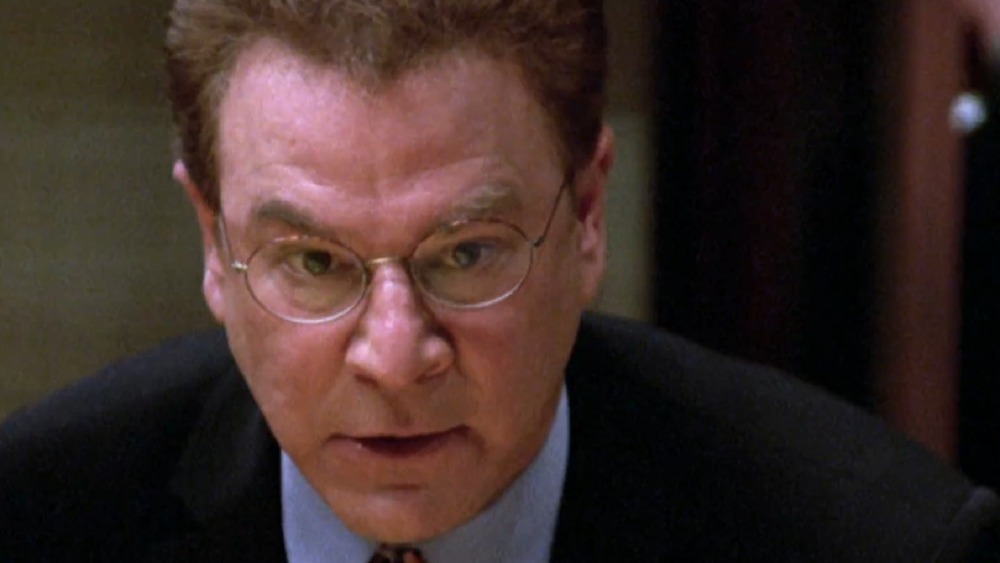 HBO
If you click a link and buy a product or service from a merchant, we may be paid an affiliate commission.
It may be from the 90s, but Arli$$ is a cleverly written HBO sitcom that manages to stay fresh 30 years later. The television show first premiered in 1996 and went on to have seven full seasons before ending in 2002. Starring Robert Wuhl, Sandra Oh, Jim Turner, and Michael Boatman, the series was well-known for its sharp writing and witty characters.
Now available on HBO Max, Arli$$ follows the titular sports agent, who's played by Wuhl. As the president of his own agency, Arliss is always trying to do whatever he can to ensure that his clients receive the best treatment. This usually ends up working against him in some cases, leaving his personal assistant Rita (played by Oh) and his financial adviser Stanley (played by Boatman) to pick up after his mess. Other frequent faces that appear in the show include Turner's character, Kirby, an ex-football player who also tries to use his former career as a way to engage better with clients. As one of the few television series at the time that depicted the sports world in a comedic way, Arli$$ can arguably been seen as the blueprint for other HBO sports series like Ballers.
Arli$$ offers viewers comedic insight into how the sports industry operates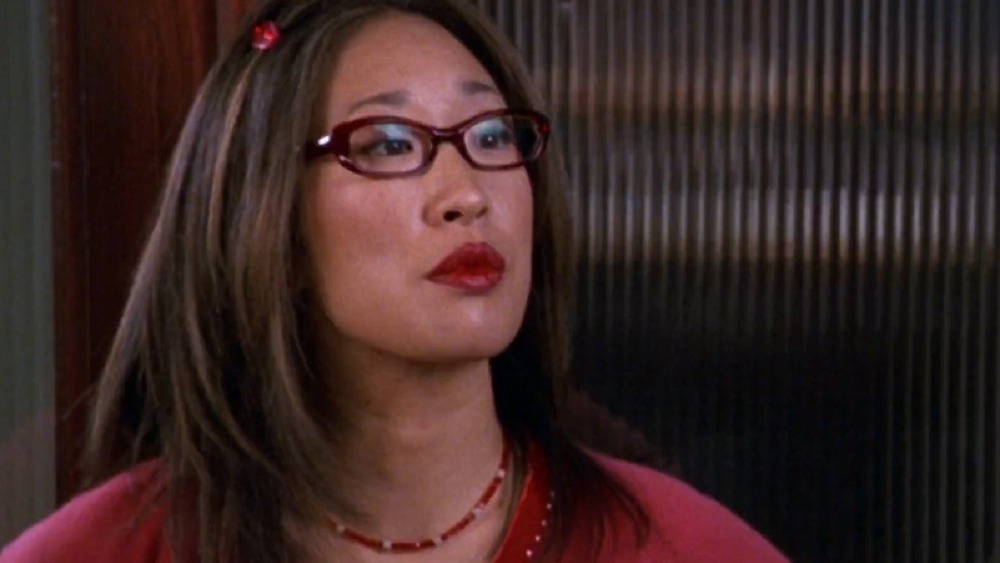 HBO
Being the first series of its kind on HBO more than likely came with a lot of pressure, but Arli$$ still managed to pull through. Although the series does have a mixed 62 percent critic rating on Rotten Tomatoes, reviews in recent years have praised the series for paving the way for similar sitcoms. In addition to its "first" status, critics also enjoyed how the series managed to portray the greedy side of the industry in a hilarious way. "This is sports with a mean little edge, a deadpan satire of everything in the competitive arena, particularly the most cherished respected tenet of modern athletic accomplishment — money," wrote C.W. Nevius in a review of the show for the San Francisco Chronicle.
In addition to its decent-ish critical reviews, Arli$$ was supported by a small, but dedicated fan base that actually kept the show afloat for many years. In fact, it's been reported that most of HBO's paid subscribers during the time of the show's airing were fans of this series. Being a sports sitcom, there are a handful of references that others might not necessarily understand right away. But for the ones that are very involved in the industry, these jokes landed effortlessly. If you're a viewer who shares these interests, Arli$$ is sure to please. But if not, just the fact that audiences were willing to shell out money just to watch the show should be more than enough reason to give Arli$$ a watch on HBO Max.