The Workplace Comedy Hidden Gem You Need To Binge On HBO Max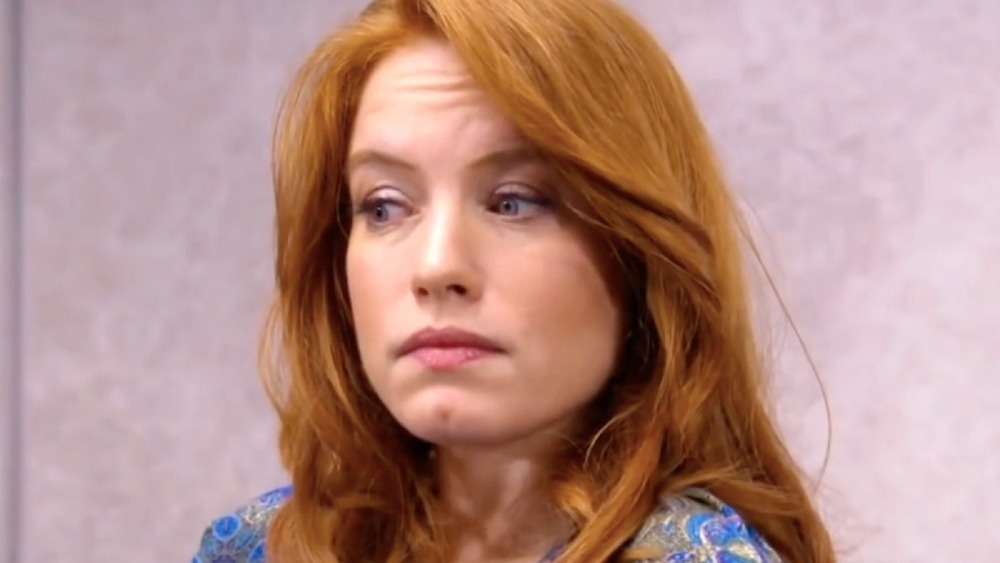 truTV
If you click a link and buy a product or service from a merchant, we may be paid an affiliate commission.
With the arrival of HBO Max, a variety of older shows have found new life on the streaming platform. One of these series is Those Who Can't, a sitcom in which the show's creators, Adam Cayton-Holland, Andrew Orvedahl, and Ben Roy, all play the roles of teachers who can't get themselves or their students excited to learn. Alongside the comedy trio is Maria Thayer, who stars as Abbey Logan, a school librarian who is just as chaotic as her fellow staff members.
The sitcom takes place in a high school in Denver, Colorado. The three teachers played by the comedy group are all hopeless cases as they try to navigate their jobs and figure out their place in the school system. As everyone is trying to figure it all out together, the show places each teacher in a hilarious predicament that forces them to look at how they can become better at their job. More often than not, they usually end up falling flat on their face, which can be a hit or miss depending on the viewer.
Those Who Can't is a slow burn when it comes to character development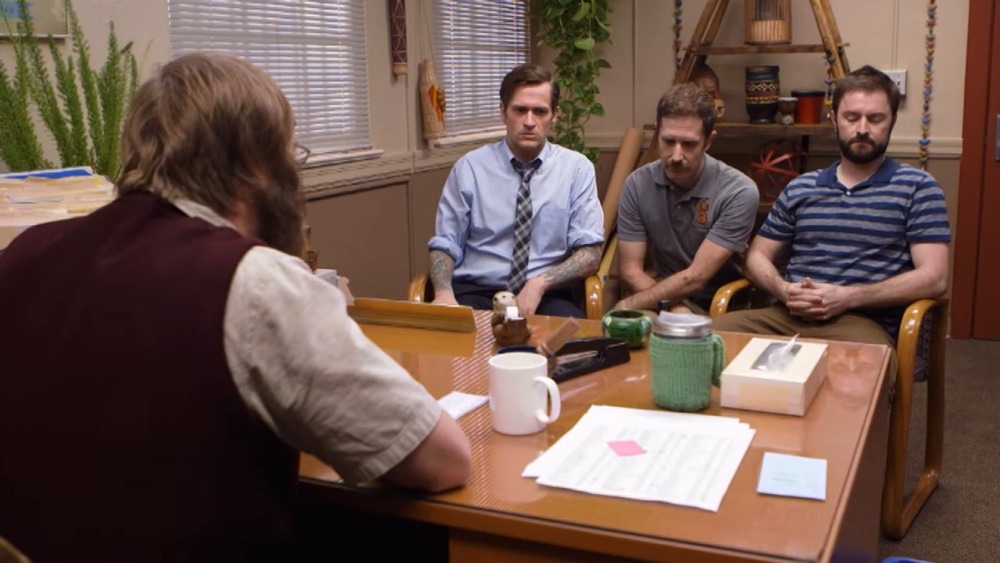 truTV
Although the show has its funny moments, a lot of critics have mentioned that despite its lively atmosphere, the show can be pretty depressing at times. While the premise does in fact highlight how absurdly silly each of the teachers can be, they never seem to really change too much. This led to some frustrating moments that critics felt didn't lend to the overall lighthearted nature the show's writing was trying to go for. "The joke is that the teachers of Smoot High have never grown up, so they interact with the students as peers," wrote Mary McNamara, a critic with the Los Angeles Times. "This is supposed to make the endless cycle of scheming and abuse hilarious, but it's far too familiar to be anything but exhausting. And a little bit depressing."
While this is definitely how the show starts off, later seasons address this glaring issue. By the time the third season rolls by, each of the teachers have gone through a ton of development that has refocused the way they approach their jobs. This is done in part by the introduction of Steven Sweeney (Jerry Minor), a guidance counselor who attempts to help the teachers become better people. While he's initially seen as a threat, some of the advice he gives to the teachers does resonate with them and affects their growth.
For those who are looking for a funny sitcom within the workplace that reminds them of The Office shenanigans, Those Who Can't is sure to please. While it does have a bit of a slow start, by the time the show gets around to its last season, viewers will definitely feel a sense of growth from the characters. For interested parties, the show is currently available to stream on HBO Max.