Blue Exorcist Season 3: Will It Ever Happen?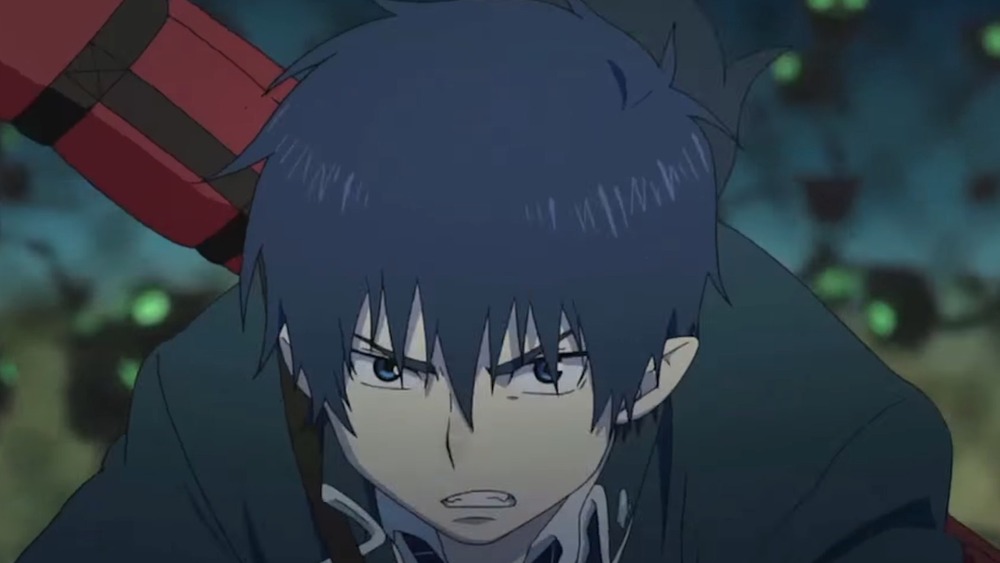 Aniplex
When Blue Exorcist premiered, it became quite a hit with fans. The action anime series is based on the manga from author Kazue Kato and centers on teenager Rin Okumura, who was raised along with his twin brother Yukio by their adopted exorcist father. It turns out that the brothers are actually the real sons of Satan. Now equipped with his demon-slaying sword, Rin must do battle with demon forces who are bent on resurrecting his evil father.
The first anime series premiered in 2011. Afterward, the series spawned a movie and then a second season called the "Kyoto Saga." Both seasons of the anime series are currently streaming on Netflix. With Blue Exorcist being a cult gem, fans have been wondering if they're going to see more demon-slaying adventures from Rin through a possible season 3. There hasn't been any official word yet on a new season, but Rin still has some unfinished business with his father, Satan, and his minions.
A new season of the cult anime series is still possible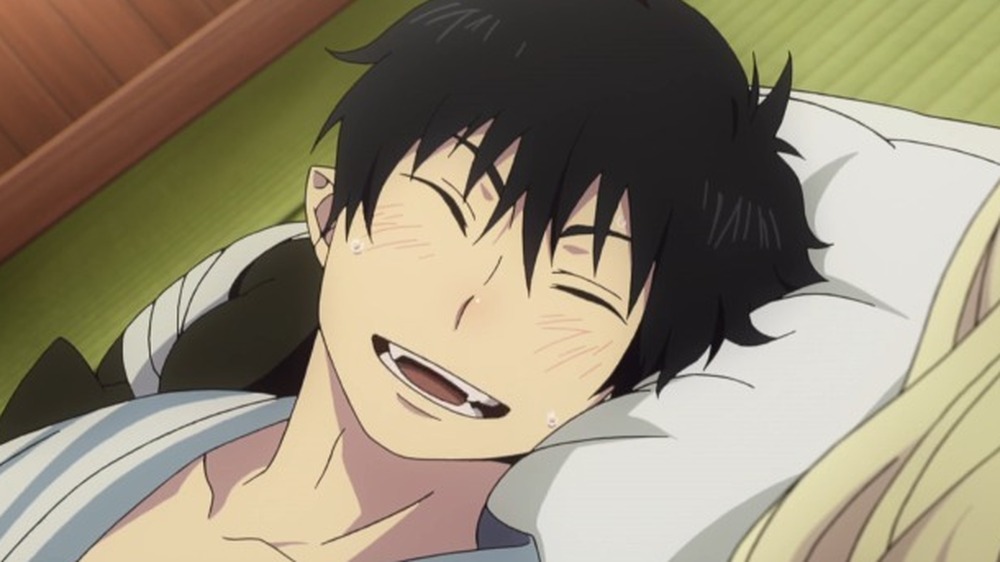 Aniplex
Patience may be a virtue, but it's also a shared trait among Blue Exorcist fans. There was actually a long period between Blue Exorcist seasons 1 and 2. After season 1, fans waited five years for 2017's "Kyoto Saga." As Screen Rant notes, it's because of this long wait between the first two seasons why there's a sliver of hope for a season 3. The next anime installment of Blue Exorcist coming in 2022 or even 2023 would not be too out of place for the series.
Another reason there could be a season 3 on the horizon is the sales of the manga. Via Crunchyroll, by 2016, the manga had surpassed 15 million sold copies. And as this Anime News Network article noted, when the Blue Exorcist anime series first premiered, it significantly boosted manga and novel sales of the series. A new season could do the same boost in sales now for the manga, which is still ongoing.
Speaking of the manga, the anime series has plenty of stories the next season could pull from. As The Cinemaholic noted, the anime series has already followed the major manga story points in the first volumes. So season 3 would likely start pulling from manga volumes 10 and 11. It's here that a follow-up to the "Kyoto Saga" begins and details Rin's battle against Lucifer the King of Light and his Illuminati group.