What Lauren Holly Has Been Doing Since Leaving NCIS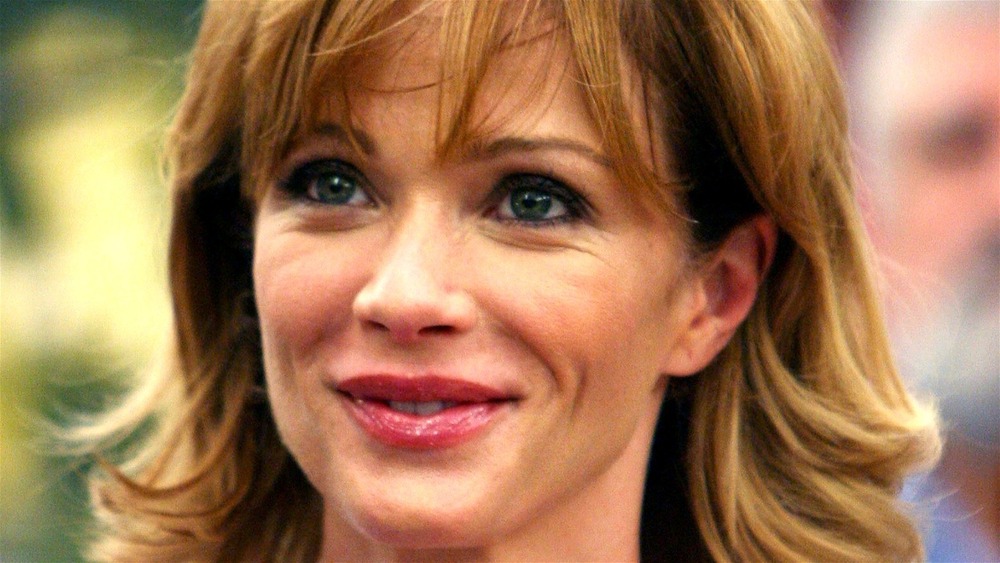 Michael Buckner/Getty Images
Despite only appearing in three of NCIS's eighteen seasons, the character of NCIS Director Jenny Shepard has had a lasting impact on both the story and the other characters. Played by Lauren Holly, the character is introduced in CBS's popular crime procedural in the first episode of season 3, "Kill Ari (Part 1)," alongside Cote de Pablo's Ziva David. 
While Ziva is a new face to everyone, Shepard has an intense personal history with Special Agent Leroy Jethro Gibbs (Mark Harmon). The two have worked together on missions in the past and have been romantically involved. When they start working together again on new cases, the two tend to flirt and reminisce. Holly's character is resilient and stubborn, with a great sense of judgement when making major decisions, except when it comes to the criminal named René Benoit, who she believes is responsible for her father's death. Shepard is a main member of the NCIS team throughout seasons 3, 4, and 5, until she meets her end in season 5, episode 18, "Judgement Day." 
In a now deleted message on Holly's personal website, the actress explained that Shepard was initially " a guest-starring arc that would be about six episodes." Holly was commuting from Chicago to Los Angeles for the role, but when she was asked back for another season and an expanded role, she moved her whole family to Los Angeles. By season 5, Holly "got bored" of her part, and luckily for her, the writing team was already planning to kill the character off. It was the perfect exit for her (via MikeWeatherly.com).
Now free to explore other roles, what did Holly do after she left NCIS?
After NCIS, Lauren Holly did a lot of TV movies and guest appearances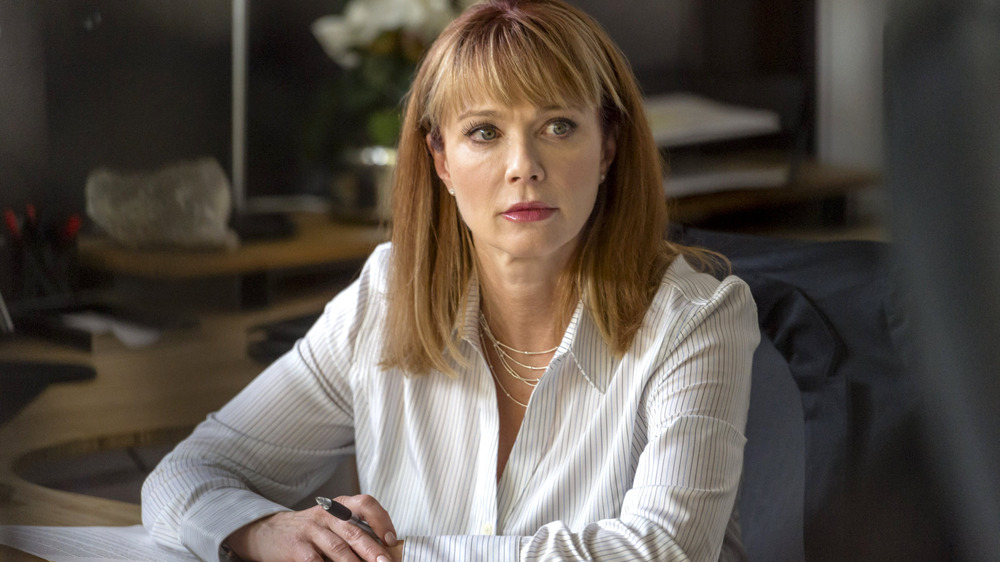 The Hallmark Channel
Right after finishing up her run on NCIS, Holly moved on to different roles in both romantic comedies and genre flicks. She also made appearances on quite a few popular television series at the time, like Leverage, Covert Affairs, and Lost Girl.
Many of Holly's next roles were in various television movies, like 2010's The Town Christmas Forgot. The film stars Holly as Annie Benson, a woman who gets stuck in a small lumber town with her family two days before Christmas. With no way back home, the family makes the most of their time there, getting involved in the area's special Christmas pageant. In 2012, Holly starred in a very different film called Layover, in which she plays a privileged heiress who is kidnapped by a group of traffickers. She must work together with the other captured women to escape, as her assistant does everything she can to find her.
One of the more well-known films from this period of her career is the hallmark romantic comedy My Summer Prince, which came out in 2016. In the film, Holly plays a character named Deirdre Kelley, a PR crisis manager sent to deal with a situation surrounding Prince Colin of Edgemere (Jack Turner) getting arrested in Idaho. When Deirdre gets pulled away to deal with another fiasco, she leaves her assistant, Mandy Cooper (Taylor Cole), behind to deal with the prince, and the rest is history.
Holly starred in the ABC crime procedural Motive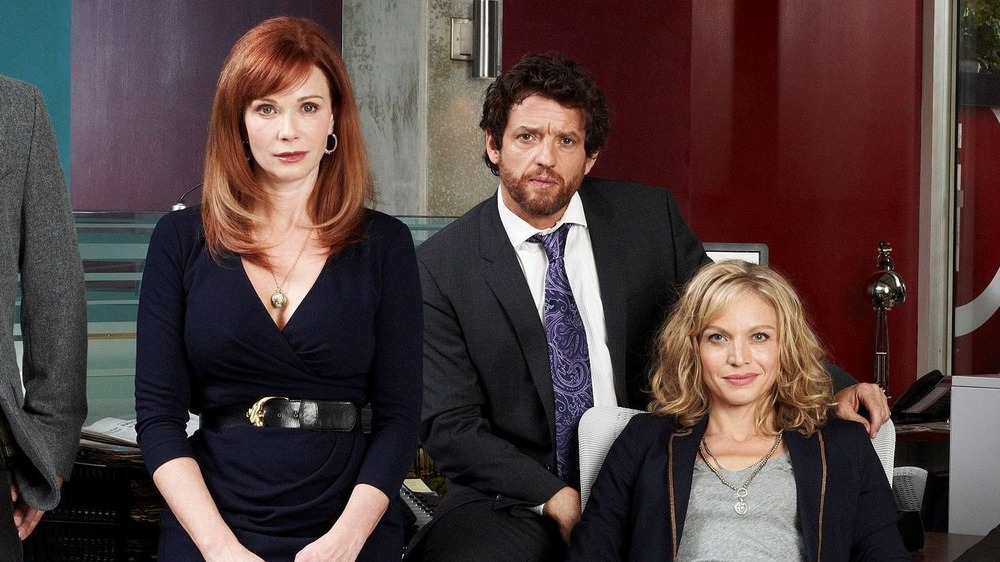 ABC
After doing many features and guest roles, Holly booked another series regular position on the ABC series Motive. The crime drama follows Kristin Lehman as Detective Angie Flynn of the Vancouver homicide investigative team. Along with her teammates, Louis Ferreira's Detective Oscar Vega, Brendan Penny's Detective Brian Lucas, and Holly's medical examiner Dr. Betty Rogers, the group investigates cases in which the culprit is known, but not the motive for the crime.
The unique premise, in which the murderer is shown in the first few minutes of the episode, brings a fresh point of view to the crime procedural genre, and audiences certainly liked it. The series doesn't have a clear critics rating on Rotten Tomatoes, but if the Audience Score of 81% is anything to go by, Motive had a lot of fans. The ABC series aired for four seasons from 2013 to 2016 before getting cancelled by the network.
In Motive, Holly's character Betty has a close friendship with her coworkers, Angie in particular, and she works hard to find physical evidence that supports Angie's theories about each case. Betty has a quirky sense of humor and feels very comfortable working with the dead, making her the perfect medical examiner for Motive's team of detectives, and she consistently provides key information to solve the case.
Holly played Lynn Harper in Designated Survivor
Netflix
In 2019, Holly joined the political thriller Designated Survivor for its third season, after it made the jump from ABC to Netflix. The series revolves around Kiefer Sutherland's character, Tom Kirkman, who ends up becoming President of the United States after a horrific event leads to the death of most of the country's other politicians. In season 3 of the series, Anthony Edwards joins the show as the new chief of staff at the White House, Mars Harper. By his side is his wife, Lynn Harper, played by Holly.
While her husband deals with the chaos of the political world, Lynn is dealing with a very real crisis of her own — an opioid addiction. Lynn's condition greatly affects her marriage to Mars, and in turn, his ability to do his job well. Speaking about her role in an interview with Forbes, Holly said, "I think it's incredibly wonderful and brave to bring [the opioid crisis] to the small screen. That's really where people's eyes are. Anything we can do to educate people is helpful." She explained how this role led her to research and learn a lot about addiction to opioids and teach her children about the risks.
Holly plays Lynn in nine episodes in season 3 of Designated Survivor, which unfortunately became the show's last after Netflix announced its cancellation.
In 2020, Holly played Monique Dubois in Netflix's Tiny Pretty Things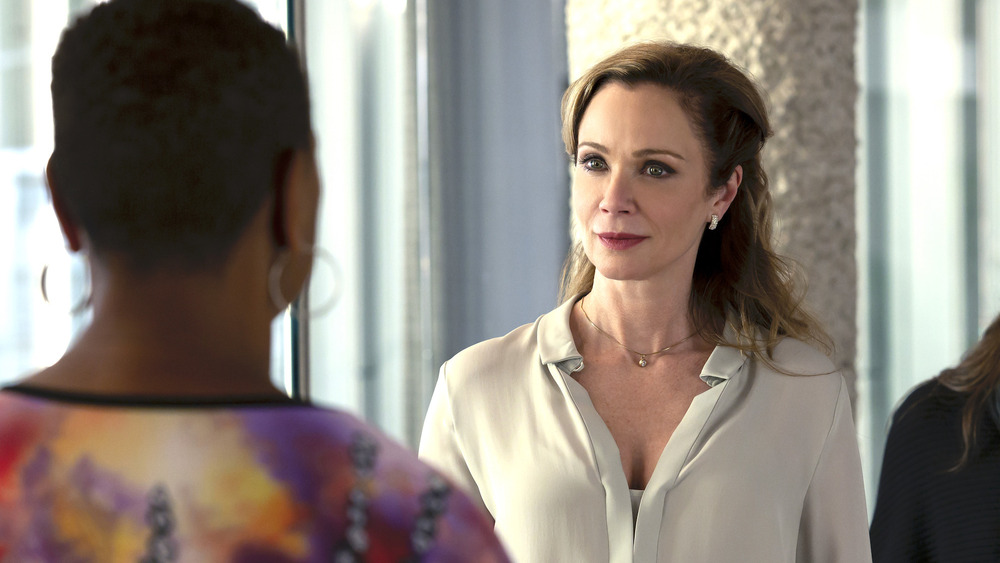 Netflix
Even though Designated Survivor ended, it appears that Holly made an impression on Netflix, as her next big project was another series on the streamer called Tiny Pretty Things.
Tiny Pretty Things is centered around an elite ballet academy in Chicago, where ambitious dancers, faculty, and administrators go through various relationship drama and other hardships in their battle for fame and success. The series stars Kylie Jefferson as Neveah Stroyer, a new student at the Archer School of Ballet who gets a full scholarship after another student is pushed off of the roof and falls into a coma, therefore opening up a spot in class. It's definitely a cutthroat world in Pretty Little Things, that's for sure. Throughout the whole first season, the main mystery looming behind all the characters' actions is who pushed the student off the roof.
Holly plays a character named Monique Dubois, the director of the academy who is secretly sleeping with one of the students, Caleb Wick (Damon J. Gillespie). Monique is intense and dedicated, willing to do almost anything to help her students and keep her academy open. Slowly, Monique's kingdom starts crumbling as some of her many secrets come to light, threatening her position at the academy. 
The drama series premiered on December 14, 2020, with ten episodes total in season 1. As of right now, Tiny Pretty Things has not been renewed or cancelled by Netflix.