The Worst Decision Ryan Ever Made On The Office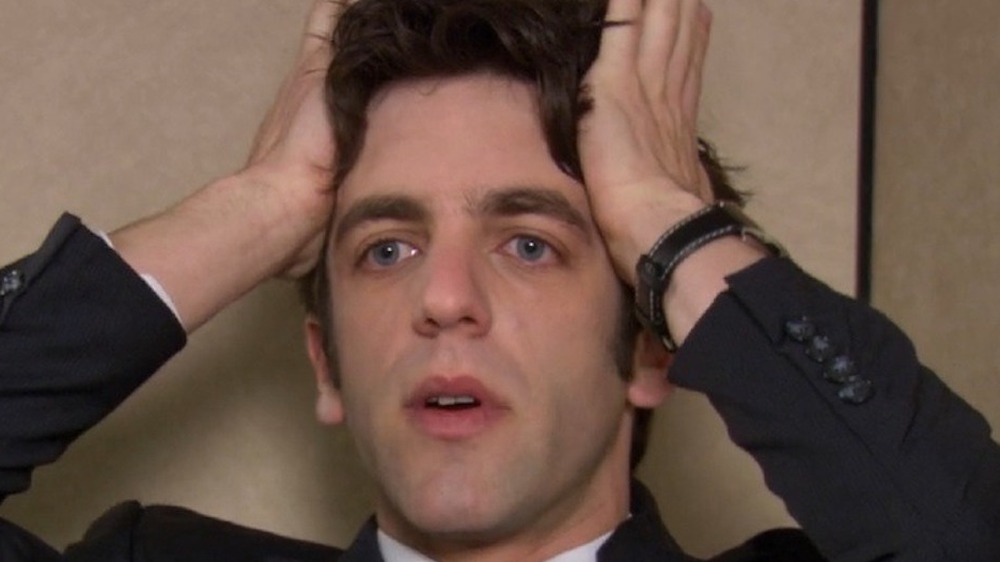 NBC Universal Television Distribution
Most of the characters on The Office were their truest selves, starting from when they first appeared on the show to whenever they departed. Michael Scott (Steve Carrell) was always the goofy, selfish-at-times leader. Jim Halpert (John Krasinski) was the level-headed sarcastic voice of reason. Dwight Schrute (Rainn Wilson) was, well, Dwight. But a few employees went through major transitions from the beginning of their tenure on the show to the end. One of these characters was Ryan Howard (B.J. Novak).
When we first met Ryan in season 1, episode 1, he was a young temporary worker who just wanted to hide in the corner, do his work, and go home. He was obviously annoyed by all the shenanigans Michael stirred up, especially since his boss had a serious man-crush on him. 
Fast forward to season 4, and Ryan was an arrogant, cocky you-know-what, likely due to his promotion to the Vice President of Northeastern Sales position at Dunder Mifflin corporate. After his short stint in management, Ryan transformed yet again into a wannabe-hipster, rounding out a three-part character arc that just made no sense.
Throughout all of Ryan's time on The Office, one decision he made stood out as the worst ever. Here's where Ryan really goofed, and what happened as a result.
Ryan Howard fudged the numbers at Dunder Mifflin and got arrested for fraud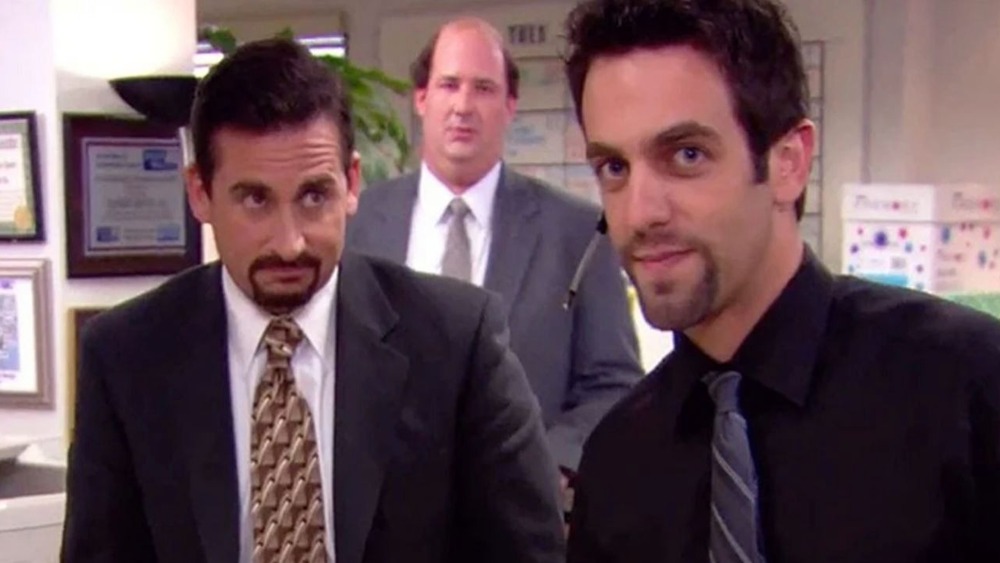 NBC Universal Television Distribution
We found out in the finale of season 3 that Ryan was chosen to replace Jan Levinson (Melora Hardin) at corporate, which sent him on a serious power trip. Once the lowest-level office member at Dunder Mifflin Scranton, Ryan was now in charge of his former colleagues, and significantly younger than most of them. While he had some great ideas as the new VP of Northeastern Sales, like updating the company's website and allowing customers to order and buy online, one decision he made wasn't the best.
When the website wasn't performing as well as he wanted it to, while also being infiltrated by sexual predators in its social media feature, Ryan decided to make it look like everything was going just fine when it wasn't. In the season 4 finale, Creed Bratton (Creed Bratton) found a YouTube video of Ryan being arrested at corporate, as he had committed fraud. Oscar Martinez (Oscar Nunez) broke it all down in a talking head interview, noting that Ryan was logging sales twice, therefore misleading the shareholders — a very big no-no. Ryan was released and eventually sentenced with community service, and it wasn't long before he was back at Dunder Mifflin's Scranton branch.