Here's How You Can Watch Every Movie In The Madea Series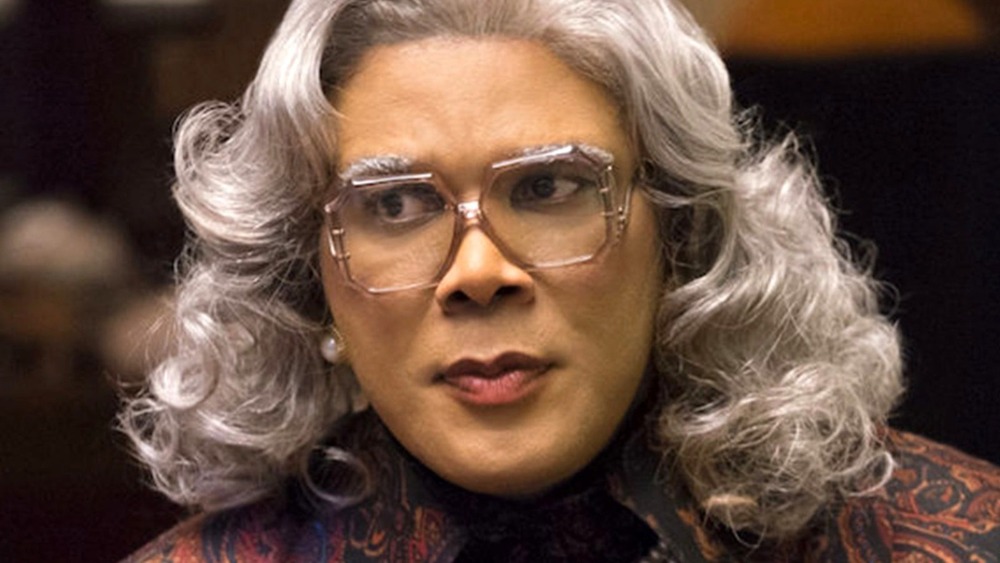 Lionsgate
The Madea film franchise is nothing if not a head-turner. Over the course of 12 movies and four TV shows, Tyler Perry — the writer, director, and actor — has established the titular gun-toting matriarch as one of the 21st century's defining characters, whether you're in the camp that despises her family comedy movies and plays, or the camp that consistently turns up to watch her. With that in mind, it's no wonder that Entertainment Weekly placed Madea at #42 on their Top 100 Everything of the 2000s list.
Of course, there's always the possibility that you just don't know Madea at all, and want to see what all the fuss is about — or that you want to take a second look at some of the films in the franchise, to know just where you stand. Thankfully, it's possible for both first-time viewers and longtime fans to watch all of the Madea movies at home. Here's how you can do it.
Every Madea movie is available on Amazon Prime Video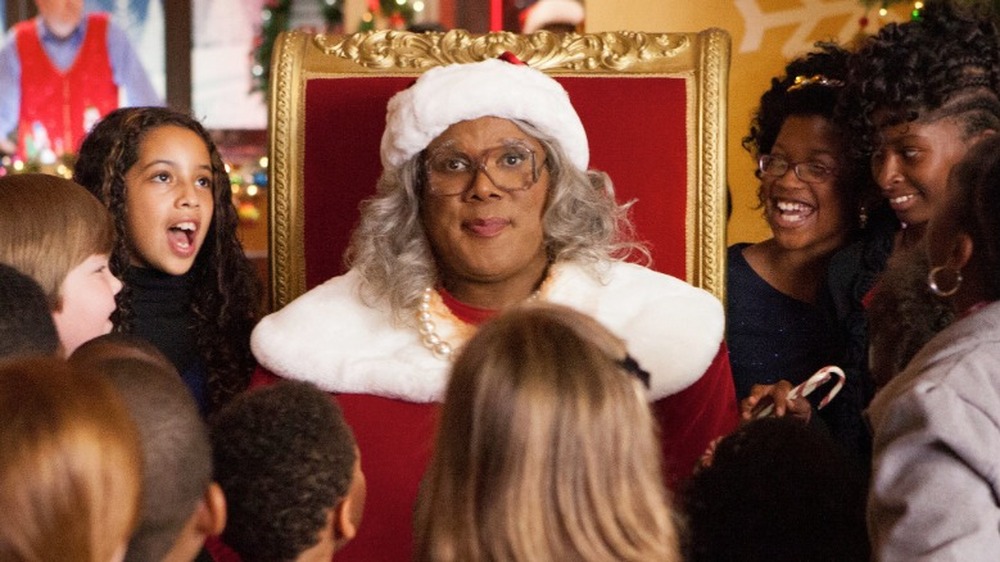 Lionsgate
Amazon Prime Video is the best place for U.S. viewers to find and stream the Madea movies. Unfortunately, not every film in the series is available as part of the streaming service's basic subscription catalog. Some of them have to be rented or purchased individually, or are only available as part of the "Prime Video channel" packages which require separate subscriptions.
If you're starting from the beginning, 2005's Diary of a Mad Black Woman can be rented on Prime Video, or bought for a slightly higher price. Rentals on Prime Video allow you 30 days to start watching the movie once you've paid for it, and 48 hours to finish watching once you've started. The sequel, Madea's Family Reunion, is available to rent or buy, and can also be streamed as part of the Showtime Prime Video channel.
Meet the Browns is available for free if you're already a Prime Video subscriber, or for individual rental (or purchase) if you're not. Madea Goes to Jail is not in the basic Prime Video catalog and has to be rented or bought separately, while I Can Do Bad All By Myself is in the catalog, and therefore free for subscribers. Madea's Big Happy Family also needs to be acquired individually. Madea's Witness Protection is free to watch with ads even if you're not a subscriber.
The holiday-themed A Madea Christmas, as well as Boo! A Madea Halloween and Boo 2! A Madea Halloween are all available for individual rental or purchase. The direct-to-video animated film Madea's Tough Love is free to stream for Prime Video subscribers. All of the Madea plays can also be purchased individually, or streamed on the BET Prime Video channel, including five — Madea's Class Reunion, Madea Gets a Job, Madea's Neighbors from Hell, Madea on the Run and Madea's Farewell — that have never been adapted to film. Finally, 2019's A Madea Family Funeral can be streamed on basic Prime Video.
Hopefully Lionsgate will someday make it easier to stream all the Madea movies together without jumping through multiple payment hoops. Until then, fans of cinema's tough grandma par excellence can at least find all of her adventures on the same website.