The Actor From Trailer Park Boys Who Once Hosted His Own Talk Show
Showcase
One of the best parts of the lovable Canadian mockumentary Trailer Park Boys is the dialogue. Each character has their own set of idioms and quirky phrases that have made the show so popular for 12 seasons and multiple movies.
Ricky (Robb Wells) regularly misuses words and gets phrases half-right. Fans have dubbed his phrases "Ricky-isms," and just like some of the best episode plots have arisen from Ricky's carelessness with the law, some of the best lines have come from his butchering of language. For example, he's vastly improved the phrase "kill two birds with one stone" and given us "two birds get stoned at once." There's also Bubbles (Mike Smith), who often adds "go f*** yourself" to an otherwise polite sentiment to express his anger while still observing civility. 
One popular character's entire personality revolves around his words, and the actor's history as a talk show host may have contributed toward some level of authenticity.
Jonathan Torrens hosted a Canadian talk show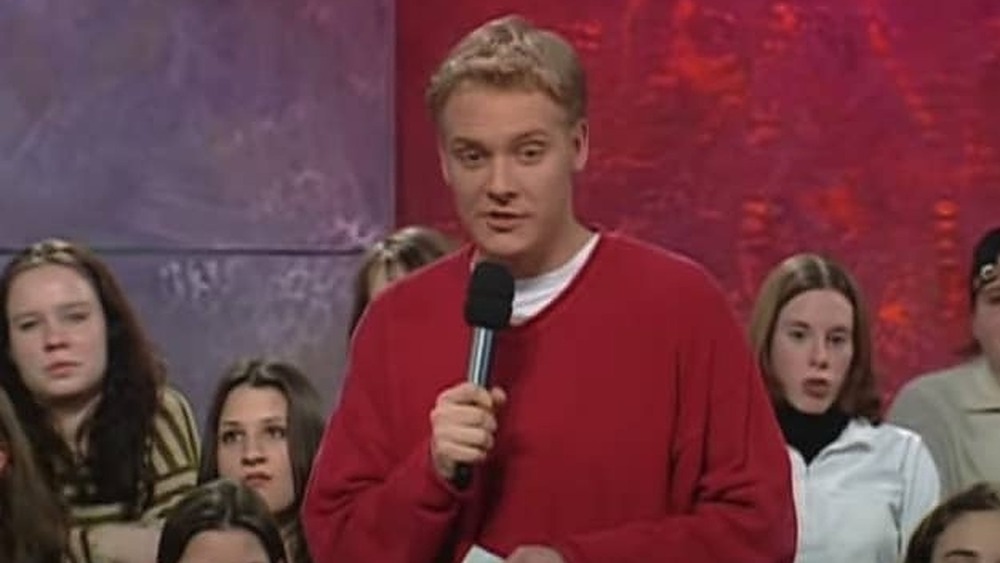 CBC
J-Roc is the trailer park's resident rapper. His speech affectations often land him in trouble, but are mostly used as running gags, like his penchant for the phrase, "Know what I'm sayin'?" For all the smooth-talking skill and "street sense" J-Roc mistakenly believes he has, the actor behind the character, Jonathan Torrens, actually does have both of those things on his resume.
Earlier in his television career, Torrens co-hosted an informational show for teens called Street Cents, which ran from 1989 to 2006 (Torrens hosted for ten years). The show profiled teen entrepreneurs, allowed real teenagers to test products, and punished subpar merchandise by dramatically tossing it into a fiery pit.
Clearly a success with teen audiences, Torrens decided to start hosting his own talk show, Jonovision, in 1996. It was an unpredictable variety show just like J-Roc himself, combining a mix of sketches and interviews. The show also provided musical guests, most notably one of the earliest appearances of Sum 41. The Canadian rock band's lead singer Deryck Whibley recalled the Jonovision appearance in a Vice interview, saying,  "The show really solidified that we wanted to do what we were doing, that it wasn't just a high school after-school band kind of thing."
Although J-Roc would undoubtedly argue that he is the biggest export from the trailer park, Canadian teens who grew up in the late '90s and early 2000s may know Jonathan Torrens best for Jonovision.