The Infection Natalia Dyer Got Every Year When She Was Young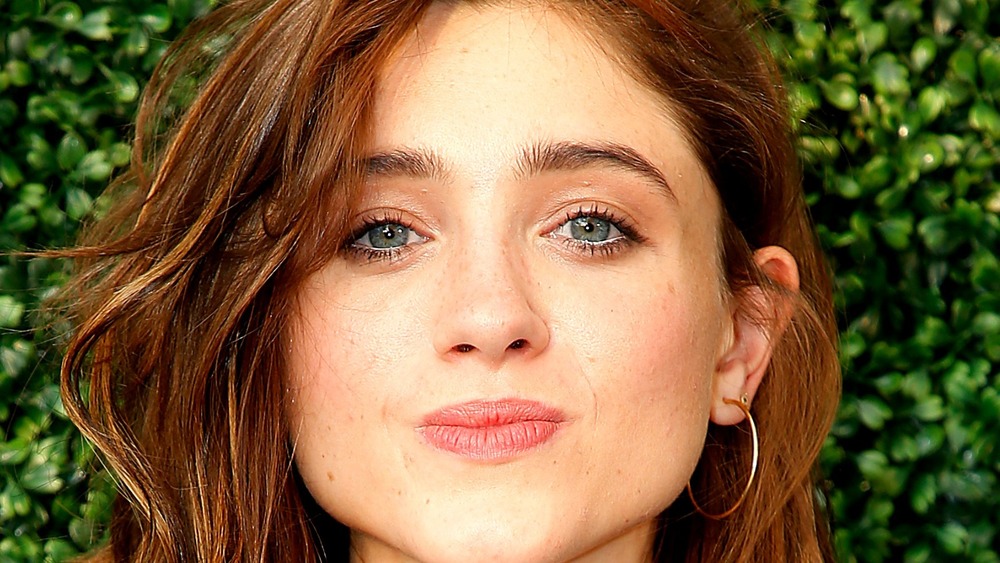 These days, Natalia Dyer is well-known for her lucrative starring role on Stranger Things. It's the role that launched her career, and since the first season debuted, she's leveraged the series' acclaim into roles in movies like Yes, God, Yes and Velvet Buzzsaw. Although she's been acting for years, Dyer was mostly working in community theater when she was younger. 
As she explained during an interview with Clash, Dyer was a "a well-behaved, quiet and studious" student who balanced school with her work as a young actress in local productions. She grew up in Nashville, and even appeared in the Hannah Montana movie when it came into town to film. Although she spent plenty of time developing her career while she was still quite young, Dyer also had to deal with illness during that stage of her life. In her interview with Clash, Dyer explained that she was often out from school for weeks because of this sickness. 
Dyer got pneumonia almost every year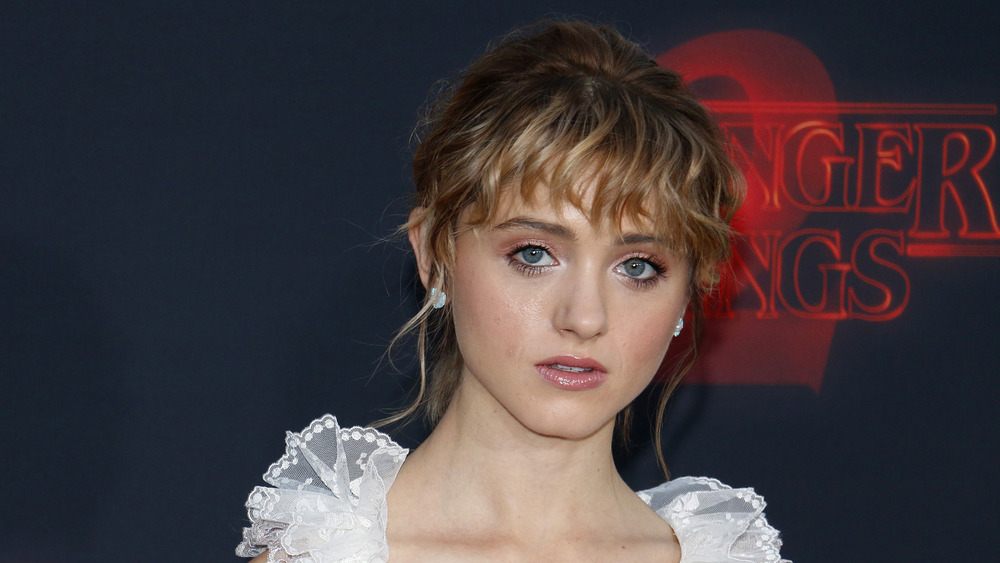 Shutterstock
Dyer said that, almost without fail, she would get pneumonia every year. She spent months out of school as a result of illness and asthma, which may explain where her creativity as an actress comes from. "I guess my immune system was just terrible. I became pretty good at entertaining myself and being in my own worlds, in my own head, playing games," she explained. 
Dyer also acknowledged that, in her work as an actor, she sometimes thinks she's still a little kid playing pretend. "There is an element of that which you have to grow out of as you grow up," she said. "But what's great about acting is that I get to retain that in a professional setting. We are all kids playing pretend in a way. It's all just working to get back to that sense of play and creativity."
Her illness may have seemed debilitating, but it seems they also helped her access the creative side of her personality. 
Dyer is wary of the fame she's achieved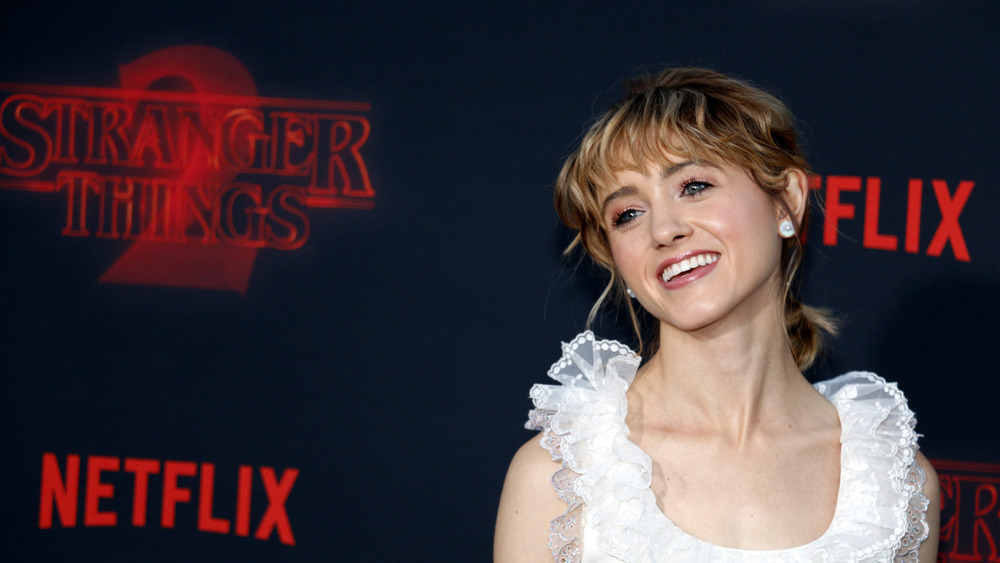 Shutterstock
Thanks to her role on Stranger Things, Natalia is already a hugely recognizable actress. In her interview with Clash, Dyer explained that she's remained skeptical of fame, even as it's become a reality in her life. "I'm very skeptical of it. You wanna do cool projects, work with cool people, be cool characters, work on cool movies with cool storylines, but there is an element of a game or strategy to this industry," she explained. "I feel skeptical of some of the politics of it, I guess. So I take everything with a grain of salt, and try to figure out what's important to me before I put myself out there. I try to stay off social media, because I find that a little overwhelming and toxic in a way."
She also explained that, because of the fierce backlash that can come with a regular online presence, she's attempted to avoid overexposure on social media. From a mental health perspective, that's probably not a bad idea.