Will There Be A Despicable Me 4?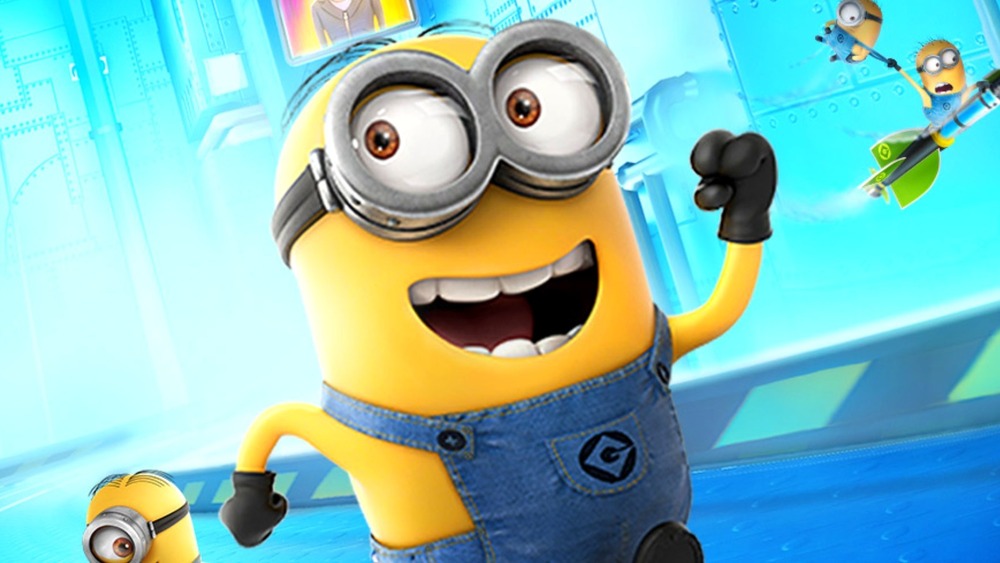 Universal Pictures
Every so often, a movie character comes along whose design changes the face of pop culture. Darth Vader gave a new face to evil. Indiana Jones convinced a generation of moviegoers that archaeologists were secretly action heroes. And the Minions from 2010's Despicable Me forever changed what kind of memes your aunt shares on Facebook. 
No doubt, the little yellow guys played a huge role in the film becoming the success it was. They may have been relegated to side characters for their feature film debut, being (literally) nothing but the minions for supervillain Gru (Steve Carell). However, when there's such a massive amount of merch to sell, you knew they weren't just going to disappear. In fact, they've even earned their own spin-off film that's set to receive a sequel, with Minions: The Rise of Gru set to release in 2022.
It may be easy to think Illumination is solely interested in Minions all day every day, especially since it seems like Gru will now be the one featured as a supporting character (rather then the star) in the upcoming film. However, from everything we know so far, it doesn't seem like the mainstay Despicable Me franchise is done just yet. 
Illumination CEO Chris Meledandri says Despicable Me 4 is in the works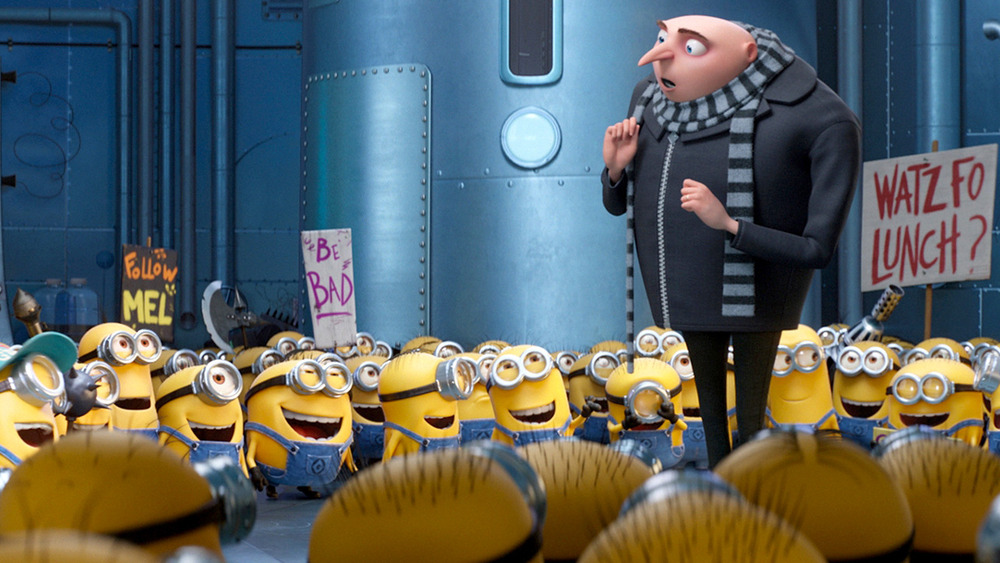 Universal Pictures
The last two Despicable Me films — Minions and Despicable Me 3 — each grossed over $1 billion at the worldwide box office (via The Numbers). With budgets under $80 million, it goes without saying that this is one franchise Illumination isn't going to give up on anytime soon. That's not even accounting for all the money the studio has made off merchandise, clothing, or Blu-Ray and DVD sales. 
To absolutely no one's surprise, Gru and his three adopted daughters — Margo (Miranda Cosgrove), Edith (Dana Gaier), and Agnes (Elsie Fisher/Nev Scharrel) — will return in a fourth installment of Despicable Me. Those plans have been in place since 2017, when the CEO of Illumination, Chris Meledandri, revealed the future of the film series to Bloomberg. In the article, he claimed, "We have a fantastic story. We're not running out of steam so far."
Despite confirmation nearly four years ago, there haven't been any updates since that time. We would assume the four main human characters from the first three films would return along with copious quantities of Minions. Considering each Despicable Me movie so far has had a different villain, it would make sense for the fourth movie to continue the trend by bringing along another new eccentric antagonist to give Gru plenty of headaches. 
Our best guess? Despicable Me 4 will likely fly to theaters some time in 2023 or 2024. In the meantime, just look forward to seeing everybody in Minions: The Rise of Gru.