Why Wade The Medic From Saving Private Ryan Looks So Familiar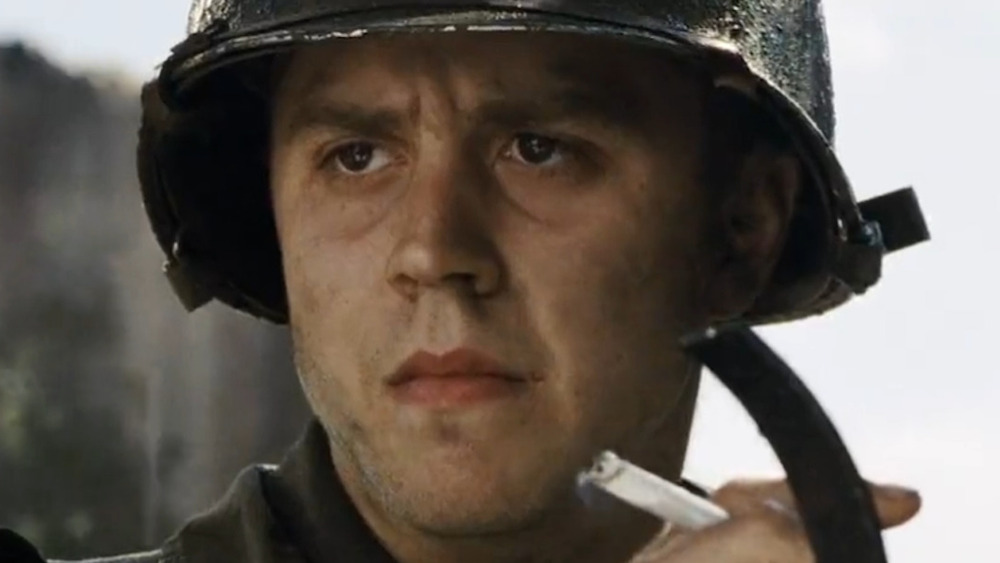 DreamWorks Pictures
Netflix is great at breathing life into forgotten classics. Among Netflix's Top Ten Most Watched this week is a war movie from more than two decades ago: the 1998 Tom Hanks-starring World War II classic Saving Private Ryan (which is shockingly based on a true story).
The film tells the story of an eight-man military unit tasked with navigating the Normandy invasion to find and rescue one particular soldier, Private Ryan, whose actual brothers have all already been killed in the war. It's one of Hanks' most revered films, but he was far from the only big star in the movie. Matt Damon, Ted Danson, and Vin Diesel are among the list, as is an actor with a little less name recognition: Giovanni Ribisi. 
Ribisi portrayed T-4 Medic Wade in Saving Private Ryan. Wade is one of the men selected to search for Private Ryan, but — spoiler – he's killed early in the mission. Although Ribisi might not have been in the film long, and his name might not ring a bell, there are a plethora of shows and films where you've probably seen the 46-year-old actor before. He's had quite the prolific career.
Here's why Wade the medic from Saving Private Ryan looks so familiar.
Ribisi starred alongside A-List celebrities in several films of the 2000s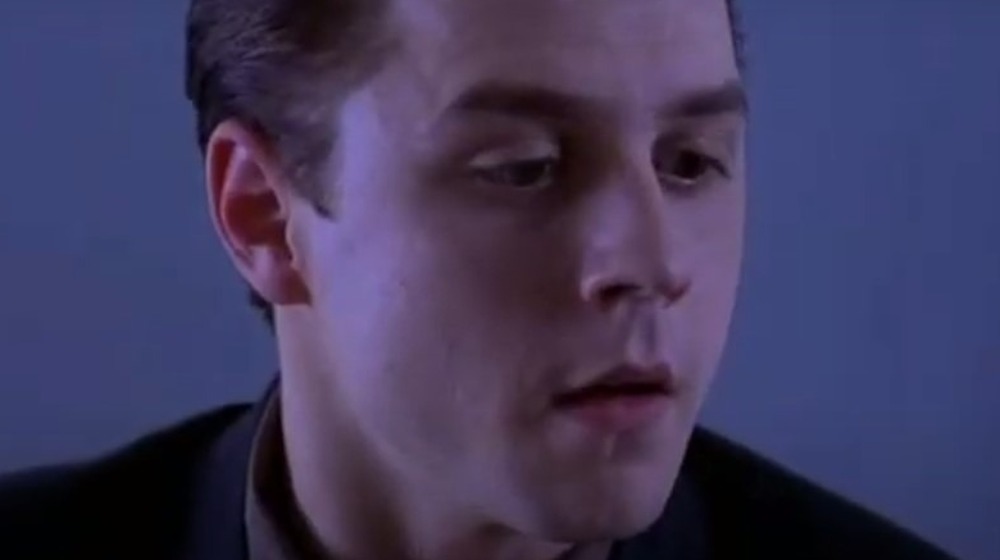 New Line Cinema
Ribisi began his career by appearing in various television shows throughout the '80s and early '90s. These included The New Leave it to Beaver, in which he appeared in 16 episodes from 1998 through 1989; My Two Dads, in which Ribisi appeared in 43 out of 60 episodes from 1987 through 1990; and the iconic family dramedy The Wonder Years, in which he had a recurring role in the final season from 1992-93. 
Throughout this era, he went by "Vonni" but, according to IMDb, he switched to his full first name around 1994. Through the mid-to-late '90s, Ribisi garnered a steady stream of film roles, but it was in 2000 that he really took off, appearing in three feature films. He starred alongside Ben Affleck, Vin Diesel, Nia Long, and more in the award-winning independent drama Boiler Room. In Gone in 60 Seconds, a remake of a 1974 film of the same name, he portrayed Kip Raines, the brother that Nicolas Cage's retired car thief, Memphis Raines, must save. Additionally, Ribisi starred alongside Cate Blanchett, Keanu Reeves, and Katie Holmes in the horror fantasy film The Gift. It was a big year.
Three years and several films later, Ribisi appeared in 2003's Lost in Translation. His role in the Bill Murray and Scarlett Johansson romantic comedy marked a second team-up with director Sofia Coppola, as Ribisi had earlier voiced the narrator of Coppola's dark 1999 romantic drama The Virgin Suicides, her first feature-length directing project, according to the Criterion Collection.
Many films followed Lost in Translation, including the drama Cold Mountain and adventure flick Sky Captain and the World of Tomorrow, but Ribisi continued to do TV, as well.
Ribisi had a recurring role on the beloved sitcom Friends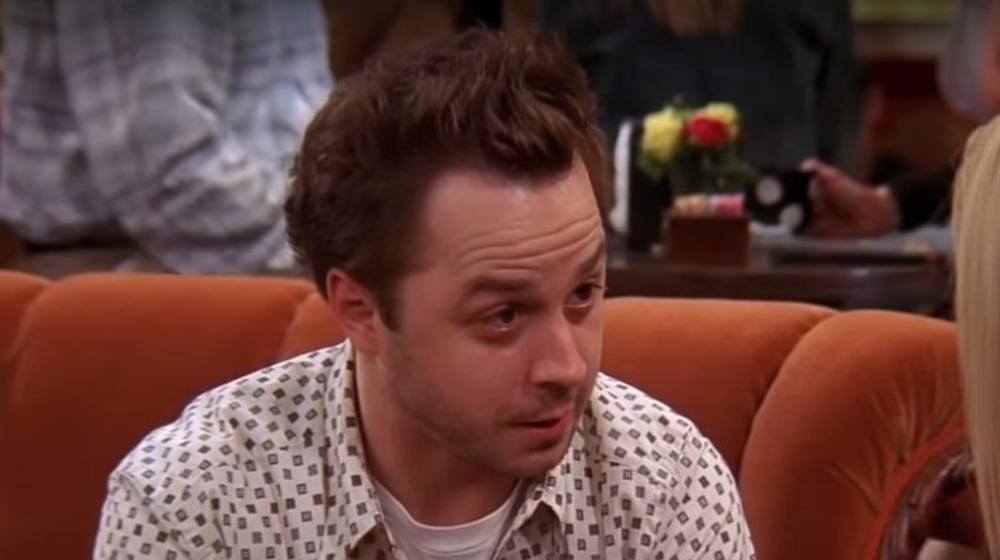 NBC
One of the most quoted, watched, and beloved sitcoms in recent memory was also a staple waystation for many of today's A-List celebrities. Ribisi wasn't a series regular, but he had a recurring role on Friends.
Ribisi plays Frank Buffay Jr, the half-brother of Phoebe Buffay (Lisa Kudrow). His first actual appearance came in an episode in 1995, but his first credited appearance was in 1996, in the 21st episode of the show's second season. In the episode, Frank is revealed as the long-lost half-brother Phoebe discovers when she tries to confront her estranged father.
Ribisi is endearing as the dopey, oft-inappropriate, but earnest and lovable Frank Buffay, and he and Kudrow work well together. His last appearance in the show was in episode 2 of the final season.
Frank Buffay wasn't Ribisi's last noteworthy television role. In 2005, he landed a six-episode arc on the acclaimed NBC comedy My Name is Earl. From 2005 through 2008, he portrayed Ralph Mariano, an old friend and former accomplice of the titular Earl (Jason Lee). His work as Ralph earned him a 2007 Emmy nomination for Outstanding Guest Actor in a Comedy Series.
After My Name is Earl came more high-profile film roles.
Giovanni Ribisi starred in Avatar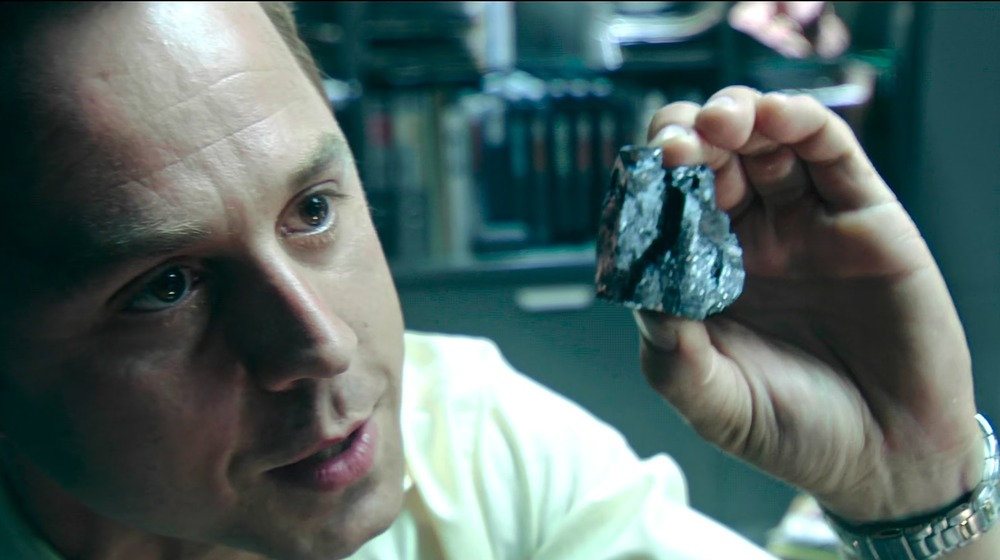 20th Century Studios
Ribisi landed a role as one of the main villains in James Cameron's epic 2009 science fiction film Avatar. The film follows the story set in 2154, when a severe energy crisis has sparked the colonization of Pandora, a habitable moon in the Alpha Centauri star system. Former Marine Jake Sully (Sam Worthington) works to understand the moon's native people, the Na'vi, and ultimately must help protect them from the threat of colonization. Ribisi plays Parker Selfridge, the man running a mining operation on Pandora. When he must choose between his operation and the safety of the Na'vi, he hesitates, but ultimately proceeds with plans to destroy the native Na'vi people for the sake of mineral exploitation.
When the head of Selfridge's military accompaniment, Colonel Miles Quaritch (Stephen Lang), takes things to the extreme and attacks the moon's "Hometree," Selfridge expresses remorse, but is powerless to stop what's already in motion. He and his team are subsequently evicted from Pandora.
According to IMDb, Ribisi is slated to reprise his role in all four of the expected sequel films, starting with Avatar 2, set to debut in 2022.
Ribisi also appeared in three Seth MacFarlane films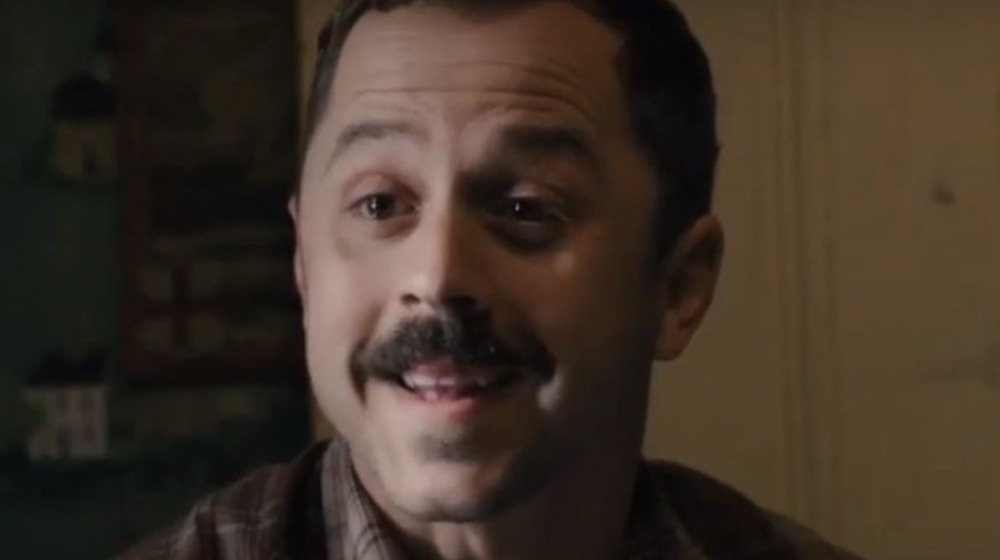 Universal Pictures
Shortly after appearing in a world built by James Cameron, Ribisi joined the world of a very different auteur: funnyman writer-director Seth MacFarlane. He starred in the Mark Wahlberg-led 2012 comedy Ted, about a teddy bear who comes to life and becomes the best friend of a man named John (Wahlberg). In both the first film and its 2015 sequel, Ted 2, Ribisi plays the main antagonist Donny, an obsessive, off-kilter man who loves Ted, but also wants to steal him from John to give to his son.
Ribisi's crazy-sad performance perfectly suits MacFarlane's kookiness, and the role let him flex the comedic muscles he showed earlier in his career on Friends. Ribisi even re-teamed with MacFarlane for his even-zanier 2014 Western romp A Million Ways to Die in the West, so the two bros must work well together. That film was critically panned, but Ribisi emerged unscathed, as he's racked up several credits since. He appeared in the historical drama Selma that same year, starred in the short-lived 2013-'14 sitcom Dads, and recently spent five years starring on Amazon Studios' Sneaky Pete.
Most recently, he starred in Amazon's crime thriller Sneaky Pete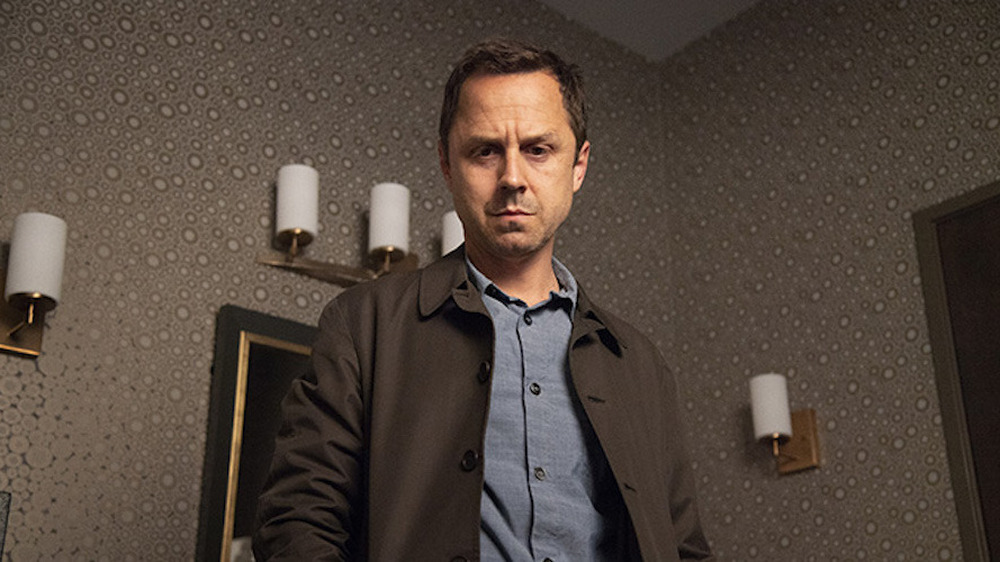 Amazon Studios
In 2015, Amazon Prime Video debuted a crime show called Sneaky Pete. Ribisi stars as the titular lead character, a con man named Marius Josipovic who assumes the identity of his former prison cellmate, Pete Murphy, to hide from a serious criminal. While on the run, he reconnects with his family, only to find himself in a different kind of danger.
The show lasted only 30 episodes over three seasons, which aired from 2015 to 2019, and it went mostly under the general public's radar. However, it earned relatively positive reviews. Season 1 has a Rotten Tomatoes audience score of 92% and Tomatometer score of 97%. It also gave Ribisi a chance to step into an elusive lead role.
The show may be over, but Ribisi's screen presence is not, as he has the Avatar films and a new show On the Verge listed as pending projects. For now, catch the actor in one of his earliest films on Netflix.