The Real Reason You Won't See Klaus Mikaelson On Legacies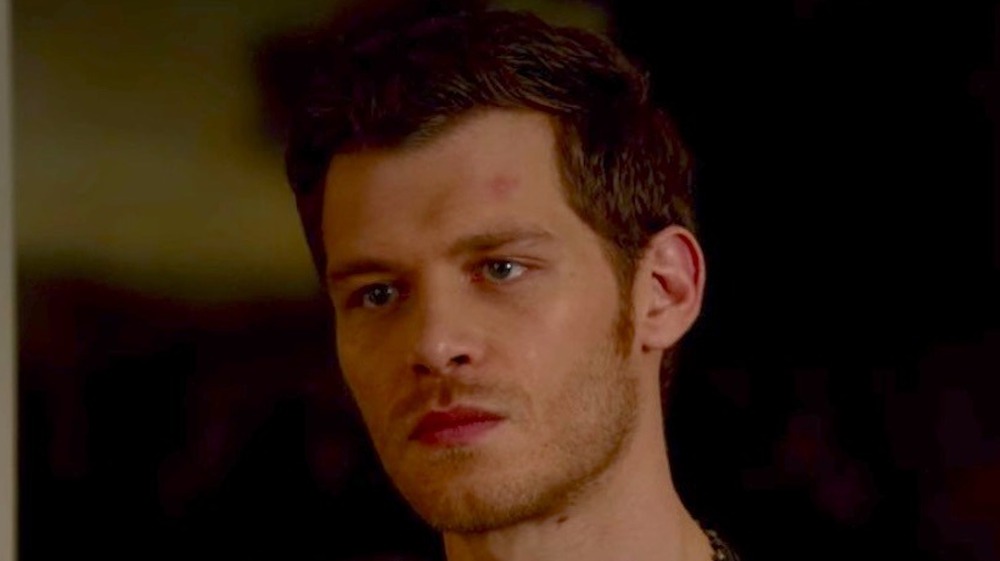 The CW
The Originals, a spinoff of the popular CW show The Vampire Diaries, ran for five seasons. The series focuses on the first vampires in existence, the Mikaelson family, who appeared on The Vampire Diaries before getting their own show. One of the Mikaelson siblings, Klaus (Joseph Morgan), a werewolf-vampire hybrid, has a one night stand with another werewolf, Hayley (Phoebe Tonkin), resulting in a pregnancy. This becomes a major plot point in The Originals. Their child, Hope Mikaelson (Danielle Rose Russell) is a teenager by the fifth season of the show. When The Originals ended, the universe would continue with another spinoff, centered on Hope. The announcement came in May 2018 (via Deadline).
The newest show, titled Legacies, premiered in October of 2018. It takes place at the Salvatore School for the Young and the Gifted, where young supernatural beings learn to control their powers. The series follows Hope and other young students as they navigate their time at the Salvatore School. The series has aired three seasons and has a fourth season coming.
Longtime fans of the Vampire Diaries/Originals universe, who watched as Hope went from a supporting character to the protagonist of Legacies, may wonder if Morgan will return to reprise his role of Klaus. Unfortunately, Morgan has revealed he won't be returning to his character for Legacies — here's why.
Morgan feels his character's arc is closed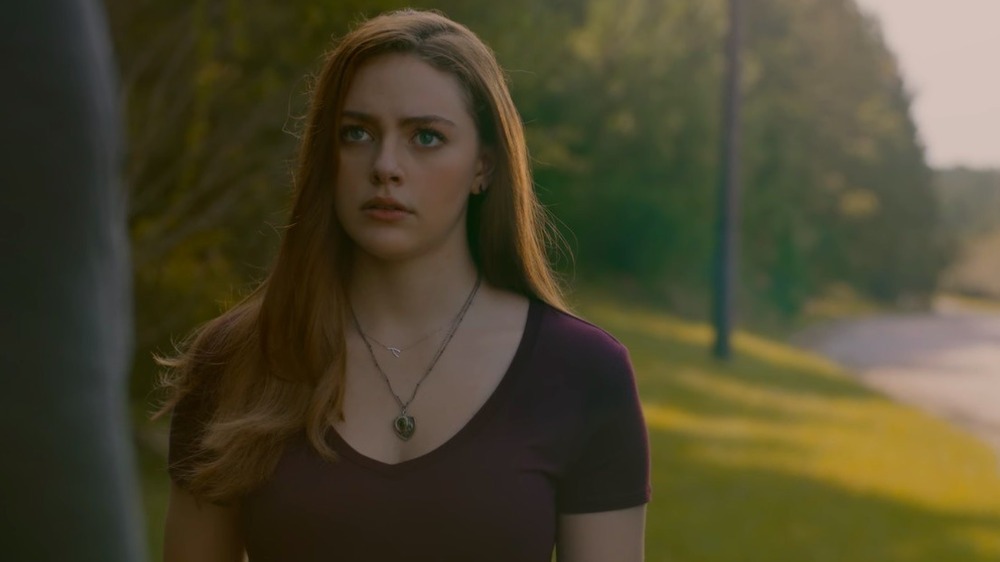 The CW
While Klaus died in the series finale of the The Originals, that doesn't mean it's not possible for some kind of return on Legacies — either through supernatural means or in flashbacks. However, Joseph Morgan discussed the possibility in an interview with TV Guide and made it clear that he wouldn't return.
Morgan adamantly declared, "You're never going to see it." He cited the completion of his character arc as the main reason for not returning. He said, "I have the Originals box set on my shelf, and it's a beautiful thing because it's five DVD sets that are a complete story from beginning to end of this guy, Klaus Michaelson."
Morgan added that it wouldn't "feel right" to come back, either as a ghost or in a flashback, because his character's story has ended. Having given the idea plenty of thought, he feels that series creator Julie Plec would be in agreement. He continued, "I think Julie feels the same. It just feels like it would be strange, like a little forced. Like I'm coming back just so we can see something else of him, but when we see it we go, 'Ugh, that was it?' And I don't want his legacy to be, 'Ugh.' I don't know what the scene could be that it would be exciting enough and epic enough after the journey that he's had."
Even if it may be a disappointment, fans would likely agree that Klaus' ending was not only satisfying, but complete.