Legacies Season 4 Release Date, Cast And Plot - What We Know So Far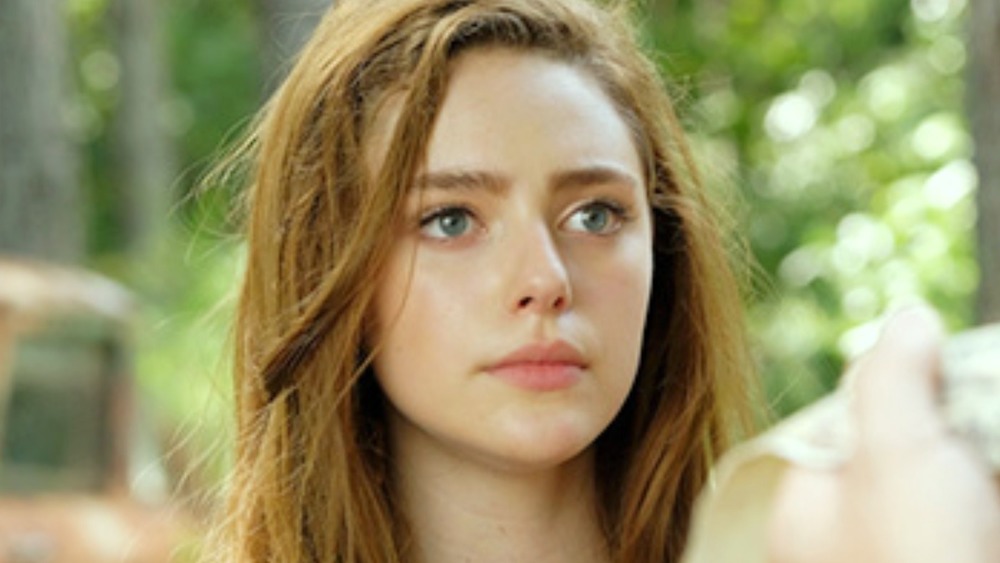 The CW
Good news Legacies fans, the Salvatore School for the Young and Gifted is keeping its doors open for another semester. On February 3, The CW officially renewed Legacies for season 4 (alongside 11 other shows, as reported by TVLine), just days after the show's season 3 premiere. And while there's still plenty of ground to be covered in season 3, it's never too early to look ahead at what might be next for the Super Squad.
Over the course of its first three seasons, Legacies has proven to be a worthy continuation of the world established in The Vampire Diaries and The Originals by forging its own path while still paying tribute to the characters who came before. Ultimately, the series is much lighter than either of the previous vampire-centric shows, which is by design according to executive producer Brett Matthews. With the real world feeling heavier than ever, Legacies has become the perfect escape for viewers — especially those who love stories packed with supernatural shenanigans.
"The Vampire Diaries was dark and intense, and death could come knocking on your door at a moment's notice," Matthews explained in a Collider interview. "The world has weirdly gone in that direction, so Legacies is hopefully the antidote to that, where it is a little bit brighter, it is a little bit more sunny, and it is a little bit more optimistic about the world."
While we don't know much about what season 4 of Legacies will bring just yet, it seems fans can rest assured that the show's trademark optimism will remain in place.
When will Legacies season 4 premiere on The CW?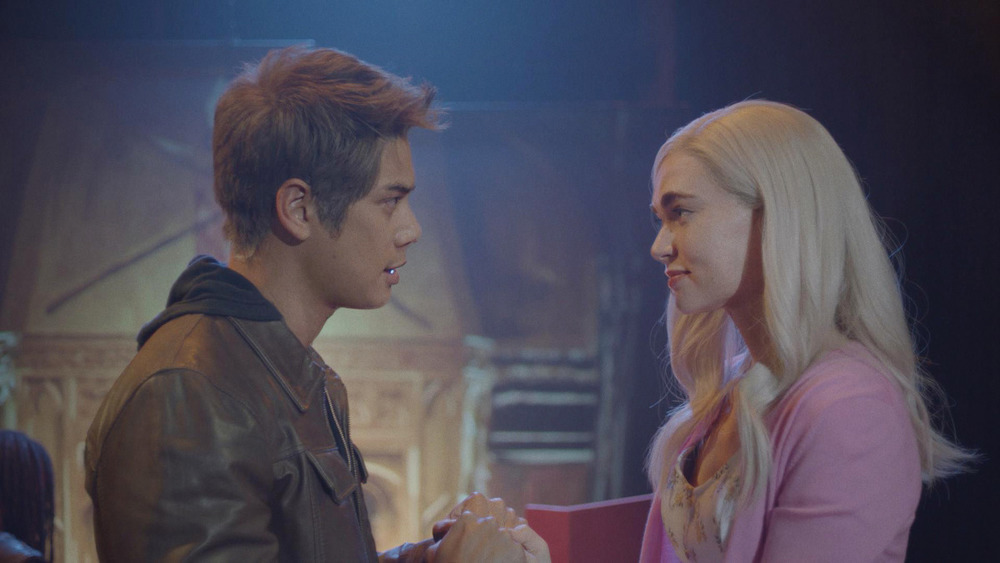 Bob Mahoney/The CW
Like so many other television productions, Legacies' schedule has been impacted by the ongoing coronavirus pandemic. In 2020, season 2 ended with episode 16 due to production being halted before the final four episodes could be filmed. As the global health crisis continued, season 3 was also affected.
In the past, new seasons of the show have premiered in October, but the show's season 3 premiere was pushed back to January 2021. As a result, season 4 may also be held for midseason, which could put its premiere date sometime in January 2022. But it's also possible season 4 could arrive in the fall — it really just depends on The CW's scheduling needs and what works best for the cast and crew as they continue to navigate the new filming protocols associated with COVID-19 safety.
For now, fans will just have to wait until The CW announces its fall and winter 2021-2022 schedule for Legacies' season 4 premiere date to be revealed.
Which cast members will return for Legacies season 4?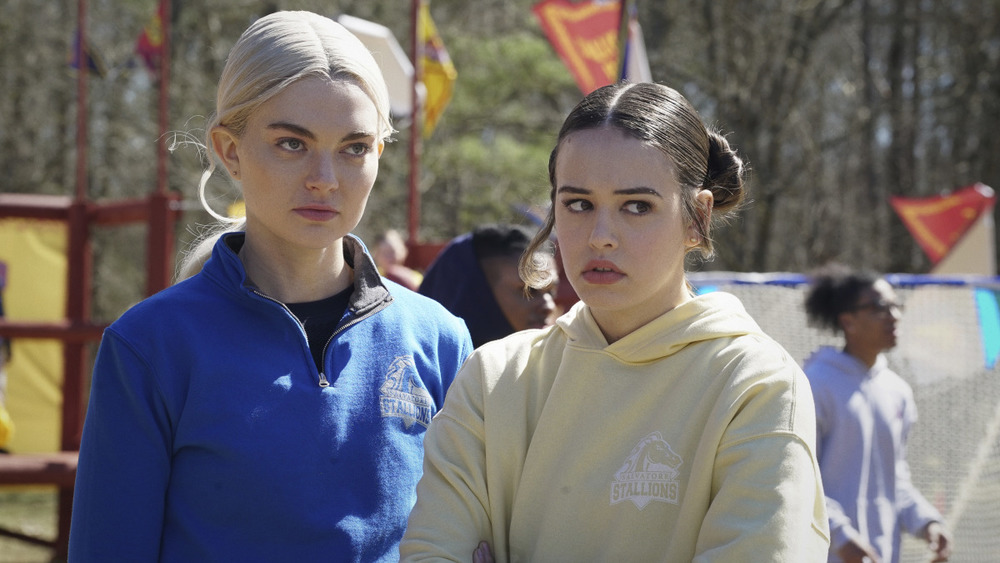 Annette Brown/The CW
Despite the Super Squad facing dangerous monsters and bad guys on the regular, the show's cast has largely stayed intact so far. Of course that could change at any time, but it's likely the core cast will return for season 4, assuming all of the characters survive whatever drama season 3 has in store for them. And while it would be foolish to declare anyone who resides in Mystic Falls safe, Hope (Danielle Rose Russell) will almost certainly continue to anchor the show as it moves forward. As Matthews told Collider, the gifted tribrid will always be at the heart of the show. "Obviously, the Hope journey is the thing that drives the show," he said.
Additionally, Matthew Davis (Alaric), Kaylee Bryant (Josie), and Jenny Boyd (Lizzie) are likely a lock to return, barring any major season 3 twist. Much like Hope, the Saltzman family is at the center of the story, and it's hard to imagine Legacies without their family dynamic.
What will Legacies season 4 story be about?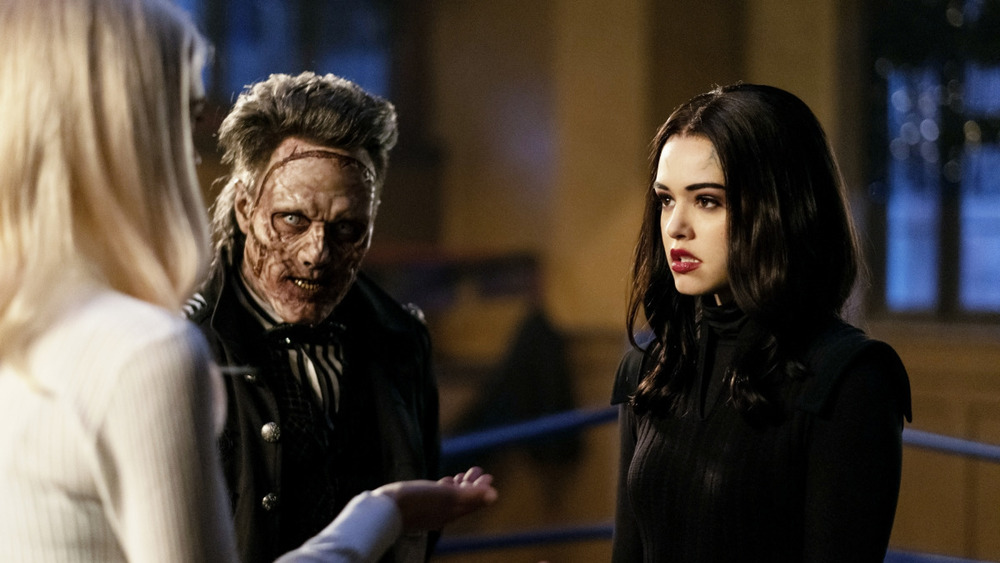 Mark Hill/The CW
Again, it's too early to speculate on what season 4 will entail, but we do have a good idea where season 3 is heading. In a January 21 interview with Entertainment Tonight, Matthews teased that this year Hope and Landon will face new challenges as they navigate fighting evil as a couple. Meanwhile, the twins are on divergent paths in the wake of Josie's violent actions in season 2.
"Josie will go on a very interesting journey this year," he shared. "Obviously she went down a dark, violent path in season 2. She will return and she will be resolving those issues and she will be resolving what she wants out of her life and figure out where she fits in at the Salvatore School and with her friends, as a result of her going dark."
And while the teens' personal journeys are pivotal to the story, all of the students will have to deal with the threat of the Necromancer. "The Necromancer, heading into season 3, is going to make a big play that is forever going to alter our mythology," Matthews said.
That certainly sounds ominous, and like the kind of storyline that could impact Legacies in season 4 and beyond.