The NCIS Character With The Worst Love Life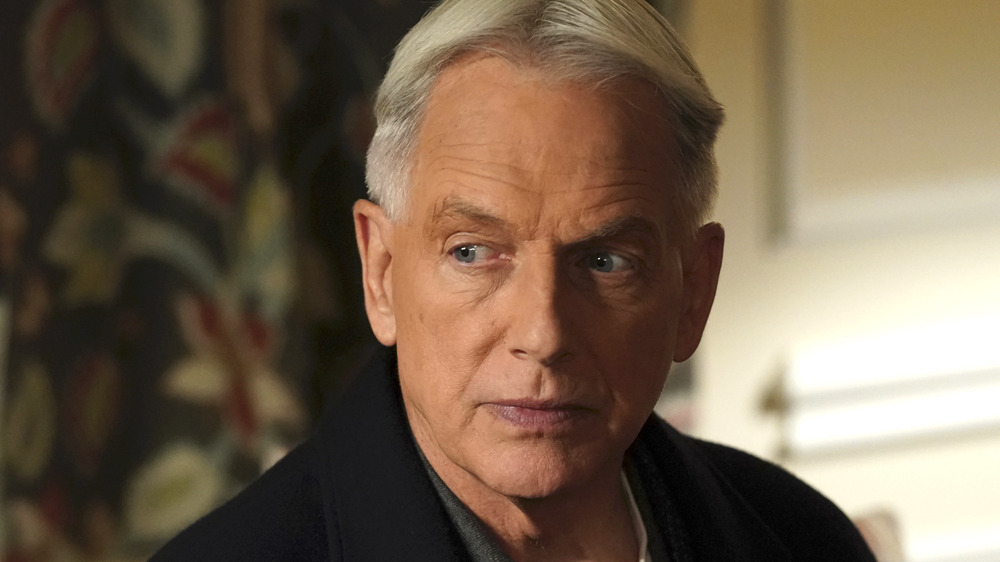 CBS
The CBS crime procedural series NCIS stars Mark Harmon as Leroy Jethro Gibbs, David McCallum as Ducky, Sean Murray as Tim McGee, Pauley Perrette as Abby Sciuto, and Michael Weatherly and Cote de Pablo as Tony DiNozzo and Ziva David, respectively, as the main investigative team for a majority of the show. Together, they pursue various cases of murder, terrorism, and missing people, among other crimes. Somehow, they also all manage to find time to date and fall in love in-between missions.
Currently airing its eighteenth season, there are a few major couples in NCIS's history that stand out from the rest, but each member of the NCIS team definitely has their own memorable moments of dating, break ups, and in some cases, marriage and divorce. Yet, who has the worst love life on NCIS? While some characters have a tough time of it, like Gibbs and his multiple divorces, others have better success, like McGee's relationship with his wife Delilah (Margo Harshman), who he meets on the job. 
When looking at each character's history, there's really one clear winner for the most complicated and unsuccessful love life, and that's NCIS Special Agent Tony.
Special Agent Tony DiNozzo's love life went through extreme ups and downs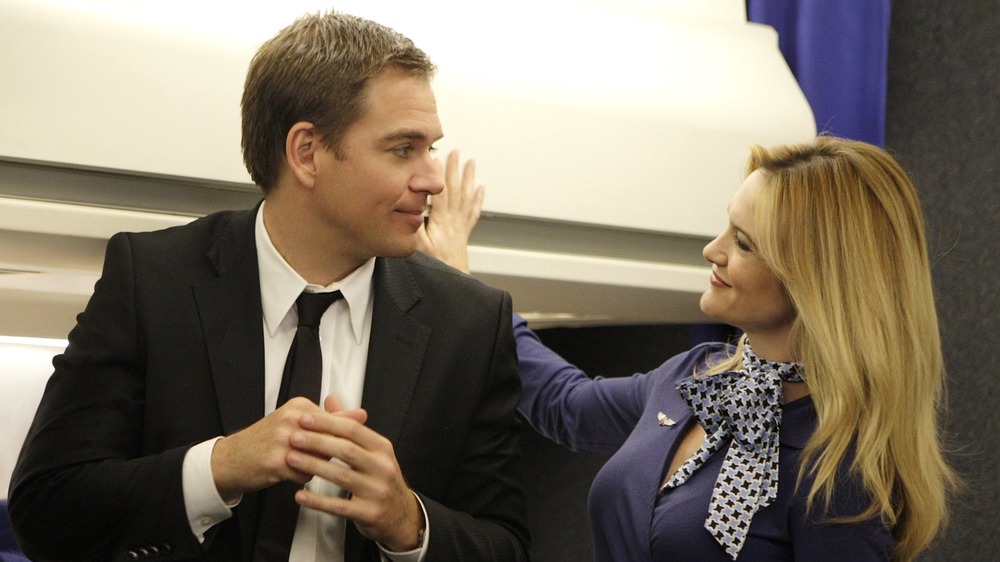 CBS
To say that Tony dates a lot of women would be an understatement, and the character certainly has no problem talking about his various escapades. Over the course of NCIS, Tony has many different relationships, and many of them don't end well, to say the least. In just the first few seasons, Tony has a thing for a woman who turns out to be working with the terrorist Ari Haswari, another woman he kisses is revealed to have killed an NCIS agent, and another love interest named Monica is actually married, which he only finds out later.
In a couple more comedic situations, one woman named Michelle takes the breakup really badly and breaks into his apartment to fill his closet with dog feces, while another woman posts his information on a herpes-alert website. The latter leaves her fiancé for Tony and then he breaks up with her, so maybe he deserves that one. In season 8, episode 22, "Baltimore," Tony also reveals that he once proposed to his serious girlfriend named Wendy, who also happened to be his high school music teacher. Need we say more?
Aside from Ziva, Tony only has a couple other significant relationships that have a lasting impression on him. The first of these is with NCIS Agent Caitlin "Kate" Todd, played by Sasha Alexander, who Tony seems to slowly develop romantic feelings for over the course of seasons 1 and 2. Unfortunately, before anything can happen between them, Kate is murdered right in front of Tony in the season 2 finale. The event really messes him up, and Tony has some trouble dealing with his grief and anger at what happened.
DiNozzo's doomed relationship with Jeanne Benoit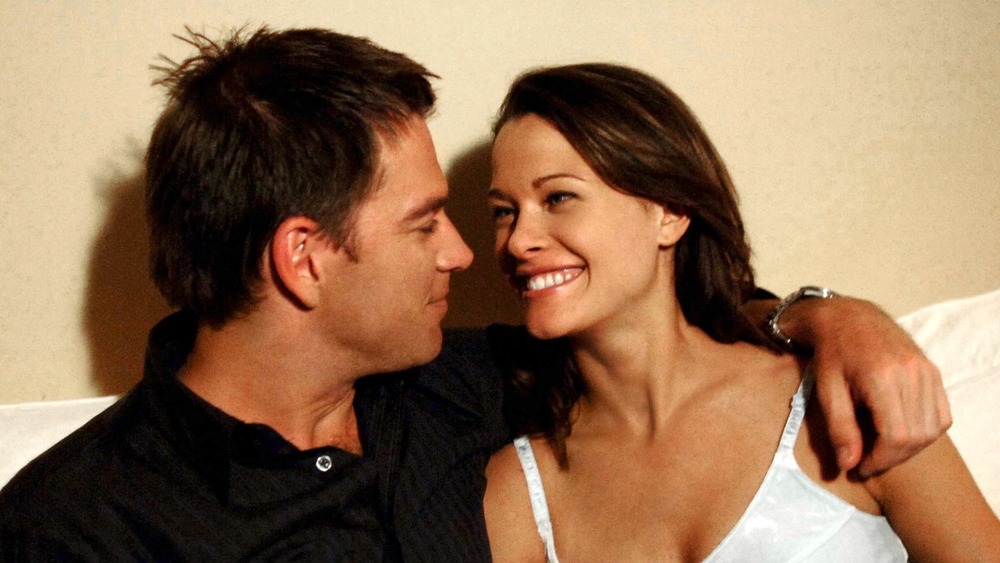 CBS
Tony's second significant relationship is with a woman named Jeanne Benoit, played by Scottie Thompson, who first appears in season 4 of NCIS. Unbeknownst to Jeanne, the romance is a mission for Tony to get closer to her father, a well-known arms dealer with the nickname La Grenouille. Jeanne doesn't even know about her father being a criminal, let alone that the man she is in love with is using her to get to him. The relationship becomes real for Tony and he falls in love with Jeanne, but his huge commitment issues get in the way. When Jeanne finds out that he was lying during their relationship, she tells Tony that the only way they can stay together would be if he leaves the NCIS. Despite seriously considering it, Tony chooses to stay at the NCIS and they break up. 
In season 5, episode 14, "Internal Affairs," Jeanne reappears after her father is killed and she accuses Tony of being involved. This leads to a huge investigation by the NCIS and a reunion between Tony and Jeanne. During this time, Jeanne asks Tony if anything about their relationship was ever real, and he says "No," lying about his true feelings. In response, Jeanne wishes she'd never met him. Not the best way to end a relationship, but to each their own. When Jeanne shows up again in a couple later episodes, the exes seem to be friendly again, and they get some much-needed closure. Tony even saves Jeanne's new husband's life.
Tony's relationship with Jeanne is one of the most significant romances throughout his whole story, so it definitely has a big effect on him. Tony even admits at one point after the break up that he's having trouble getting over the relationship and dating again. 
DiNozzo finally got his happy ending with Ziva David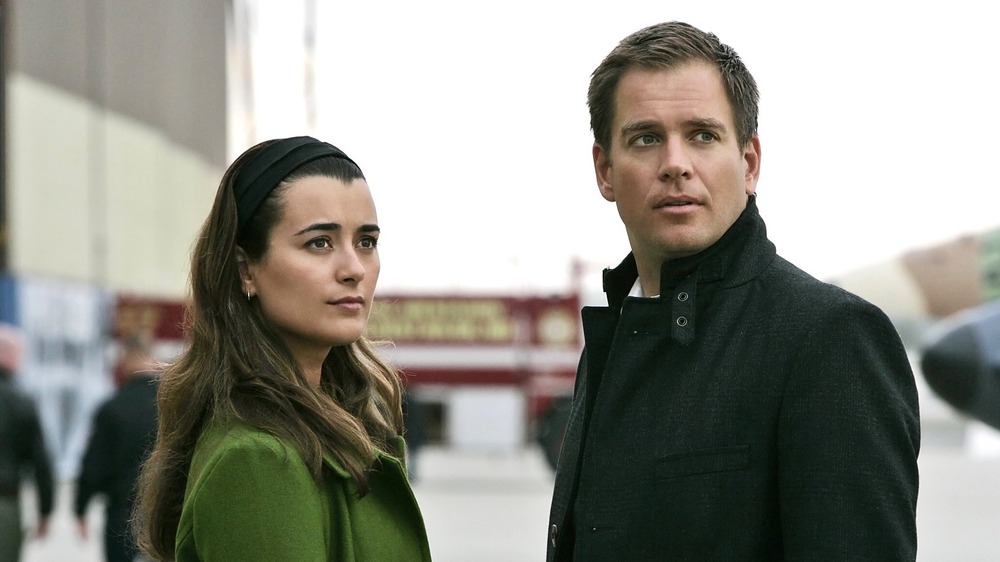 CBS
Tony clearly doesn't respect the "don't date your coworkers" rule, and in general, this leads to relationship failures. But in the case of Ziva, their story happens to have a happy ending. Ziva first shows up on NCIS in season 3, episode 1, "Kill Ari (Part 1)." She is an intense, focused woman who is having none of Tony's flirting and mischief. Of course, this seems to only endear him to her more.
Over the course of ten seasons, Tony and Ziva have a "will they, won't they" relationship that fans of NCIS are desperately rooting for. The two finally spend the night together sometime in season 10, but it's more of a goodbye than the beginning of a relationship. Once de Pablo leaves the show during season 11, it appears that Ziva and Tony will never be together. But thanks to fans' patience, they get their wish — sort of — when NCIS reveals in the season 13 finale, "Family First," that Tony and Ziva have a child together named Tali. However, this surprise comes with news that Ziva died in an explosion, leaving Tony to raise Tali alone. "Family First" is also Weatherly's last episode on the show.
So where's that happy ending? Well, it actually comes seasons later, when de Pablo returns to NCIS for season 17, revealing to fans that Ziva is still alive. Apparently, in season 13 when she is presumed dead, Ziva really goes into hiding to keep Tony and Tali safe, as she is being hunted by a woman named Sahar. Once Ziva and the team track Sahar down and stop her, Ziva is free to reunite with her family in Paris, where they — presumably — live happily ever after. Finally together with Ziva, it looks like all of Tony's relationship troubles are worth it in the end.