The Evan Peters Dramatic Flop Getting A Second Chance On Amazon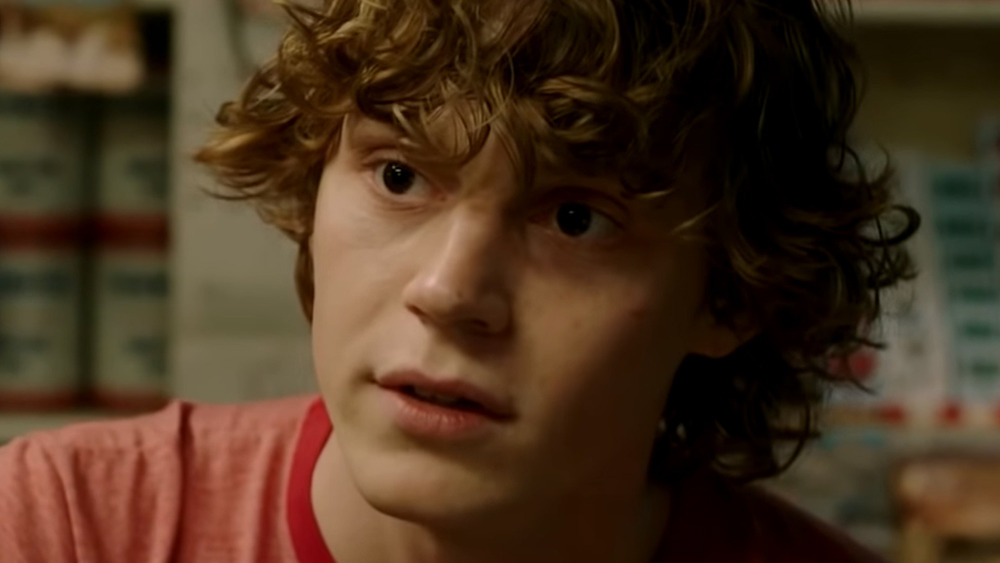 ARC Entertainment
Evan Peters is perhaps best known for his work on almost every season of American Horror Story. Despite the fact that the series' individual seasons generally stand alone — it's an anthology format — Peters has remained a mainstay of the show since season 1. Over the course of his tenure on American Horror Story, he has played at least one distinct character per season, and in some cases multiple characters within the same season. Because of his prolific work on the show, Peters has become the actor to be credited on more episodes of American Horror Story than any other — a substantial achievement.
Some other notable roles from Peter's filmography include numerous national commercials, Quicksilver in the X-Men film series (which includes a recent cameo in WandaVision), and a supporting role in Kick-Ass. Thus, commercials aside, many of Peters' most notable roles are fantastical in nature, be they Marvel superheroes or nightmarish American Horror Story villains.
Such is not the case, however, with his starring role in Safelight. Though the film was released in 2015 to generally negative reviews, it's finding new life on Amazon, and may be worth the watch for Peters fans.
Lighthouses real and metaphorical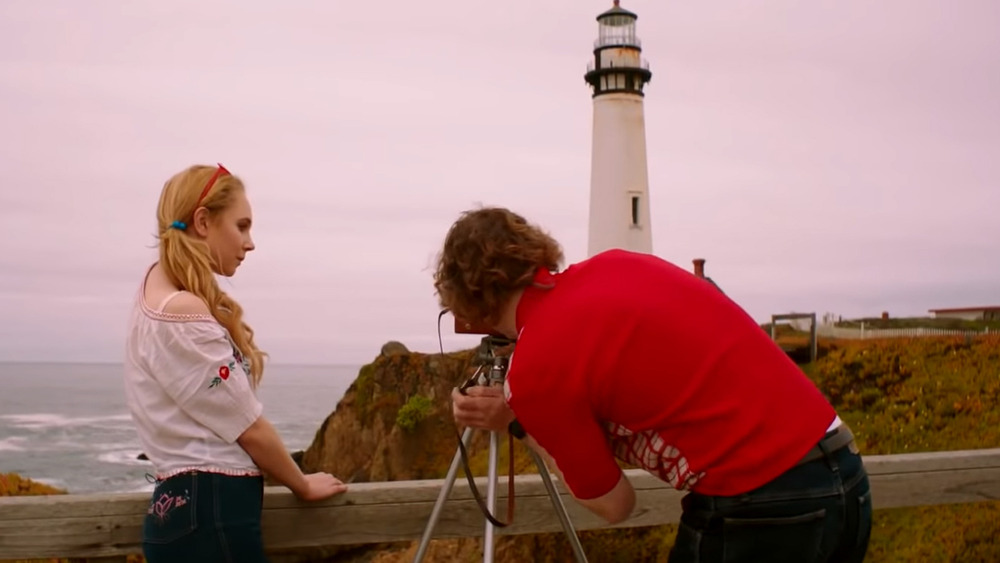 ARC Entertainment
Evan Peters plays a high schooler named Charles in Safelight. He has a passion for photography, but he's hampered by a physical disability and terminal illness that preclude him from driving anywhere, which he would like to do for the sake of his photos. He finds both his wheels and a love interest in Vicki (Juno Temple), a down-on-her-luck sex worker. Together, they visit lighthouses along the California coast, which Charles photographs for a project he plans to enter into a local photography contest.
On Rotten Tomatoes, Safelight currently holds a 0% critics score and 35% audience score. RogerEbert.com's Brian Tallerico described its characters as "mouthpieces who speak in platitudes and clichés," and its plot as a "predictable, depressing narrative that sounds like a flunked high school student's attempt at creative fiction."
Prospective viewers, then, shouldn't expect the film to reinvent the wheel. That said, there are still things to like about Safelight for those who can accept or even appreciate its flair for the dramatic. Some fans have said as much in their Rotten Tomatoes reviews, describing it as "a beautiful little movie." Others enjoyed the "great chemistry between the two leads." There's certainly something there that's worthy of your attention — especially if you've been a fan of Peters' work before.
Safelight is available to stream now through Amazon Prime Video.