The Only Episodes Of The Office That Phyllis Wasn't In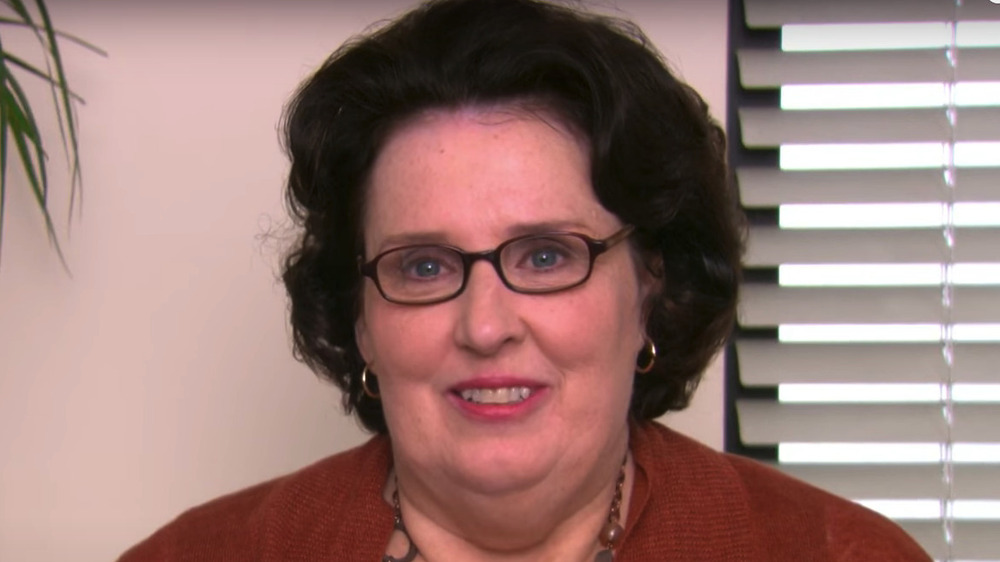 NBC
Anyone who has seen most of The Office will tell you that Phyllis (Phyllis Smith) is in nearly every episode. Whether she's sharing a joke with Stanley (Leslie David Baker) or threatening Angela (Angela Kinsey) to expose her affair with Dwight (Rainn Wilson), she's a constant presence, providing viewers with a somewhat motherly figure throughout the show.
Even die-hard fans probably don't realize the beloved Office member was missing from two episodes, according to IMDb. Out of the 201 episodes of The Office (including those with two parts), Phyllis appears in 199. Anything could have happened on or off the show to make her miss a couple of episodes. Was it after Dwight made her walk home to lose some weight? Perhaps it was after one of the times she wasn't chosen to be Santa Claus? Or did she have to take some time to recover after being flashed in the parking lot? 
It's much more realistic than that. Check out the only episodes of The Office where Phyllis did not appear.
Phyllis was probably off on a honeymoon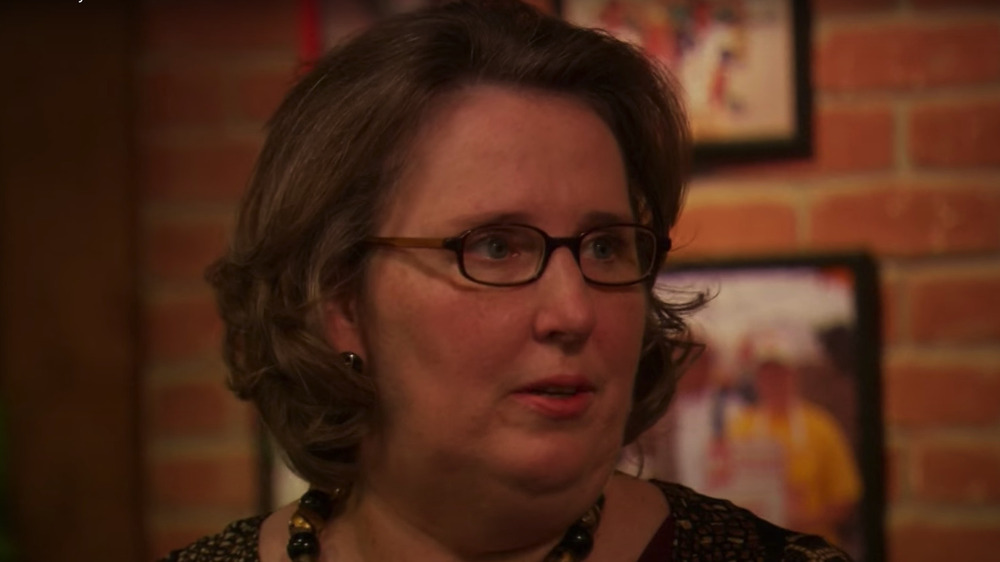 NBC
After further evaluation, it appears Phyllis is missing from two episodes in season 3: "Business School" and "Cocktails." No, this isn't because Phyllis wasn't invited to Ryan's business seminar or because Phyllis doesn't drink. To figure out why she isn't in any of these episodes, you have to go back to one prior episode.
In the season 3 episode "Phyllis' Wedding," Phyllis marries her relatively new boyfriend, Bob Vance (Robert R. Shafer), who she had just begun dating in "Christmas Party." During the wedding, Michael takes it upon himself to go above and beyond what's expected of his minor role. At the same time, Pam (Jenna Fischer) recognizes many of these ideas from her wedding with Roy (David Denman). 
One would expect Phyllis to need some rest and relaxation before getting back to The Office. There's no official explanation for where she was during those two episodes, but it's safe to assume she was off on a honeymoon somewhere with her new husband.