The Casting Detail You Missed At Harrison Scott's Funeral In Criminal Minds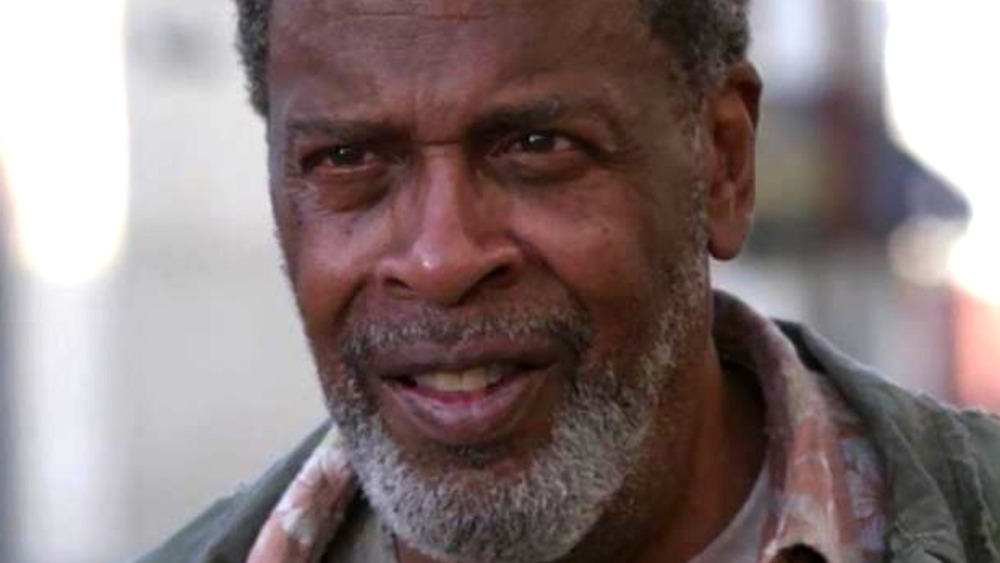 CBS
Criminal Minds fans found renewed interest in the show earlier this year, when Paramount+ announced plans to bring the long-running series back for a ten-episode revival. While viewers wait on the reboot to hit the new streaming service, the show is currently available to watch on both Netflix (up to season 12) and Paramount+. Whether you're a new viewer just discovering the gritty series, or you've been around since its beginnings on CBS, there are many characters to discover throughout the show's run.
One popular recurring character who won't be returning for the revival is Harrison Scott (Meshach Taylor). Scott served as a U.S Marine Sergeant in the Vietnam War alongside David Rossi (Joe Mantegna) and first appeared in the season 8 episode "The Fallen," when he and Rossi reunited after years apart. After the war veteran helped Rossi and his team solve a series of murders at a homeless shelter, Rossi helped his former sergeant get back on his feet by connecting Scott with a charity organization. 
In season 9, Scott reached out to Rossi after discovering he had bone cancer, allowing the two to connect one last time. When the show filmed Scott's funeral during season 10, it relied on some surprising actors to help pay tribute to the character. 
The Criminal Minds actors were all Vietnam vets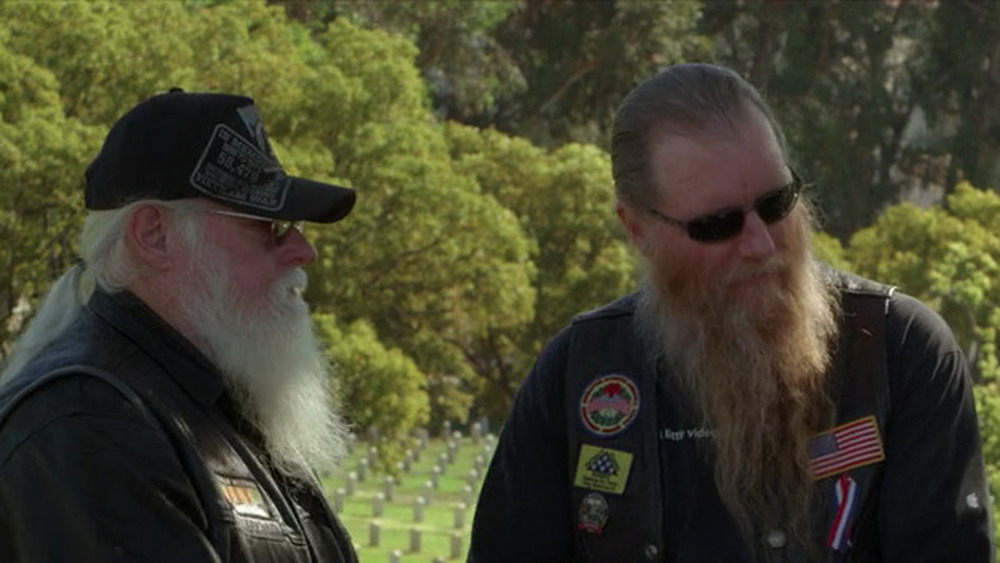 CBS
Near the end of the "Anonymous" episode on Criminal Minds, David Rossi attends Harrison Scott's funeral. Scott's son, Thomas (Russell Richardson), is surprised by the turnout, which includes the surviving members of Scott and Rossi's squad in Vietnam. What viewers might not have realized is that the mourners portrayed on screen were real-life Vietnam War veterans. According to The Cinemaholic, the crew shot the funeral at Los Angeles National Cemetery in Brentwood, using the veterans as extras. Scott received a funeral with full military honors, complete with soldiers awarding his son with a flag in Scott's memory.
Meshach Taylor reprised his role as Harrison Scott in a flashback scene from the Vietnam War, in which he awarded Rossi a Purple Heart while he was bedridden from a serious injury. The episode ended with Rossi placing the award on top of a photo of his Vietnam squad, before reciting a quote from a James Russell Lowell poem: "As life runs on, the road grows strange, with faces new and near the end, the milestones into headstones change, underneath every one a friend."
Criminal Minds pulled off a touching tribute to the men and women who serve, and gave the fans an appropriate goodbye to a beloved character.