The Devastating Death Of Harry Potter And Chernobyl Actor Paul Ritter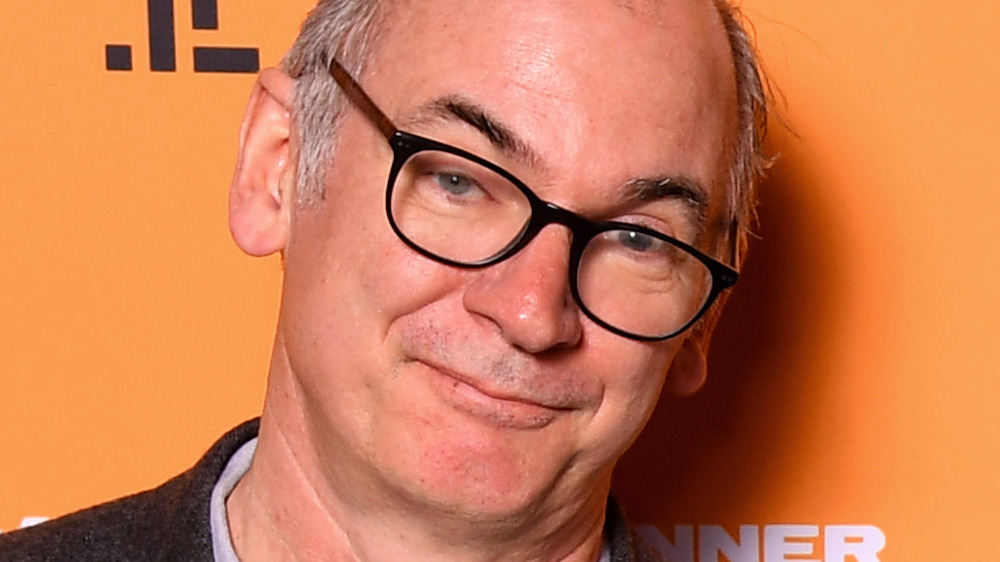 Dave J Hogan/Getty Images
Beloved British actor Paul Ritter has died from a brain tumor. He was 54 years old.
"It is with great sadness we can confirm that Paul Ritter passed away last night," Ritter's agent said in a statement released on Tuesday, April 6, 2021 (via Variety). "He died peacefully at home with his wife Polly and sons Frank and Noah by his side. [...] Paul was an exceptionally talented actor playing an enormous variety of roles on stage and screen with extraordinary skill. He was fiercely intelligent, kind and very funny. We will miss him greatly."
Ritter was best known for his role as Martin Goodman in the British sitcom Friday Night Dinner. Many fans also remember him from his roles as Guy Haines in Quantum of Solace, and Eldred Worple, a wizard who studied vampires and wrote Blood Brothers: My Life Amongst the Vampires, in Harry Potter and the Half-Blood Prince. 
In recent years, Ritter gained critical acclaim for his work in the lauded HBO miniseries Chernobyl, in which he played deputy chief engineer Anatoly Dyatlov. Ritter's other credits include playing Turton in Belgravia, Billy Cartwright in Vera, Sir John Seymour in Wolf Hall, John Wemmick in Great Expectations, Randolph Miller in No Offence, and Benjamin Stevens in Cold Feet, among many more.
Remembering Paul Ritter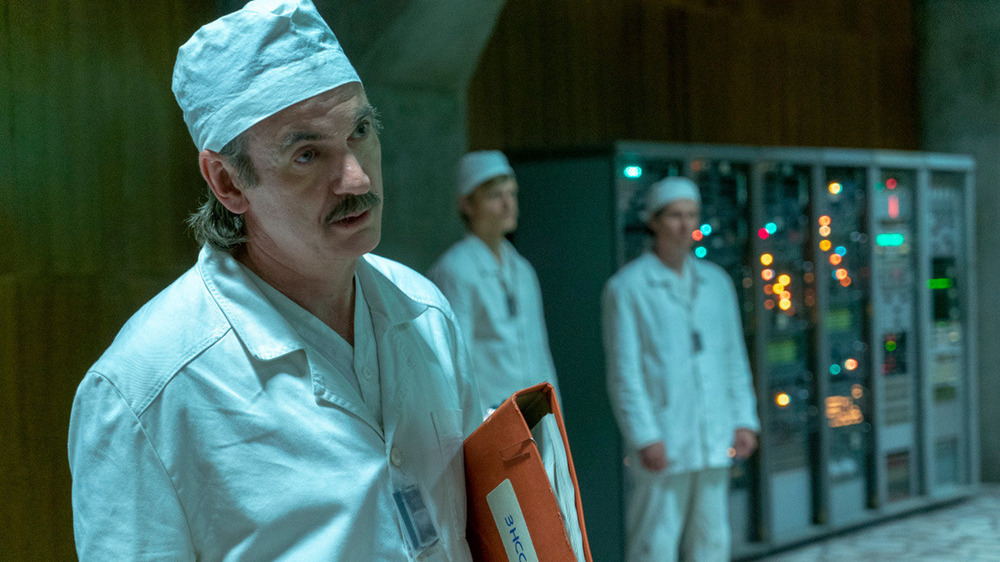 HBO
Paul Ritter got his start in 1992 in an episode of The Bill, a British police procedural that ran for 26 seasons. He went on to have a long-running stage career in addition to his career in film and television — starting with Britain's prestige National Theatre and landing roles in plays such as All My Sons, Coram Boy, The Hot-House, and the stage adaptation of beloved book The Curious Incident of the Dog in the Night-Time. Additionally, Ritter starred opposite Dame Helen Mirren in The Audience, and worked with the Royal Shakespeare company. For his role as Reg in the Old Vic's revival of the Norman Conquests, Ritter was nominated for both an Oliver and a Tony Award.
In the wake of Ritter's death, many have taken to social media to honor the actor's memory. 
Friday Night Dinner creator Robert Popper called Ritter the "greatest actor [he] ever worked with," adding in his tweet tribute that Ritter was "a lovely, wonderful human being" who was "kind, funny, super caring." Comedian Rob Delaney also posted a tribute to Ritter, writing on Twitter, "[He] knocked it out of the PARK in Chernobyl. Watching it I consciously thought, 'Oh, we have a new movie star.' Between that and how funny he was in Friday Night Dinner... just unreal talent. Rest in peace, Paul Ritter."
Russel Tovey of the BBC'S Being Human said Ritter was "one of the nicest and best actors you'll ever meet." He added, "I had the absolute pleasure of a first play at 19 with him, he called me a 'Plonker' when I left him hanging on stage once at a missed entrance cue – I've never forgotten it and never did it again – RIP mate x."
Ritter will make a posthumous appearance as Bentley Purchase in the upcoming movie Operation Mincemeat.
It's clear Paul Ritter made a huge impact both on and off the screen for millions of people. He will be missed.