The Frankenstein Chronicles Season 3 - What We Know So Far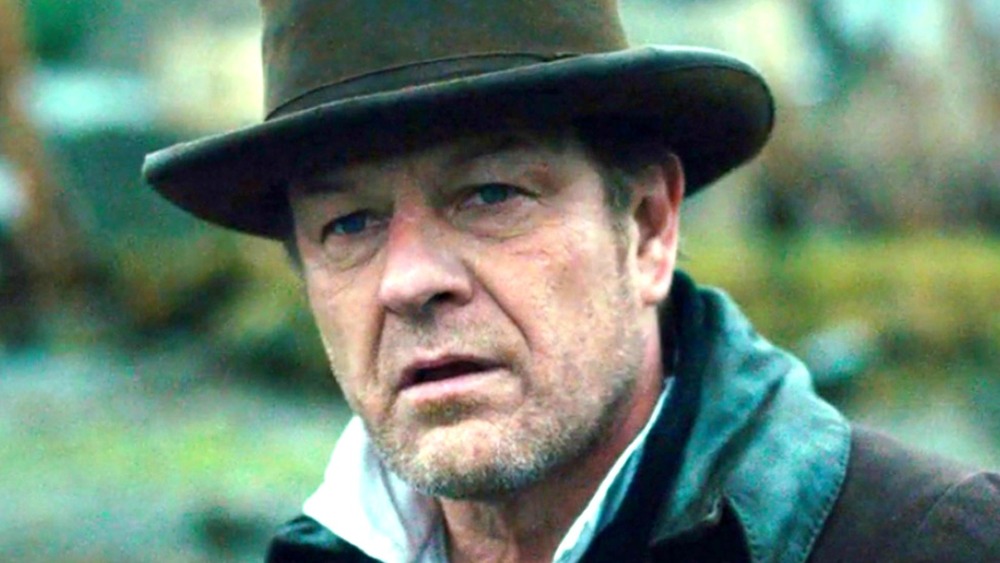 Netflix
It's not every day that Sean Bean's dead character gets to come back to life, but if any series were to do it, of course it would be The Frankenstein Chronicles. Now, it's just a matter of whether the series itself can have a resurrection.
The British series The Frankenstein Chronicles is another loose adaptation of Mary Shelley's novel Frankenstein — the creature's been twisted by movies countless times, so what's another? — but to be clear, this show isn't trying to be faithful to the book. It follows The Lord of the Rings' Sean Bean as river cop Inspector John Marlott, who finds a body cobbled together from different pieces and must solve the mystery of who's up to some weird, mad science. The series combines elements of history — it takes place in 1827 London — with medicine, demons, and politics, all stitched together into a horror tale of monsters and corruption. Mary Shelley herself (Good Omens' Anna Maxwell Martin) makes an appearance, along with Charles Dickens (Ryan Sampson) under his journalistic nickname Boz.
The Frankenstein Chronicles broke the mold by allowing Bean to live, so could that mean a third season is on its way? Well, here's everything we know about it.
When will The Frankenstein Chronicles season 3 release?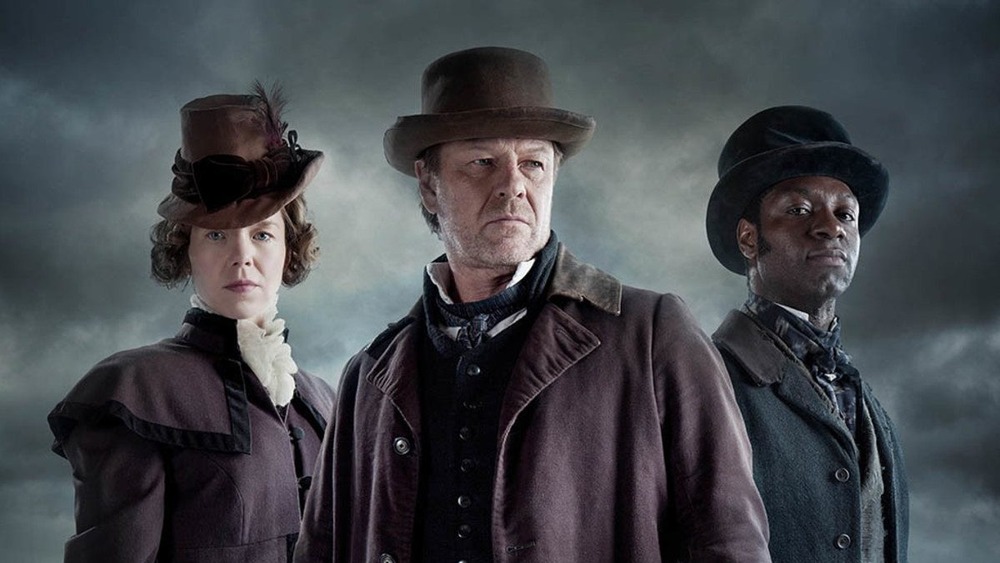 Netflix
There's no news yet of a third season of The Frankenstein Chronicles. The series first aired in November 2015 in the UK on ITV's Encore channel, then was renewed less than a year later, and saw its second season air in November 2017. However, not long after the second season was released, Netflix picked it up and branded it a "Netflix Original" in the US. Then ITV Encore closed down, and Netflix was left with the opportunity to create a third season of the series.
Judging by the previous air dates, a November 2019 premiere would have been a good guess, but that month has since come and gone (to put it mildly) with no Frankenstein Chronicles to speak of. It seems likely that the series' rights changing hands delayed a potential third season, but there's still the possibility it will be renewed. Hey, if enough people stream it, then maybe Netflix will bring it back from the dead. It wouldn't be a huge shock, and it's happened to other shows.
Who will be in The Frankenstein Chronicles season 3?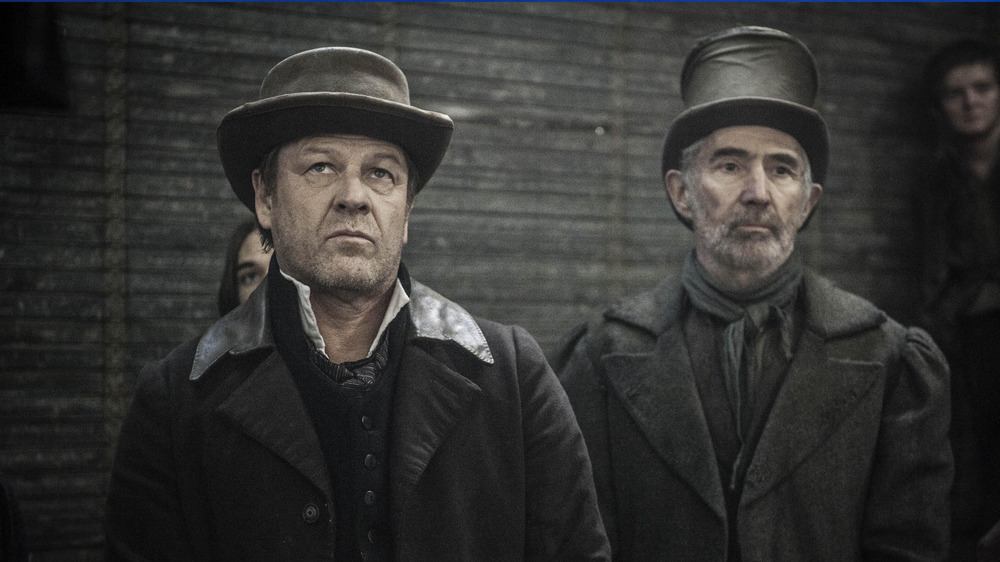 Netflix
Of course, Netflix would want Bean to come back for a third season. After season one ended with his supposed death, he returned with a vengeance in season two. He's been busy since then, however, with the new Snowpiercer series, among other projects. Renewing the series may be partly dependent on his interest and schedule.
Alongside Bean, we could expect the other regulars to return. The season finale left Marlott's nemesis Lord Daniel Hervey (Ed Stoppard) momentarily alive in prison as he faces execution. It's possible he could return for a third season, either escaping from prison or perhaps becoming undead after a trip to the gallows. Boz (AKA Charles Dickens) has been fired from his newspaper gig, but of course still has a career as a novelist ahead of him — where Frankenstein Chronicles would go with his character, however, is a mystery. Marlott's ally Sir Robert Peel (Tom Ward) is still alive and well enough to return to politicking in a third season. Though the series creators might bring in some new faces, like they did with season two, a third season would certainly see some of the regulars return.
What will be the plot of The Frankenstein Chronicles season 3?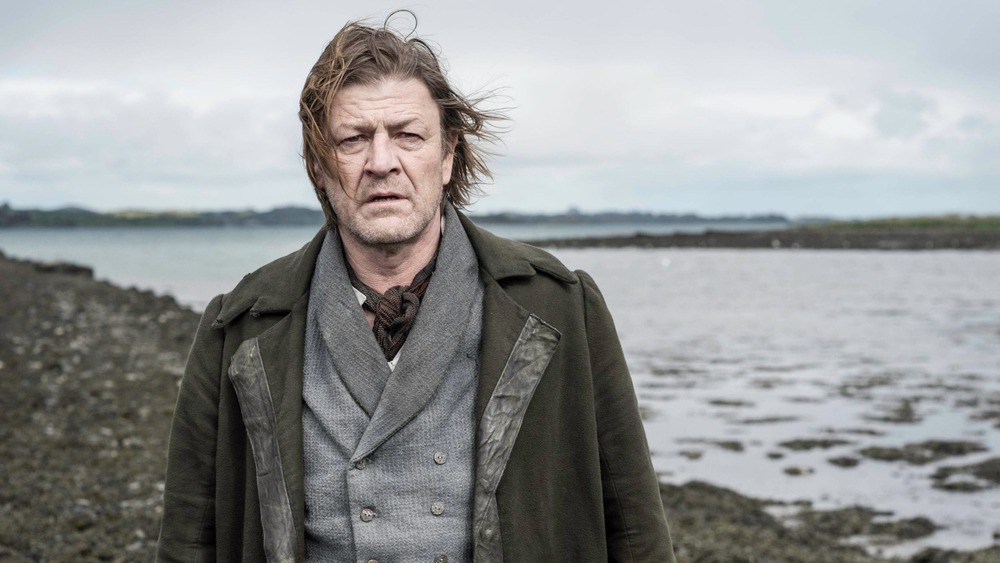 Netflix
Since The Frankenstein Chronicles does not tell the same story as Shelley's novel, it has plenty of room to expand upon its themes of class, corruption, and mad science within the murder mystery format. The series' main ne'er-do-wells may be on death's door, between Hervey's impending trip to the gallows and Dipple's (Laurence Fox) lack of life sustaining tonics, so a third season could bring in someone new to wreak havoc in London, or find a way for them to make it out alive.
The sick and dying poor of The Frankenstein Chronicles may hit a little too close to home nowadays, but on the other hand, the series could twist it to be particularly relevant to today's audience. However, while the first season was received generally well by critics, the second season has gone mostly under the radar, despite being well-liked by fans. Though the story mostly wrapped up in the end of the series' current 12 episodes, there's still more of the streets of London to explore.