How Accurate Is Idris Elba's Concrete Cowboy?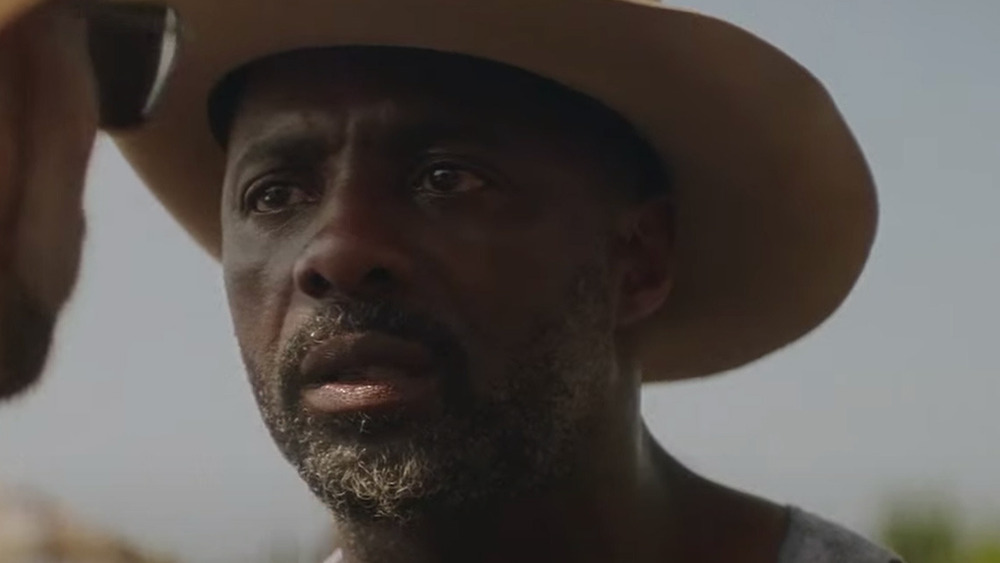 Netflix
The Netflix original movie Concrete Cowboy arrived on April 2, and it's already creating buzz — particularly for the true story that inspired it. The real Fletcher Street Urban Riding Club is located in North Philadelphia's Strawberry Mansion neighborhood and is a dedicated non-profit organization. The club has been a fixture of the city for over a century, maintaining a tradition Black horsemanship in the face of ongoing gentrification. It's a story that means a lot to the real people involved, so when the first-time director and co-writer Ricky Staub set out to capture it in a movie, he wanted to make sure he got it right. Staub is a Philadelphia native and remains heavily involved in the community today, so he knew how much of an impact this movie could make.
Concrete Cowboy is based on Greg Neri's 2011 novel Ghetto Cowboy, which presented Philadelphia's culture of urban horseback riding to teen readers. Netflix's adaptation stars Caleb McLaughlin (Stranger Things), Jharrel Jerome (When They See Us), and Idris Elba (Thor). Elba takes on the central role of Harp, a once-incarcerated man living the cowboy life in the heart of Philly, who takes in his estranged son Cole (McLaughlin) after Cole's mother kicks him out. Initially, Cole thinks his father doesn't care much about him. In reality, Elba's character runs much deeper than it might appear.
Staub's involvement in the community is where it all started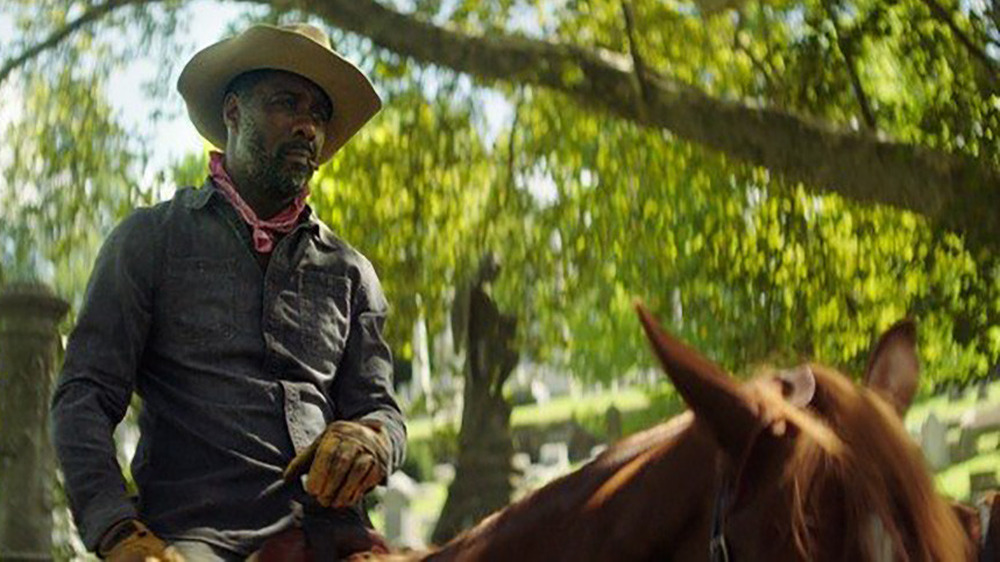 Netflix
According to The Philadelphia Inquirer, Elba had seen the urban cowboy subculture firsthand years before, when he was in the neighborhood scouting for local musicians. Seeing a Black horseman riding in the middle of the city was something he couldn't explain until his production company handed him the script for Concrete Cowboy years later. Because Staub's screenplay oozed love and admiration for the Fletcher Street community, Elba was sold and immediately wanted to play Harp. Staub's inspiration to write the screenplay happened when he saw a man in a courtroom promising to reform by buying a horse. Intrigued, Staub followed him out and right into the Strawberry Mansion neighborhood that's home to the Riding Club.
After Elba called and asked to be a part of the movie, Staub was shocked, but quickly brought him on board. Elba was there to learn, and has since mentioned to The Philadelphia Inquirer that Concrete Cowboy "was really more like making a documentary than making a film." Elba went on to say that, "the community was super excited about us being there –- but they weren't going to allow us to become Hollywood. They made sure we were there to depict them truthfully." Staub also made sure to cast the real-life cowboys to truly ensure authenticity.
The backstory of Harp and what he sees in Cole is where the authenticity lives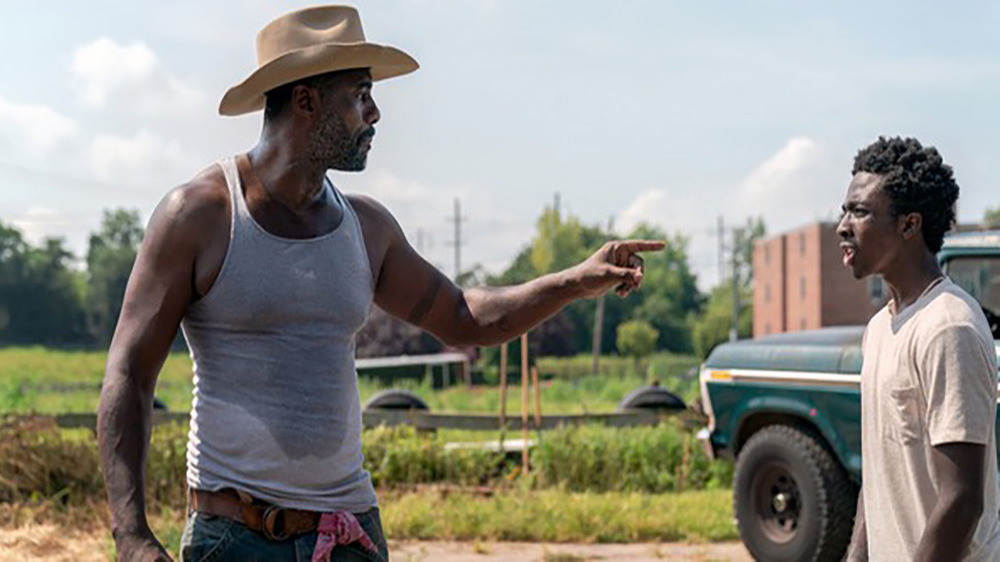 Netflix
The inspiration for the character of Harp has its roots in the hours Staub spent with the community. Pair that with Elba's incredible skill for delving deep into each and every one of his movie roles, and viewers can expect to see a rich character who represents the real-life cowboy subculture. Harp is hard on his son because he wants the best for him, and knows that if Cole continues going down the path he was leading, he could never reach his true potential as a member of the riding club — or as a man. Harp sees his younger self in Cole, and wants to stop his son from repeating his mistakes. 
Even though the screenplay is a fictionalized depiction with fictional characters, the story of generational tough love is sure to resonate with audiences. The Fletcher Street Urban Riding Club aims to help those in need, giving them a chance to learn a new skill, connect with a tight-knit community, and to learn the art of horsemanship. It's a story that needs to be told, in part to bring attention to the real-life tradition that inspired it.