Johnny Blaze Version Of Ghost Rider Won't Return To Agents Of SHIELD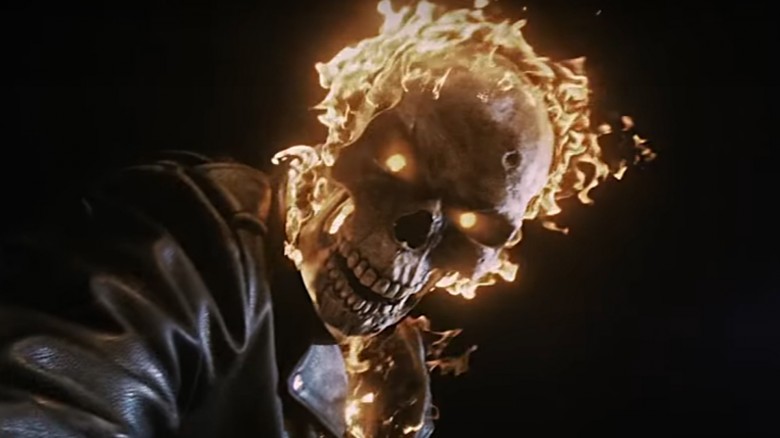 There's only room for one Ghost Rider at a time on Agents of S.H.I.E.L.D., which means we've likely seen the last of the mysterious character suspected to be Johnny Blaze.
Although producers never named the "good samaritan" who transferred his powers to Robbie Reyes (Gabriel Luna), all signs pointed to it being Blaze, the most famous iteration of Marvel's comic book anti-hero. But executive producers Jed Whedon and Jeff Bell recently told IGN that whoever the man is, he's no longer a Ghost Rider and won't be on the show moving forward.
"There is a tradition within the comics that there's been many Ghost Riders and our take on that was they're not simultaneously a tribe of Ghost Riders but that it's passed. The Spirit of Vengeance is passed from person to person. In that respect, at least our intention was that the Spirit of Vengeance was passed from one person to another. And who passed that on, there are suggestions within the storytelling... That's as far as we're going to take that part."
But that doesn't mean we've seen the last of the Robbie Reyes version. He'll likely return to the show, and Luna told Comicbook.com that there are plans for a potential spinoff. "It could be in the cinema, it could live on Netflix, whatever it is... It's been talked about, there's definitely deals in place for that potential."
While we wait for more details, check out how Agents of S.H.I.E.L.D. brought Ghost Rider to life.