This Is Who Robert Englund Wants To Replace Him As Freddy Krueger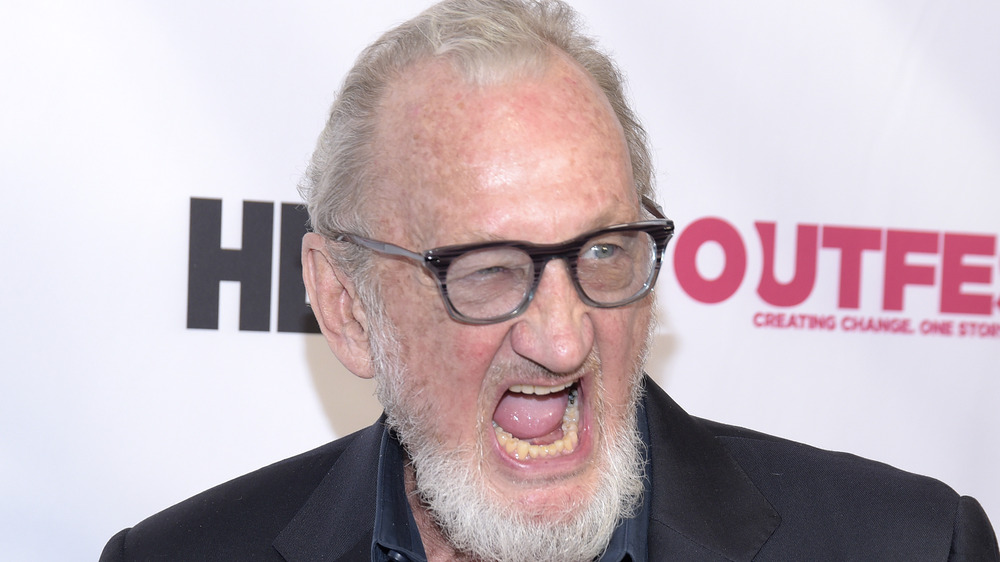 Michael Tullberg/Getty Images
Robert Englund made everyone's worst dreams a thousand times more terrifying when he took on the role of maniacal killer Freddy Krueger in the 1984 horror film A Nightmare on Elm Street. Through the sequels, he slashed, maimed, and murdered his victims only to be torn apart by souls trapped within, exploded by a pipe bomb, and roasted in an oven. But Freddy was never down for long. He was a recurring nightmare that couldn't be stopped, and his reign of terror isn't over yet.
As talk heats up for a Nightmare on Elm Street reboot, Englund is ready to step down from what might be described as a dream role that led to fame, fortune, and ongoing opportunities.
"The great, happy accident is, I took the [Freddy] makeup off in 2003, and I now do all kinds of work. I do reality television, I do top 10 TV shows, I do ensemble stuff," he said in an interview with Den of Geek. "It's wonderful to be playing the odd mad scientist, or the professor, or the doctor, or the father, or the old priest. I don't think I'd be playing those if I hadn't embraced my career within the [horror] genre."
Now in his 70s, Englund says he's too old to return to the part that played a huge role in his career — especially if a Nightmare on Elm Street reboot leads to several more films. But if he gets a say, he knows exactly who he'd cast to replace him as the new Freddy Kruger.
Several actors could compete for the role
When actor and producer Elijah Wood announced his interest in reviving A Nightmare on Elm Street, he made it clear he wanted Englund as Freddy — at least at the start.
"You have to bring Robert Englund back for one more film," he told ComingSoon in 2020. "I think, especially if you're going to open up a new franchise and take it in different directions, you have to establish it with him, and then you can move on."
But three years earlier Englund had made it clear, he wasn't going to play Freddy again. "I'm too old to do another Freddy now," he told Entertainment Weekly. "If I do a fight scene now it's got to be real minimal because I can't snap my head for eight different takes and different angles. My spine gets sore... It's like, I had a good run, I had a good time."
Talk soon turned to who might best fill Freddy's trademark fedora and glove. Wicked Horror zeroed in on Kevin Bacon (whose credits include Friday the 13th), Gary Oldman (who nailed the titular role in Dracula), Jeffery Dean Morgan (best known for his role on The Walking Dead), and the consistently creepy Willem Dafoe (who was particularly unnerving in the 2019 film The Lighthouse).
All talented actors, any one of them might take up the role to terrify a new generation of Nightmare on Elm Street viewers. But Englund had his top pick and spoke up in favor of the actor he believed would play Freddy best.
Robert Englund favors Kevin Bacon as Freddy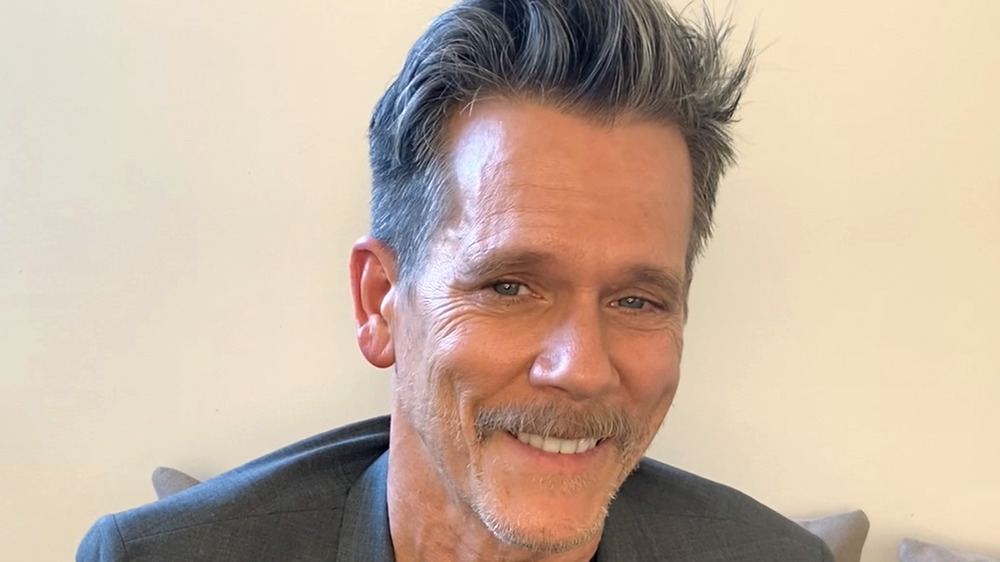 Getty Images/Getty Images
At first glance, Kevin Bacon might not appear the likeliest contender for the role of horror icon Freddy Krueger. He became a household name for leading rebellious teens to rock 'n' roll and dancing in the 1984 film Footloose. He went on to star in the 1988 rom-com She's Having a Baby, and by 1994, he was so prolific, pop culture had placed him at the center of a game called Six Degrees of Kevin Bacon.
But Bacon has also worked plenty in the horror genre, including the 1990 film Tremors, focused on subterranean monster worms, and the 2017 film Flatliners, about a science experiment gone wrong. As far as Englund is concerned, Bacon is the right choice to replace him.
"He's not a kid anymore either, but the rumor I've heard that I like is Kevin Bacon. Kevin loves horror. He's a real actor. He's a character actor," Robert Englund has said, according to Dread Central. "We need someone like that to take it on. And re-do it, exploiting all of the new technology."
For his part, Bacon enjoys horror films. "I'm not afraid to do them. I like them. But also because they require a lot of acting challenges," he told Bloody Disgusting. "They're intense, you're dealing with life or death situations, and these are all great acting challenges."
Whether he'll have a shot at Freddy Krueger, that remains to be seen. Yet, Bacon says he's willing — provided he gets plenty of makeup.