Why Bones Almost Had A Premature Ending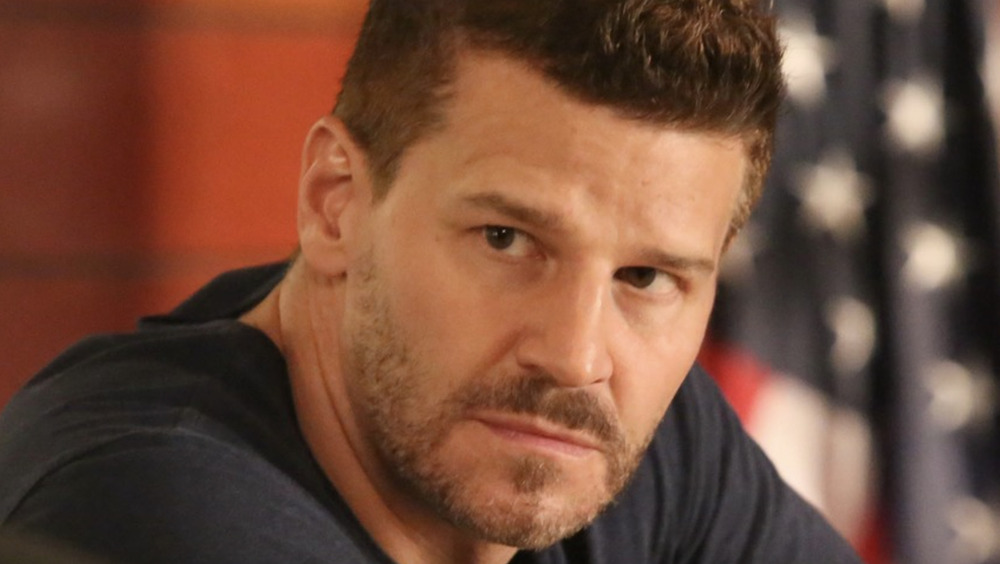 Fox
Few TV shows can ever hope to be as successful as Bones was. The Fox crime procedural series was a mainstay on the weekly network TV lineup for 12 straight years, beginning with its series premiere in 2005 and ending with the airing of its final episode in 2017. In that time, Bones ran for a total of 12 seasons and produced a staggering 246 episodes. Created by Hart Hanson, the series follows a forensic anthropologist and an F.B.I. Special Agent as they and their team investigate and solve countless murders.
The series was, for all intents and purposes, a massive success for everyone involved in it, including its two leads, Emily Deschanel and David Boreanaz. Bones even still ranks as the longest-running, one-hour drama that 20th Century Fox Television ever produced. However, just because Bones ended up lasting for 12 whole seasons doesn't mean the series never experienced any close calls throughout its time on the air.
One Bones star hinted the show was ending back in 2012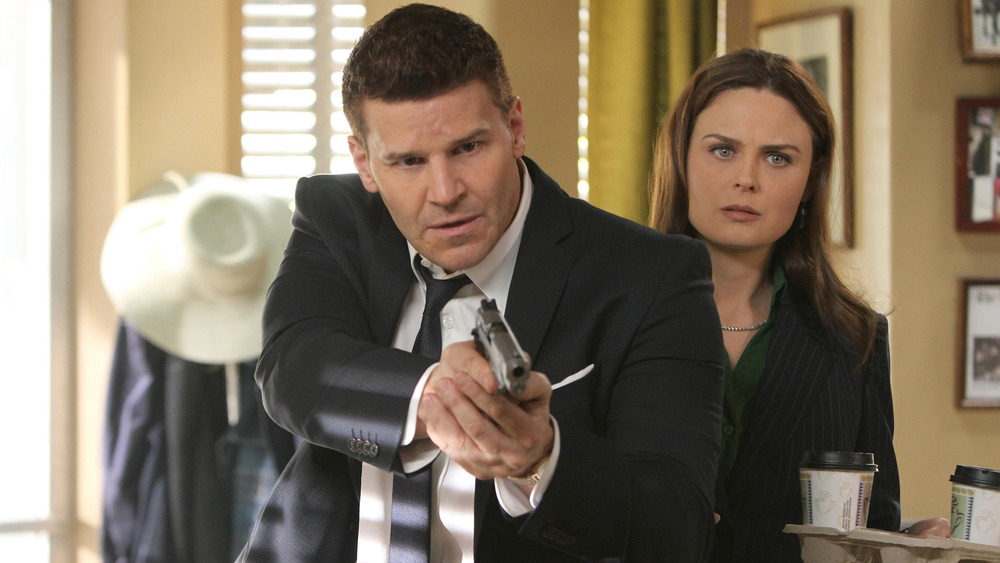 Fox
In the summer of 2012, Bones fans were just a few months away from the premiere of the crime series' eighth season. On the surface, there didn't seem to be any signs that Bones would be coming to an end any time soon either, as both the show's creative team and Fox seemed fully committed to keeping the show alive for at least another few years. The wait for Bones season 8 took a bit of an unexpected turn, though, thanks to some unexpected comments from one of its lead stars, David Boreanaz.
In fact, Bones fans began to seriously worry that the show was nearing its conclusion in 2012 — five years before it actually ended — when Boreanaz tweeted that his Bones farewell tour was in "full-swing," per Entertainment Weekly. The actor even went on to tease that he'd be a "free agent" again after filming wrapped on the show's eighth season — leading many to believe that Bones' eighth season was going to be its last. Fortunately, the show's creator, Hart Hanson, quickly dispelled those rumors, and many chalked Boreanaz's tweets up to the actor just positioning himself for a pay increase during his upcoming contract negotiations with Fox for the show. Nevertheless, the summer of 2012 was certainly a stressful one for Bones fans.